Here they are Fine Cooking July 2008 Apple Bacon Ribs. Done 3-1-1.5 The Eggshot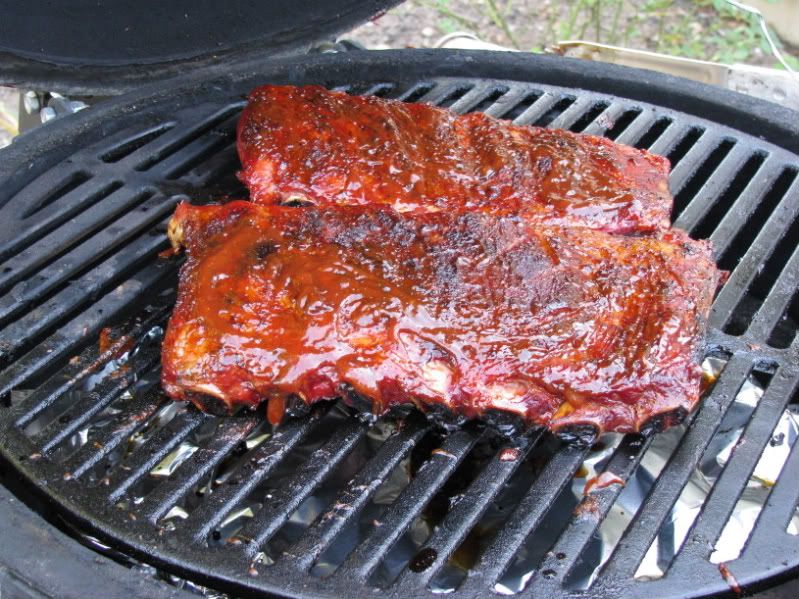 The plated dish served with Cider & Bacon Baked Beans from the same issue and cucumbers with dill and feta.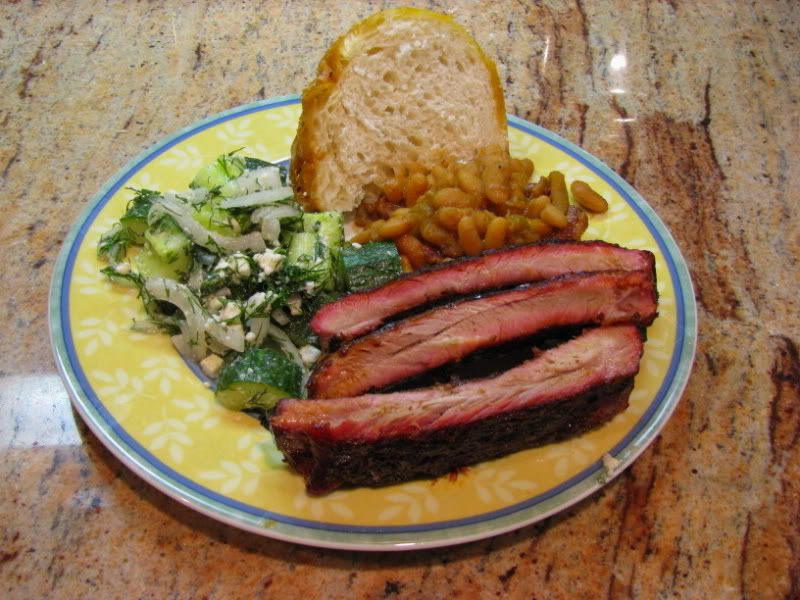 The ribs were a little salty and had some heat since I replaced one tsp of chili powder with hot chili powder. They were good but could use some work. The bacon flavor was nice. The ribs were nice, not fall off the bone just a little tug. The beans were different interesting flavor not your normal beans. They were cooked in the oven but now I can Egg them as I finally seasoned my dutch oven.