Morning All:
Saw your post about low and slow on some chicken wings. Since the much better half is away this weekend (and she doesn't care for wings) I decided to give it a try. Picked up a package of 16 wings from Sweetbay this afternoon and put them in a brine for about an hour. Then on to the egg -- like fishlessman says, small amount of lump and as high in the dome as you can, maintained dome temp between 250 to 270.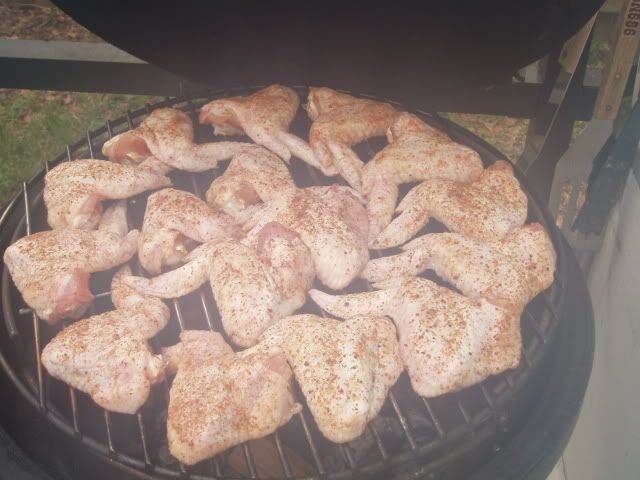 I did flip them to skin side down after an hour and then back to skin side up after another 45 minutes. Also at the 90 minute point I put a couple of ears of corn on guessing it would take about 45 minutes to roast them at the 250 dome temp.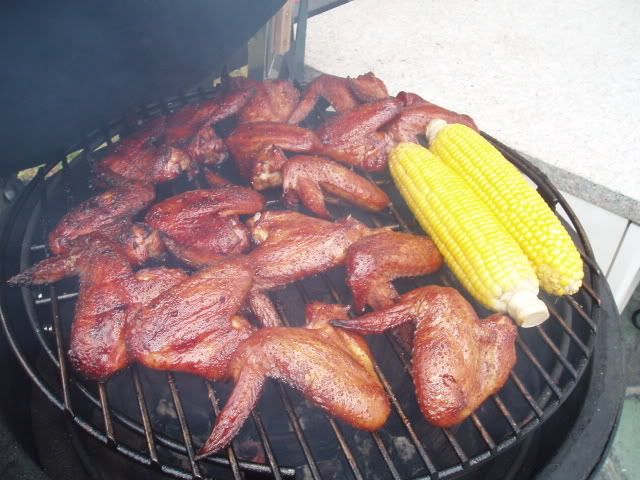 Here is a closeup of the wings at the same 90 minute point.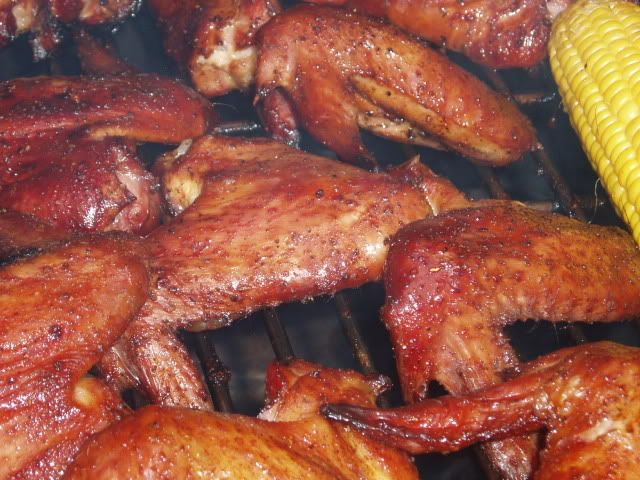 After a total of about 2 hours, 15 minutes everything came off. I did check some of them with the Thermapen and all were at least 195 internal with a high of 203, but still so moist.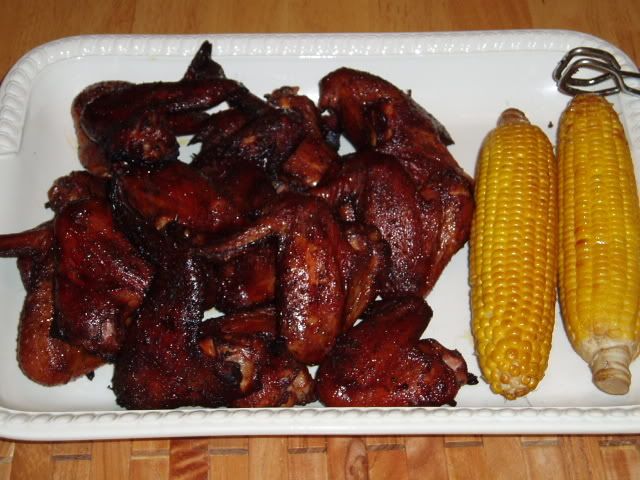 And a closeup...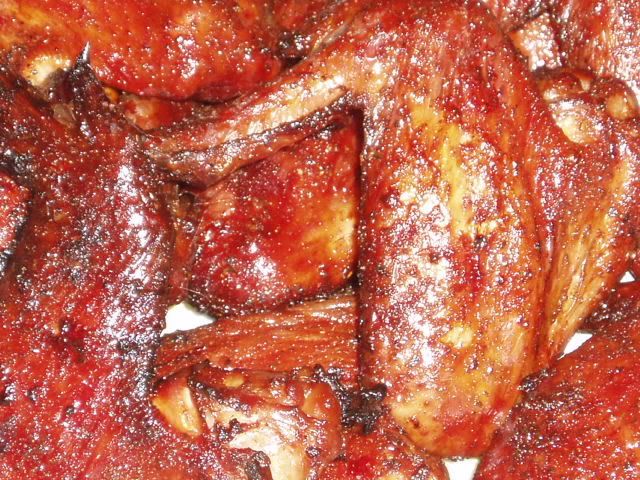 The great part about eating them is that I used 4 different rubs and didn't pay attention to which were which after I put them on so that I got a different taste with each one I ate. The meat was very moist and the skin crisp -- thanks again fishlessman!!! :silly:
Definitely recommend trying this method!