Morning All:
For some reason we couldn't decide what to have tonight and finally EggHatter said "How about pizza?" Like I'm going to say no to that! :laugh: The only problem was we didn't have any idea if we had any of the ingredients. First she said she should be able to make the dough. She used her bread machine for that (worked just fine). Next what did we have for toppings. We looked and found some hamburger. We also had some pulled pork from what I did last week, plus a fatty that was done on Friday and some bacon bits (yes, a meat pizza). She added black olives and mushrooms to her half. Oh yeah, need sauce too. She rummaged through the cabinets and created some delish sauce from tomato paste and other stuff (I didn't ask). Cheese??? We had part of a package of a Italian 6-cheese blend and a partial block of Asiago.
Here it is ready to go on the Egg!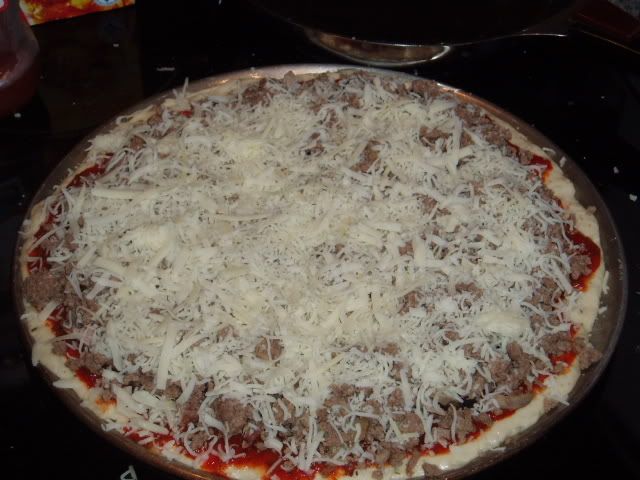 and on the Egg (temp at about 400 to 425)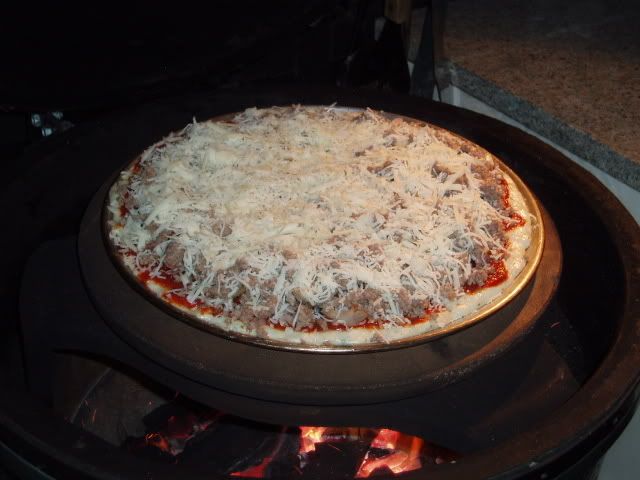 Finished product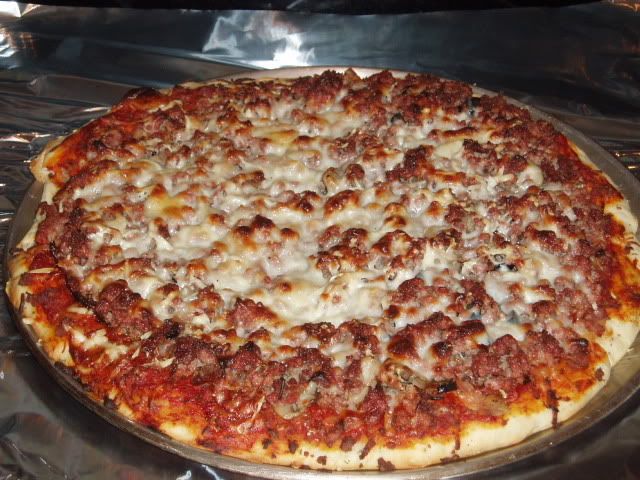 and a close-up
Not bad for a spur-of-the-moment effort!