I decided on having a brisket for Super Bowl Day so I started a select 11 lb packer (Sams only had flats in choice grade) at 10:00 Saturday night. I coated it with Worcestershire sauce and some rubs that were on hand (part Dr BBQ's and part from a local BBQ company).
This was also my first low-n-slo with my Xmas present DigiQ II--worked great, I set it ia 235 deg and while the fire got a little hot at the start, I think because of the dome being open while I was wiring the brisket up to the Guru and the Maverick, It settled down eventually. Another factor was my getting used to setting the fan damper and DFMT for a low temperature without the fan running. It appears quite possible to set them so that the fire is too hot with only the convection ventilation.
A little hot means up to 255 deg, not much. It was ready at 9:00 yesterday morning and went into the cooler for the day. Here it is emerging from the cooler:
After separating the point: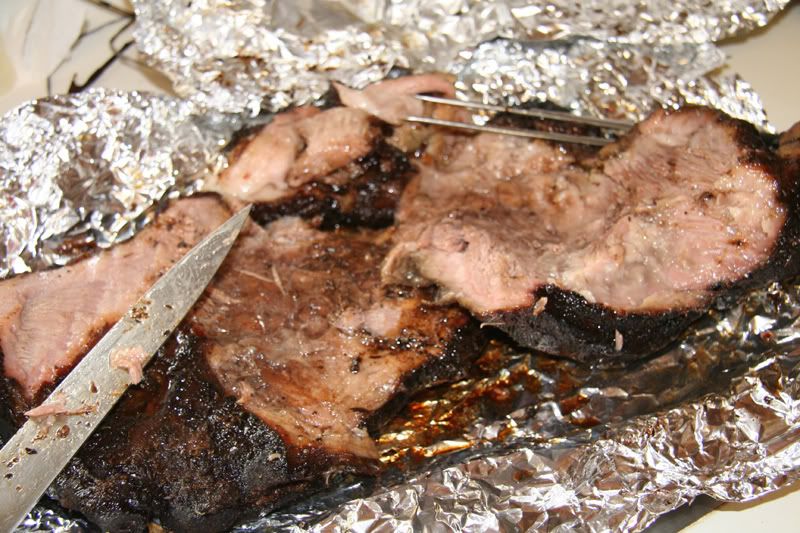 and starting to slice the flat: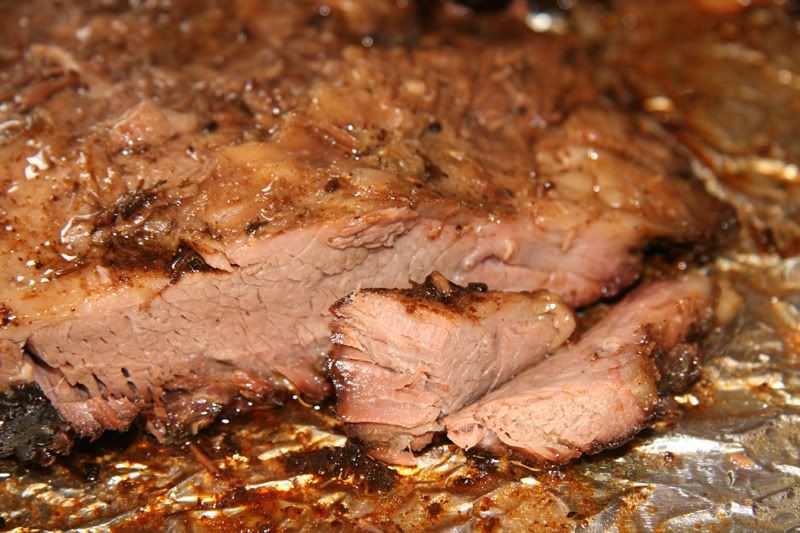 It was just slightly dry although only I made that observation, It was falling apart tender and quite flavorful. We took it over to some friend's house where it was partly eaten (oH boy, left overs) and beans, slaw, tater salad and apple pie was added.
Good game. I was sorta for the Pats having a perfect season but sorta for the underdog pulling it out an a lot for watching a good game that wasn't over at the half. We weren't disappointed Great and well played game on both sides.
HH