Santa brought me a nice, new 16" Wok and the Spider for my large Egg. (Thanks mom-in-law and
http://www.eggaccessories.com
)
This is my first chance to give it a try and see how well it works.
Step 1:
Brown some sirloin tips then start simmering in a 50/50 mixture of carmelized soy sauce and sugar (about 1/3 cup each)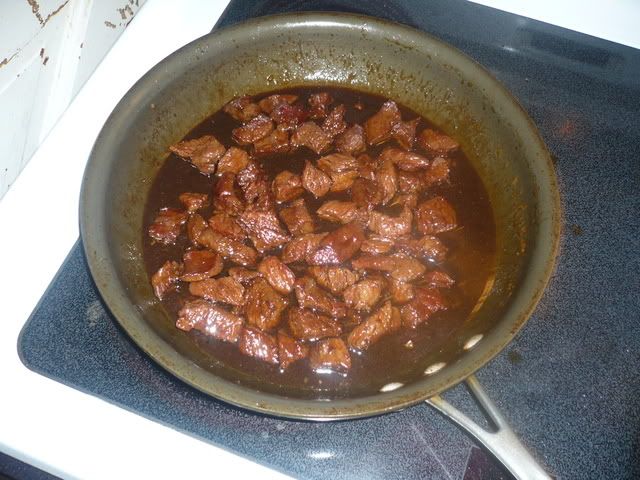 Step 2:
Stir fry some veggies in hot oil - garlic, onion, broccoli, zuchini, baby corn, and water chestnuts.
(throw in some cooking wine after broc to help steam and tender a bit before adding rest of veggies)
Step 3:
Stir fry chicken breast (DP Raging River rubbed)in oil, garlic, onion, and shitake mushrooms.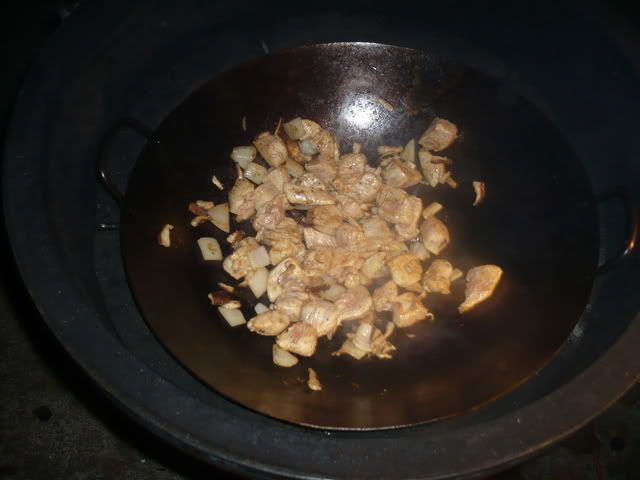 Step 4:
Throw in a bunch of cashew nuts.
Step 5:
Add in the vegges and beef from previous steps.
At this point it's great to eat as-is (low carbs) or serve over noodles or rice. But I had a special request so . . .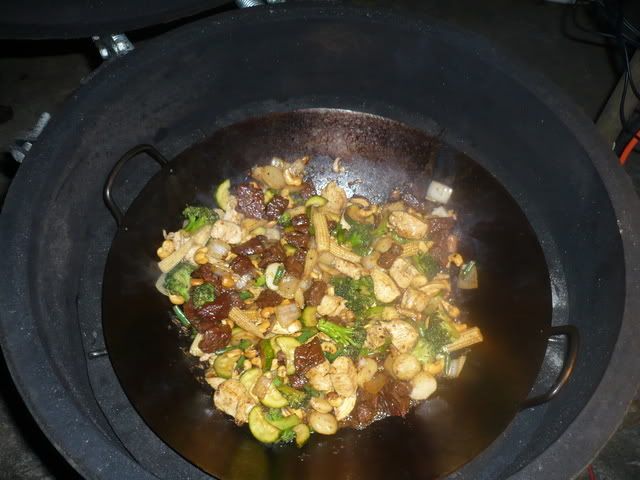 Step 6:
Stir in and fry cooked jasmin rice. At this point I usually would also add an egg, and would have included some big shrimp earlier, but again the special request thing from the family (and Mom's egg alergies)