Tried the chicken rack from Lowe's last night to do some Yardbird drumsticks, worked great, here they are going on.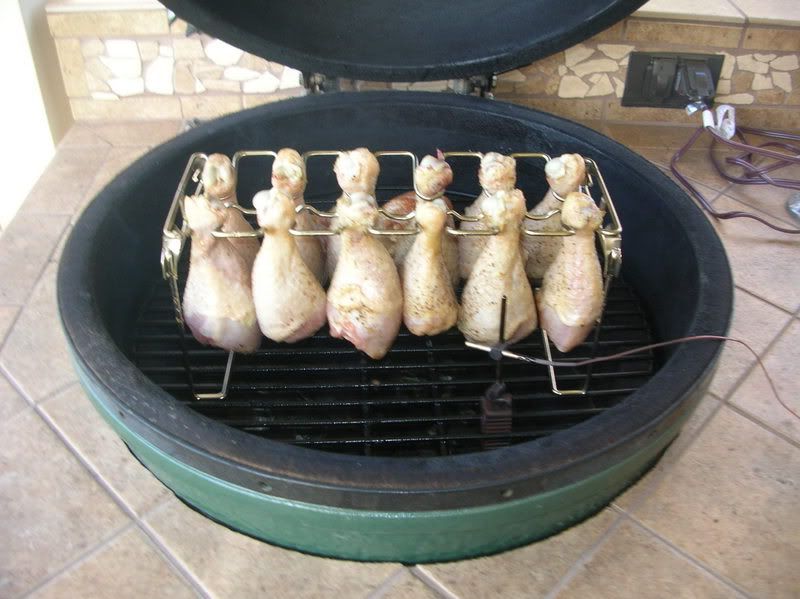 [p]
Here they are sauced and ready to pull off.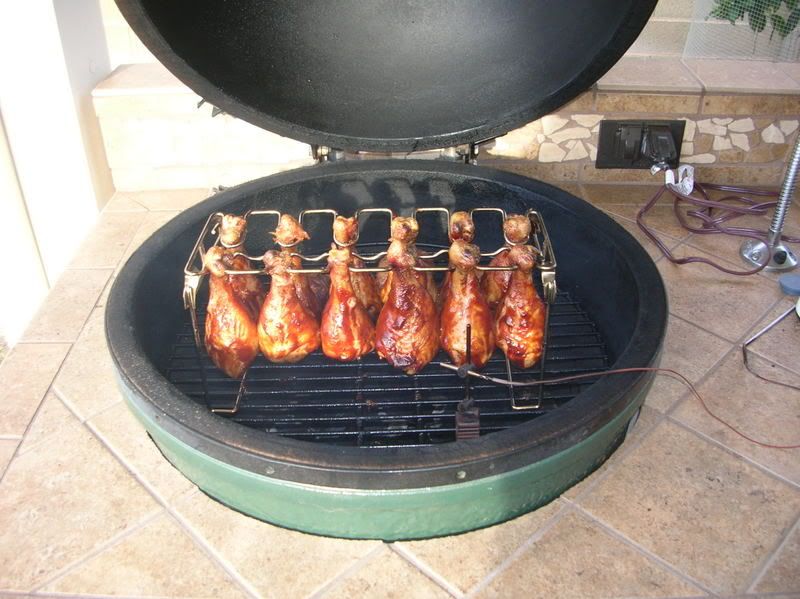 [p]
[p]Had lots of lump left so I threw on a coupld of fatties to munch on.[p]
[p]
[p]Life is good with the egg, eh?