Cuts with a fork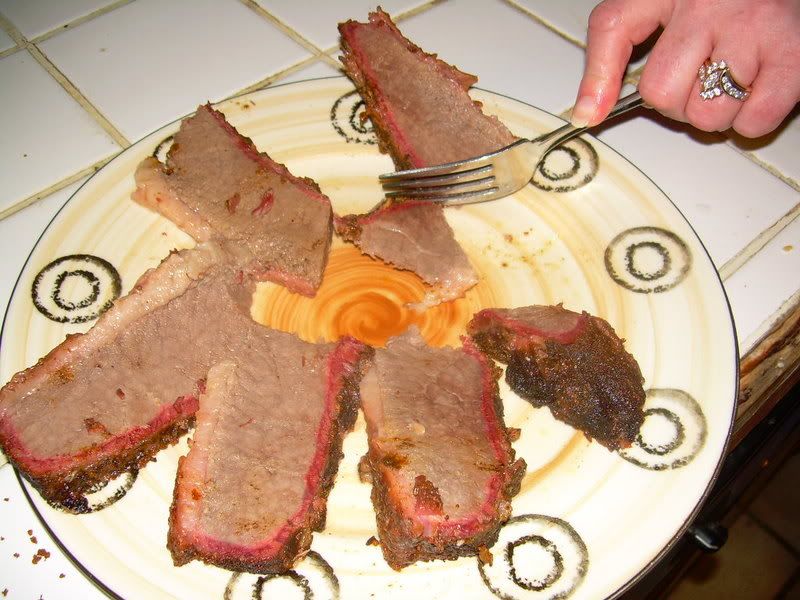 [p]Some slices from the point end. The smoke ring is not as good as I would have liked. First time to use cherry wood for smoke.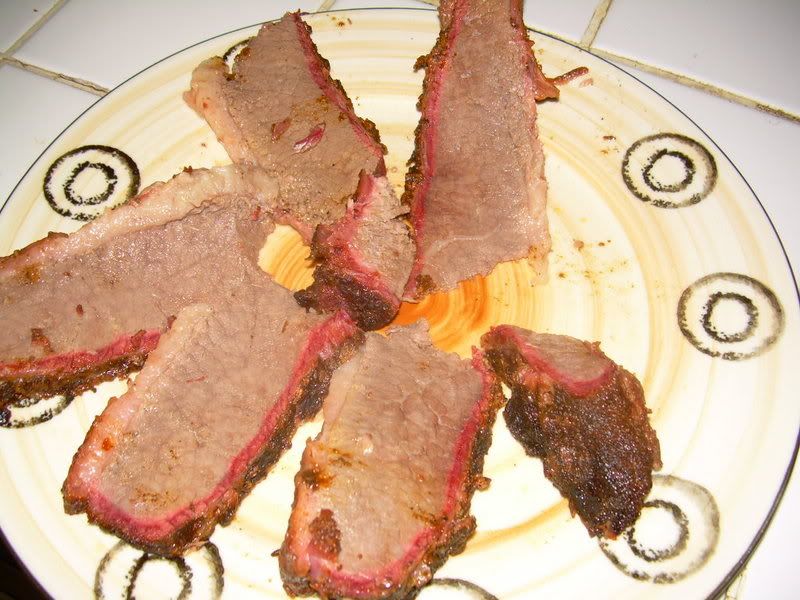 [p]Just opened the foil after 1 hour rest. Ohh, the smell!!
[p]
I love vacation! I set my alarm for Tuesday! Started at 240 until it reached 161 internal(plate setter with foil drip pan), then ramped up the heat to 270 until it broke plateau at 164, then pulled and wrapped in double foil until the internal was 202(couldn't wait any longer!) Let it rest for one hour. Of course we can't eat the whole thing so the inlaws will also eat good! Not too salty with my rub, just right![p]Happy eggin!