It's been a while since I tried to cook up osme ribs. I took the day off sick today with an eye problem, just couldnt see myself at work. So yard work and some Q were in order.
I trimmed up some babybacks and gave them a nice rub of Dizzy Dust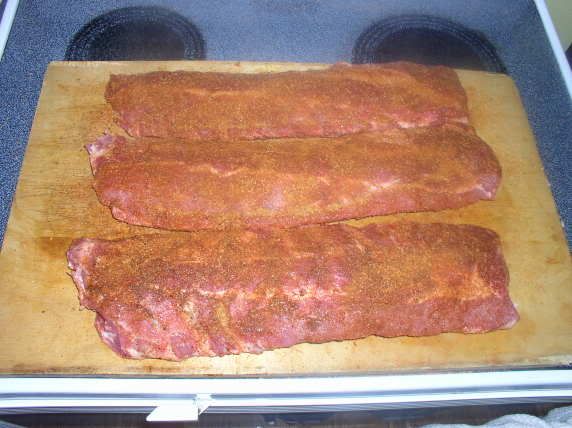 After a couple hours they were getting a nice color to them.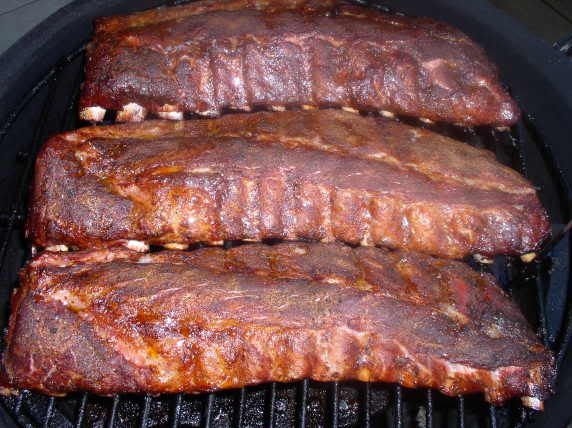 A few hours later I sauced them up and finished them off.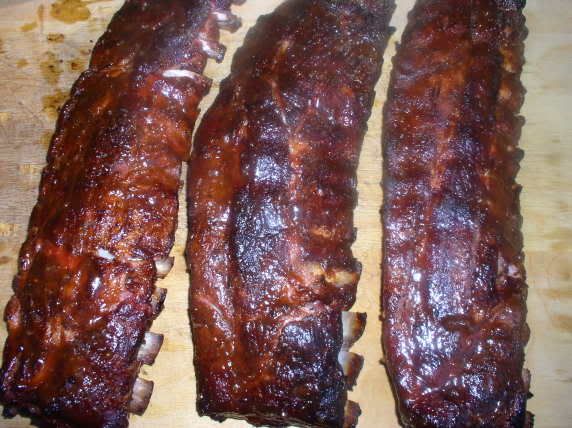 My sons thought they were great and I guess thats the judging that counts at home. I thought they were a little to tender. Great flavor.
I guess my vision problem has cleared up and I can return to work tomorrow.
Happy Q'ing to you all