Welcome to the EGGhead Forum - a great place to visit and packed with tips and EGGspert advice! You can also join the conversation and get more information and amazing kamado recipes by following Big Green Egg at:
Facebook  |  Twitter  |  Instagram  |  Pinterest  |  Youtube  |  Vimeo
Share your photos by tagging us and using the hashtag #EGGhead4Life.
In Atlanta? Come visit Big Green Egg headquarters, including our retail showroom, the History of the EGG Museum and 
Culinary Center
!  3786 DeKalb Technology Parkway, Atlanta, GA 30340.
Top 50 Reasons...# 17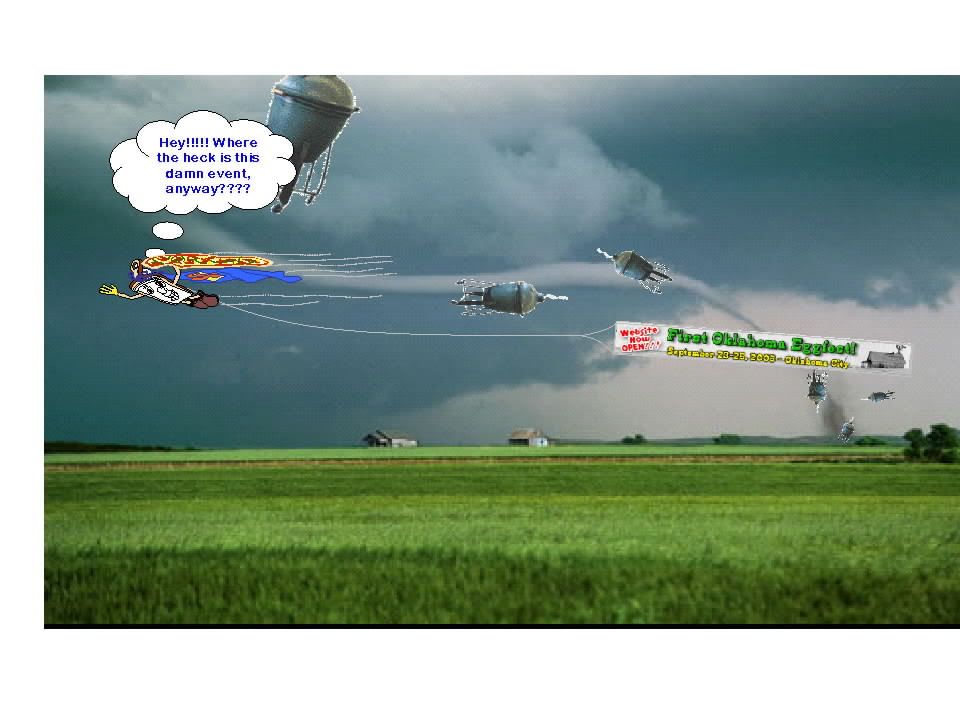 <p />
The countdown continues with the Top 50 Reasons to attend Oklahoma Eggfest. Just over two weeks baby![p]#17 - Never fear, Super Peel will be there!
#18 - Sports Brand, Inc. has generously donated several College Team Branding Irons as door prizes. (Not available in TCU):)
#19 - Meet Chimney Shop owners Don and Sherry! They are true Eggers, not just retailers.
#20 - See what may be the world's first Big Green Egg pinata!
#21 - Rumors are circulating about an after hours parking lot party at the Residence Inn.
#22 - Sample a variety of products from Egghead favorites Ken Stone, Dr. BBQ and Dizzy Pig.
#23 - Small egg owners, check out Chubby and his Grate Mates!
#24 - See the new XL Big Green Egg in action if you haven't yet!
#25 - Oklahoma Eggfest is a family event, so bring the kids.
#26 - Check out many of the products like the "BBQ Guru" you may have always wondered about.
#27 - So you can say, "Been there, done that, got the t-shirt to prove it.
#28 - Stuff your gut Friday night with some delicious slow smoked pulled pork.
#29 - September is not tornado season.
#30 - Kick back and relax to your favorite music all day long provided by Dance Party Productions.
#31 - All registered cooks receive a special gift bag!
#32 - See our pal "Locolongball" from Florida prepare for his audition with Ronco as he demos various products all day long.
#33 - Come to meet Super Neil! At 88, he may be the oldest Egghead roaming the southwest.
#34 - With demos available, this is a chance to pick up your second or third or fourth Egg at a discount.
#35 - You can imagine you are in Hawaii that weekend with the scent of Guava Wood filling the air.
#36 - Come have one of OldWecka's Egg baked cinnamon rolls. They are to die for!
#37 - Join in as our friend Mike from Missouri leads everyone in the famed dance from the 1976 Richard Pryor hit movie "Car Wash".
#38 - With all the newbies in attendance, there will be plenty of people to bow down to your Eggmaster skills.
#39 - See if your buddies from the forum actually resemble Brad Pitt or Jessica Simpson like they have told you.
#40 - Unofficial Saturday night party in Bricktown baby!
#41 - Despite rumors, The Naked Whiz will not be there wearing a thong.
#42 - Following the Eggfest, you and your honey lamb can sit alone and talk and watch a hawk making lazy circles in the sky.
#43 - Where else that weekend can you eat gyros, escargot and gator tail all in the same place?
#44 - A great chance to check out MollyShark's new Mediterranean look.
#45 - This is the perfect opportunity to tune-up your dish prior to the big show on Eggtober 15th.
#46 - We have over 100 door prizes lined up including a Mini Egg!
#47 - You can save money on your cooking costs by picking up the road kill you'll pass on the drive in.
#48 - Since there are no OU or OSU games scheduled that weekend, we promise not to shoot any suspicious looking out-of-towners.
#49 - This is the only place that weekend you can call everyone around you "Egghead" and not get punched.
#50 - This is our big chance to prove to the rest of the country that we don't actually live in tepees and do have indoor plumbing.
[ul][li]
http://www.oklahomaeggfest.com
[/ul]