The side rails on our bed are rather high, and SWMBO is rather short so I made her a step stool to help out. 
The stringers are made of ash, the treads are hickory, and the risers are walnut. The walnut butterfly inlays are to reinforce the weak part of the stringers. 
I just need to cut some tapered plugs out of ash to plug the screw holes in the risers, and then apply a finish. 
This thing is beefy, weighs in at a whopping 26 lbs.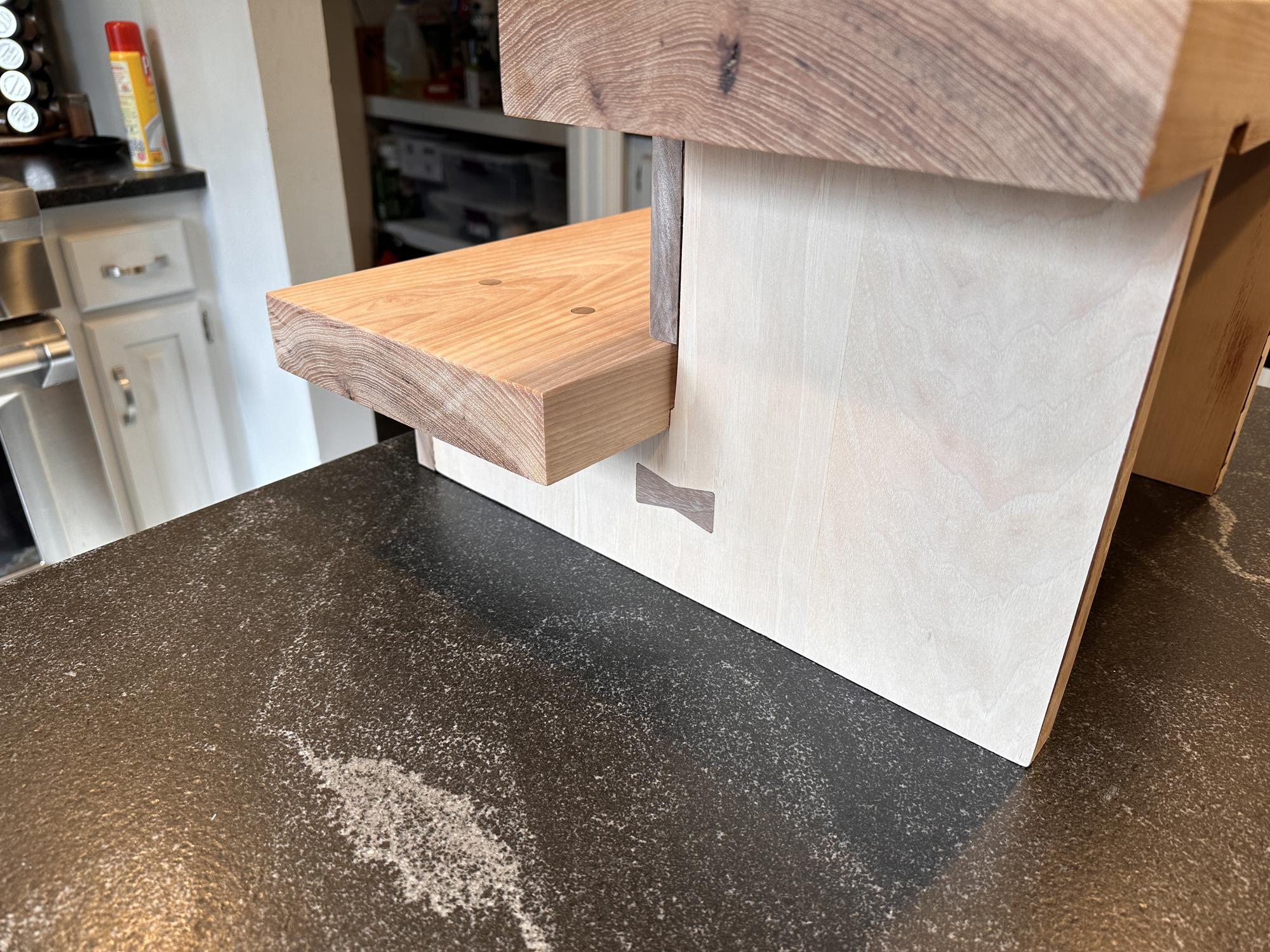 MMBGE / Large BGE / XL BGE (Craigslist Find) / SF30x80 cabinet trailer - "Ol' Mortimer" / Outdoor kitchen in progress.  

RECOVERING BUBBLEHEAD
Southeastern CT.