Cooking some poppers while I work on my mostly pepper garden. Can't wait for the spicy food. Unfourtunatly these jalapenos are still from the grocery store.
First two ripe peppers of the season (overwintered Thai chili plant). Was in the middle of putting my most "reaching" plants into my hydro setup. Wash all the dirt off, add mycorrhizae, pop them in some hydro cups with expanded clay balls.
A few plants I'll overwinter under a light for an early start every season. These are last seasons, the Thai from earlier and my favorite pepper Aji Charapita
Just pulled a variety of garlic, onions, and potatoes from this side of the raised beds to make room for more peppers. Also have a huge cucumber plant growing in this bed that I'll use for pickles with the peppers and other stuff I grow.
Last of the seedlings a raised bed of nothing but peppers. I have over 50 varieties going this year.
Just started this hydro setup this year. I ran a 4" pipe under those holes and run water through a buried tank under my deck. It's been a little rocky start but I think I've got it about figured out now.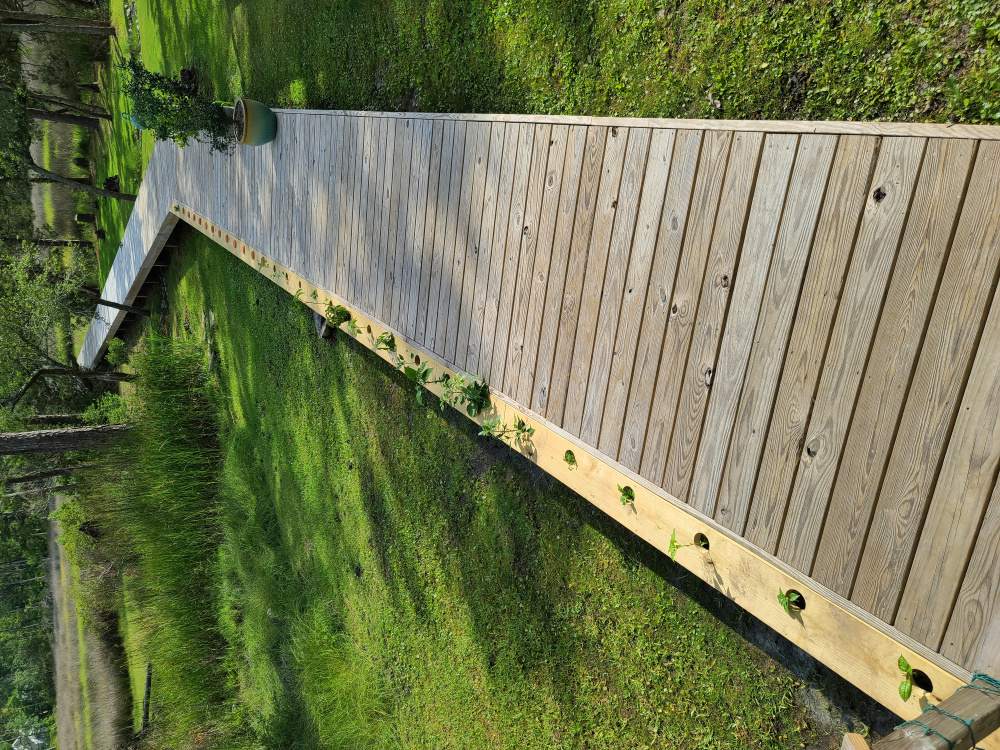 Sure wish I could rotate these pictures. Even tried on a PC and my phone. Even if I pre rotate the other direction they end up like this. Very strange. I'll try the other aspect ratio next time.