Morning All:
Since no meat allowed yesterday & only one meal we decided to make it a goooood one...grilled some shrimp & salmon...each seasoned with a layer of Dizzy Pig Mediterranean-ish, then a layer of Tajin seasoning (we have come to really like the Tajin)...onto the Egg direct at about 350...after one flip...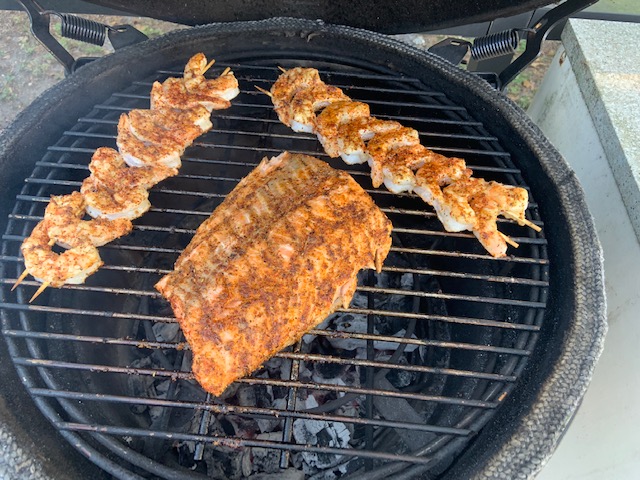 Just a couple minutes later plated with some Cilantro rice & peas for the sides...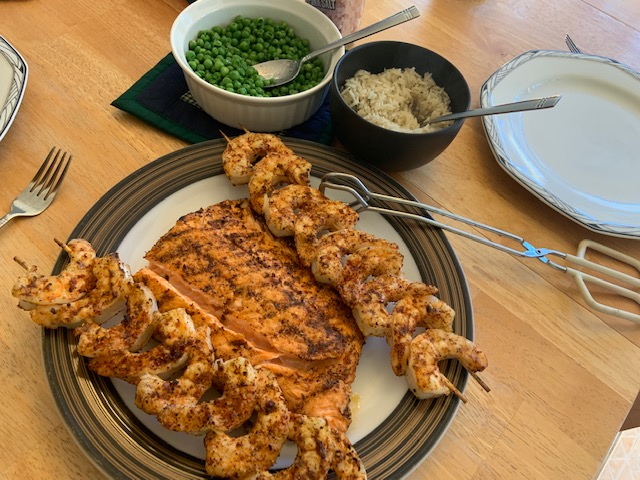 One of our favorites!
Earlier in the week we did some stuffed peppers using rice, peas, cream of mushroom soup & chopped pulled pork topped with cheddar...also very delicious...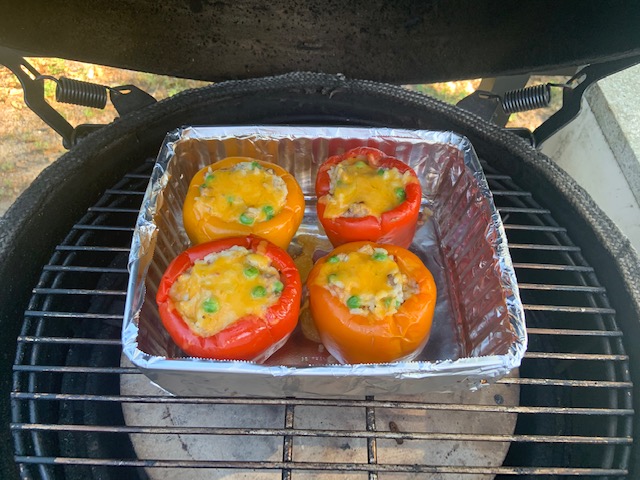 Happy Easter to all!