Here is Kathy waiting for the tasters (it was a little windy, but not too chilly)...it ended up being beautiful weather...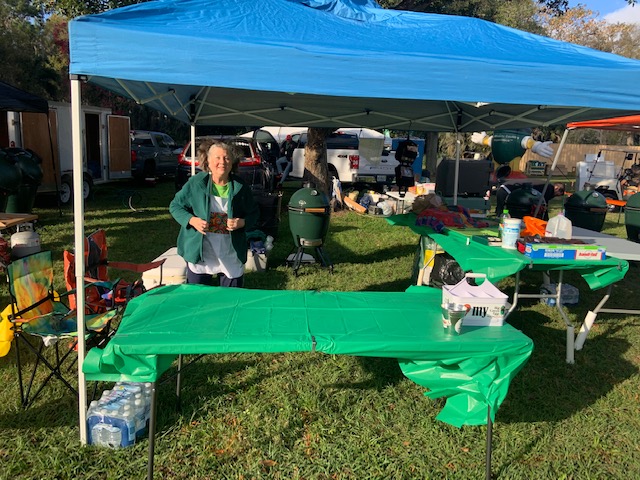 View of the stage & lake from our cook area...
Unfortunately I kept forgetting to take pictures of everything so limited pictures of the food...a well received item was the roasted root veggies...
Here is the final cook of the day (a long story about how it came to be as we forgot some of the ingredients, but it turned out okay)...the blueberry/pineapple upside down cake (terrible picture)...
The knife in the cook's bag this year (again very nice)...if you look close you can see the "mask" on the skiing Egg of the logo...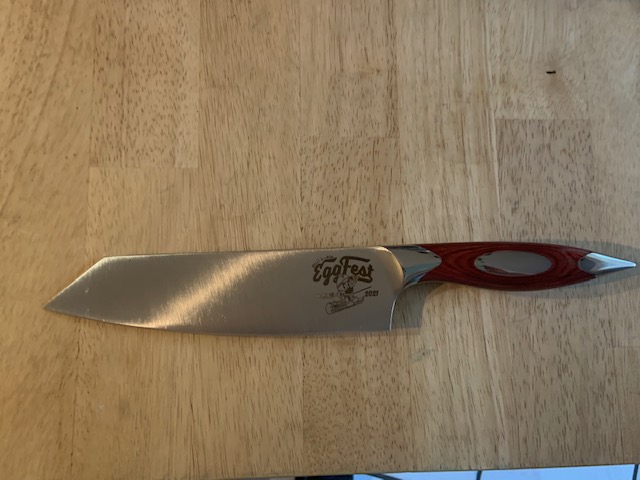 And the happy cooks!