We drove to rural Pueblo this morning and bought 1 1/2 bushels of fresh roasted Pueblo Chiles directly from the grower. Boss Lady is cleaning and packaging them now. (I offered to help but the said I would just get in the way.
 ) The kitchen is filled with the fantastic aroma of smoke and chiles.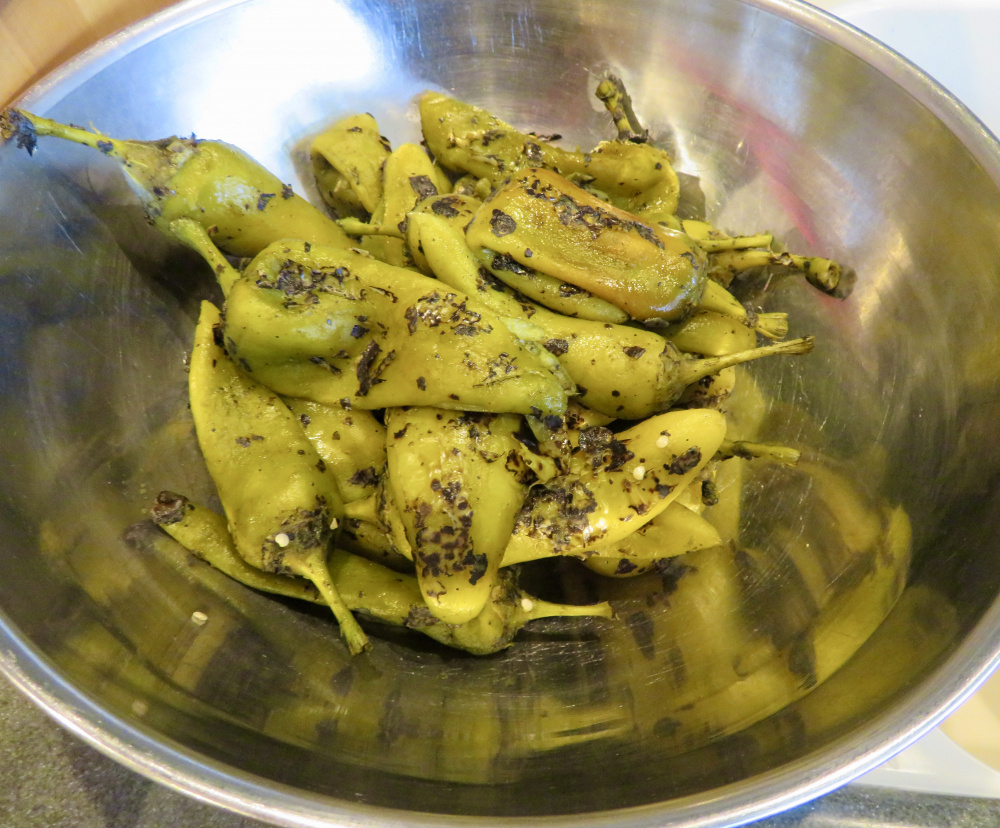 This will be enough to last us until spring. 
Large Egg, PGS A40 gasser and way too much Griswold cast iron cookware.

Somewhere in Colorado.