Morning All:
Earlier this week I took a couple chuck roasts & did burnt ends...my much better half also wanted a pot roast with carrots & potatoes, so today used another chuck roast...browned roast in the Dutch oven, pulled the roast then browned onions, celery & garlic, added red wine & beef broth then put the roast back in adding the carrots & potatoes...back on the Egg at about 350 to 375 for a couple of hours (everything was done on the Egg so as to not have the heat in the house)...ready to come off the Egg...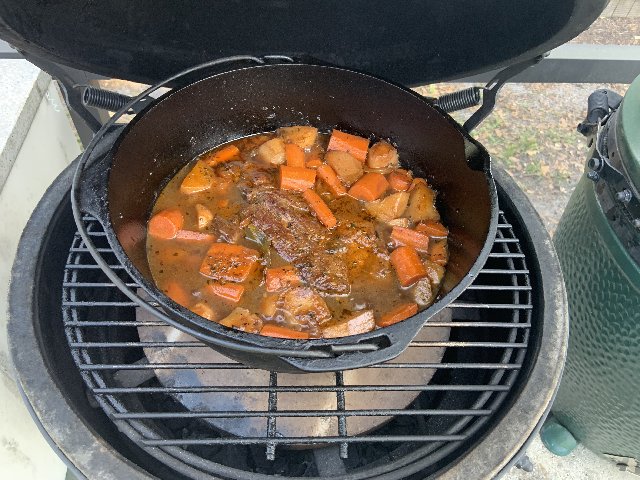 Put all the solids aside while making a "gravy" with the drippings...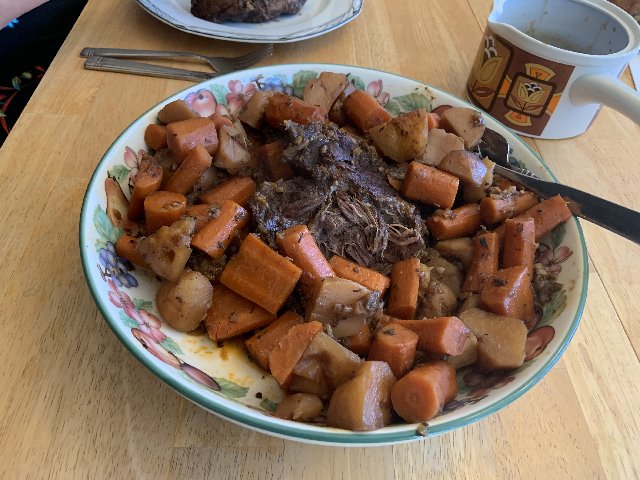 My plate with the gravy...everything was VERY good & the much better half was VERY HAPPY!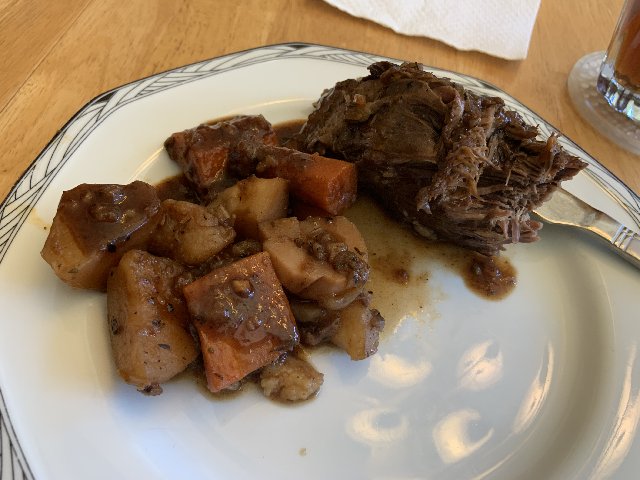 With it only the two of us, that leaves some "make-aheads" (not leftovers) for later this week.