Just some simple weekend cooks. Started out Friday. Mrs. G said she'd pick up a steak to cook, but when she got to Central Market, the line at the butcher was crazy long (go figure, right?) and they were out of pre-packaged ribeyes, so she grabbed a sirloin. Not my first choice, but oh well. 
The Mini has been neglected. Like since before Thanksgiving. Opened it up to find the daisy wheel covered in mold. Brought the mini up to 600 or so and let it burn off for awhile before cooking. 
Dinner was steak, shrimp cocktail, asparagus she did on the stove and some creamed spinach she grabbed at Central Market as well. Nothing fancy, but beats fighting the crowds on Valentines.
Sunday night was fajitas. Mrs. G marinated some flank steak and I grabbed a package of pre-marinated chicken fajitas more to have for salads during the week than for dinner.
I found these Carb Balance flour tortillas and decided to give them a shot and see what they would do to my blood glucose. At 3 net carbs per tortilla, that ain't bad.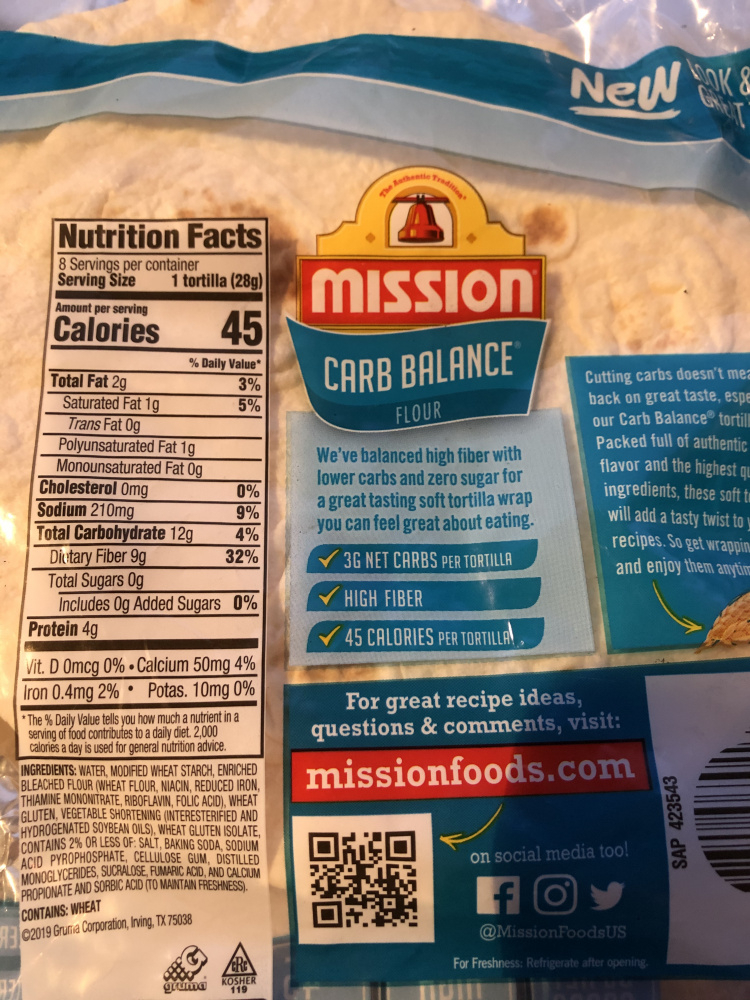 Made myself one chicken and one steak fajita with some home made pico and guac. The tortillas weren't bad. Not as good as home made and not as soft as regular store bought tortillas, but over all ok. And they hardly touched my blood glucose, so that's a win in my book. I can have tacos again. And breakfast tacos. And not worry. That makes me a happy camper.
Rowlett, Texas
Griffin's Grub or you can find me on Facebook
The Supreme Potentate, Sovereign Commander and Sultan of Wings