The Princess ships off to college in a week and requested a WingFest for Sunday night dinner with her BF and some friends. 
Not knowing how many we were serving, the Prince and I prepped 13 lbs of wings our usual way — 3.5:1 rub:cornstarch and into the fridge for 36 hours.  The Prince did the sauces — classic Buffalo and honey sriracha. Also served some rubbed and naked, just cuz.
13 lbs is a lot of prep and a lot of wings. It was well worth the effort and I hope will remind her of home on those late nights studying. 
Transitions are tough for everyone. Food helps. 
Vanilla got the the pic order screwed up, but you'll get the idea, starting with the tasty beverage the adults had (and the kids no doubt snuck).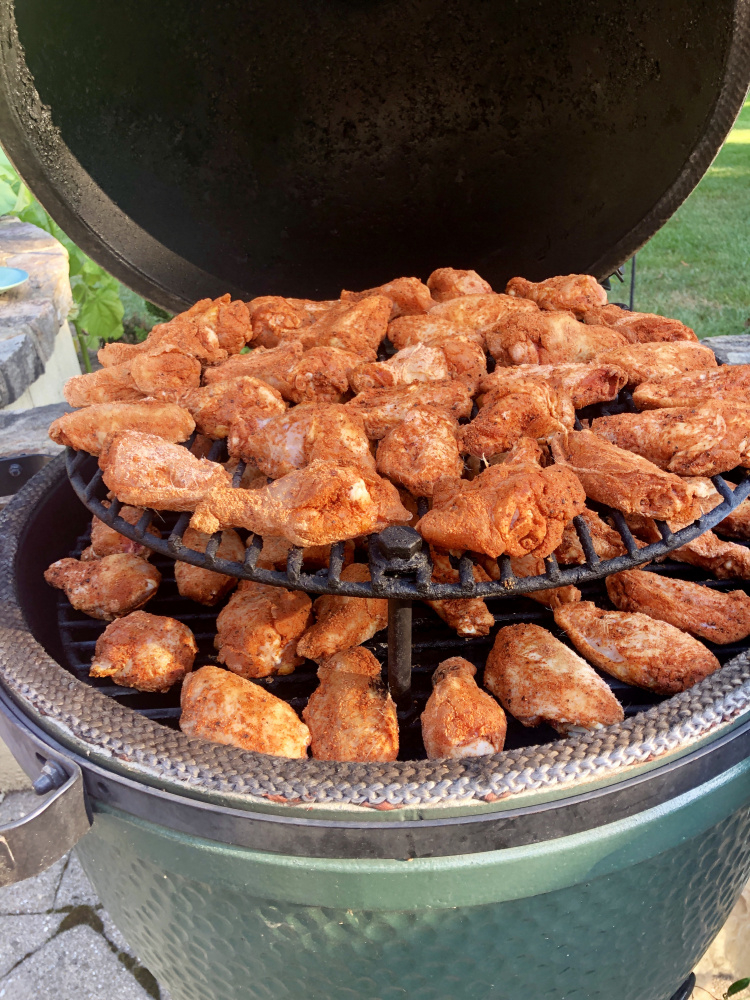 It's a 302 thing . . .