Did these last night on the egg. Temp 300, indirect followed the recipe from killer hogs, many thanks
http://howtobbqright.com/2015/11/12/bacon-wrapped-jalapeno-chicken-thighs/
only variation is we did diced jaapenos with italian 5 cheese for the stuffing and for the barbecue sauce used sunnys sweet mixed in some honey and brown sugar and hungarian spicy paprika for the heat. I have to say these were the best chicken thighs I have ever made. Luvin my BGE!
Prep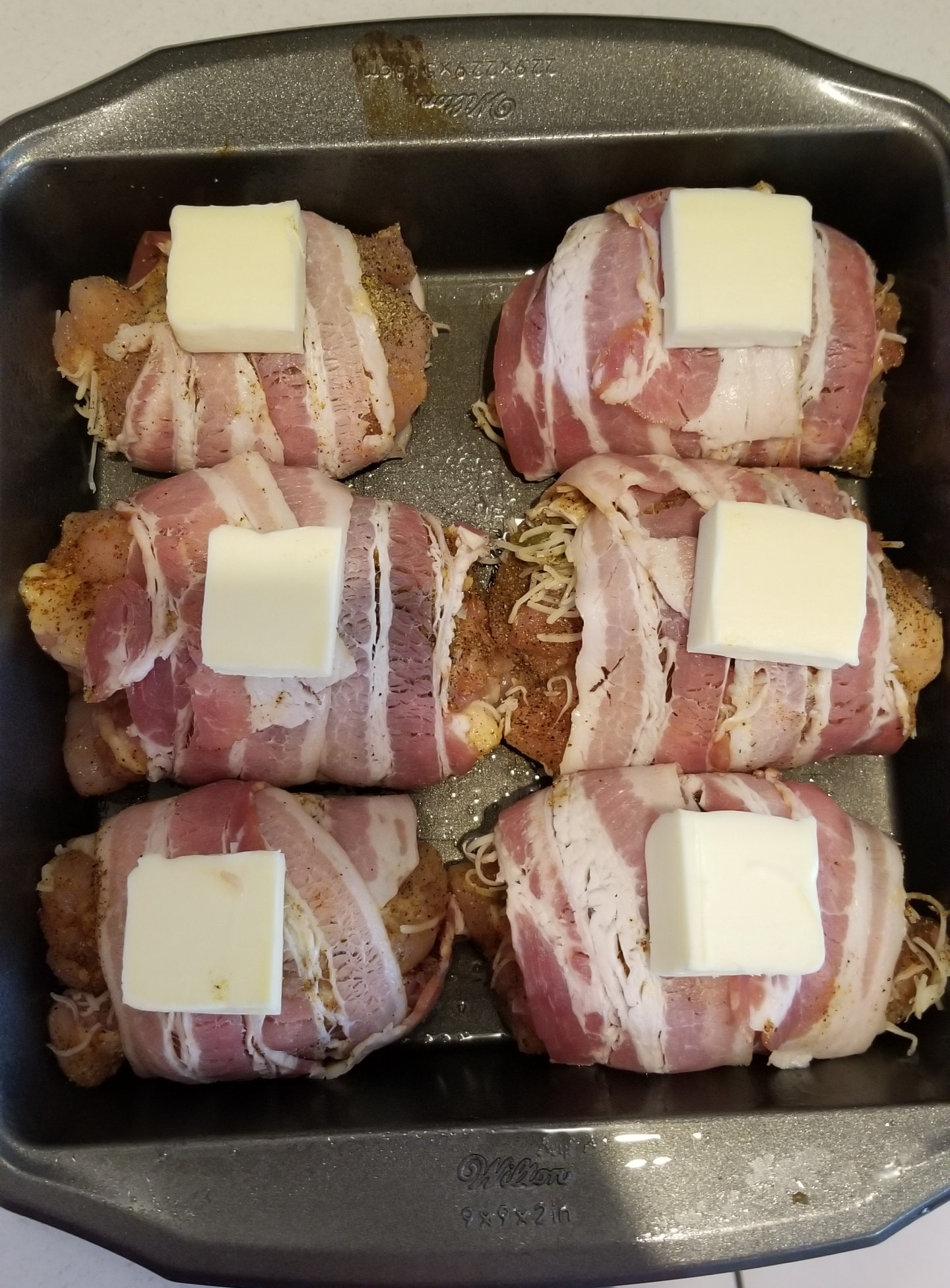 45 minutes in
and the finished product
Orlando, Hunters Creek FL with a XL "I gave my BGE Chantix but it just wont quit smokin...."

"Not a Chef, but I love to cook.. Sometimes I get a hug and sometimes my wife says unrepeatable things in another language....."