We have installed an outdoor kitchen and no longer need our Challenger table. This is an XL BGE Cart/Table. 55'' with a handle on one side and a flip down 16'' shelf on the other side. Has a pull out drawer and shelves along with storage cabinet under the egg. Comes with a BGE Table cover and Table Nest. It is in great condition. The first pics where before I cleaned it up just after the cover came off. We paid around $2300 plus tax/shipping when we purchased it. Asking $1500/obo. We are in Maryland. Delivery is possible within a reasonable distance. Feel free to reach out anytime with any questions.
[email protected]
Also have a Firemagic Monarch Magnum propane grill for sale if there may be any interest. Freestanding with rotisserie, side burner, digital temp/probe.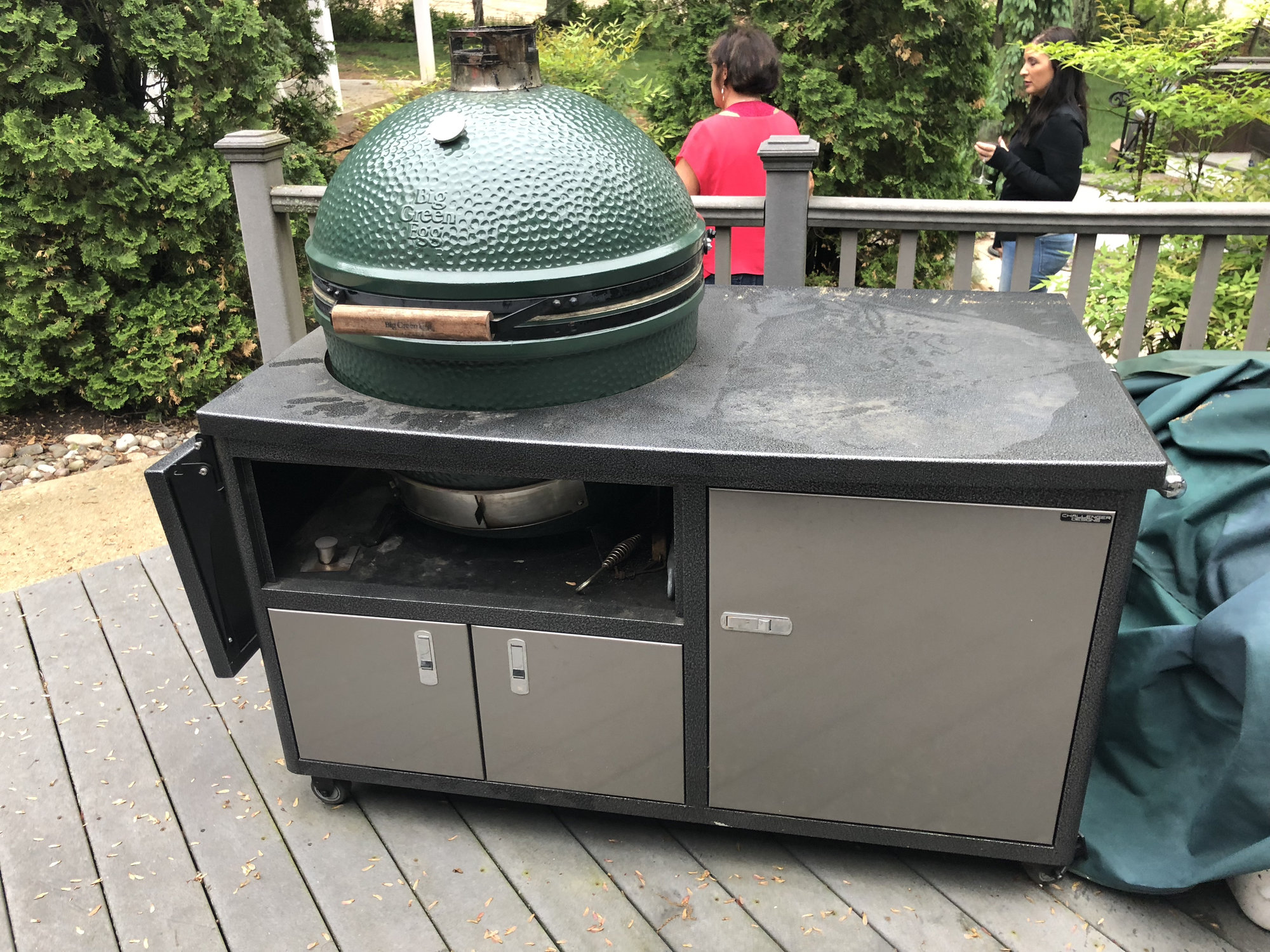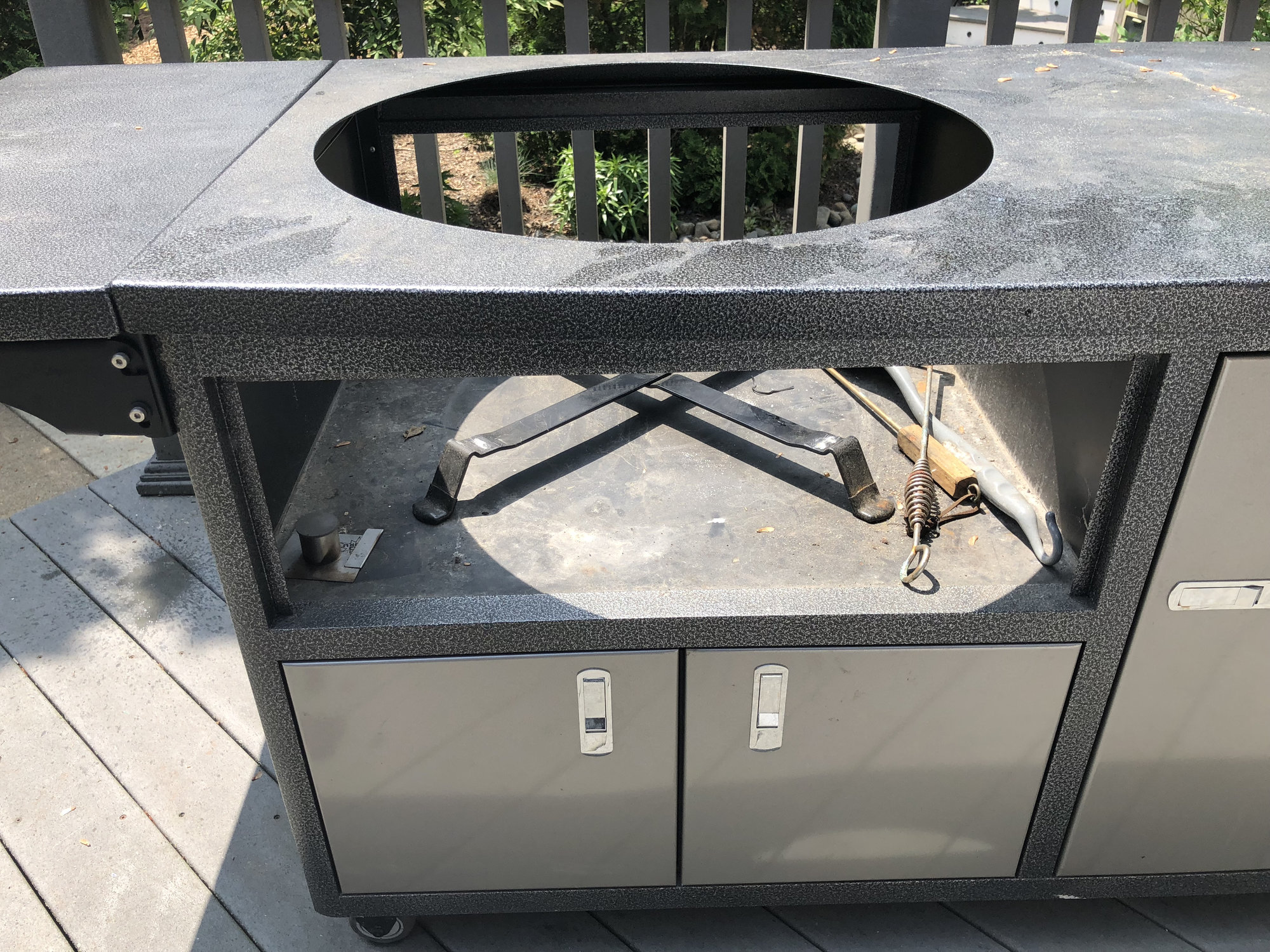 Monrovia, Maryland -
BGE-XL, M, MiniMax
Smoker-Pitmaker Vault & Edge Double Axle Trailer
Gas/Duel Fuel-American Muscle Grill 36, Otto Wilde OFB, Blackstone 36'', Firemagic Monarch Magnum
SteakLocker Dry Ager and way too many extras / accessories for everything else.