Morning All:
The much better half asked at about 3:30 "What's for dinner tonight?"...I reminded her that there were a few pieces of picanha in the freezer & also saw some Yukon gold potatoes around...so that is what became dinner...mixed the potatoes with a few carrot chunks, coated with Olive Oil & a generous sprinkling of Dizzy Pig Mediterranean-ish into a cast iron skillet then on the Egg...after about 45 minutes added the sword of picanha (along with one small end piece)...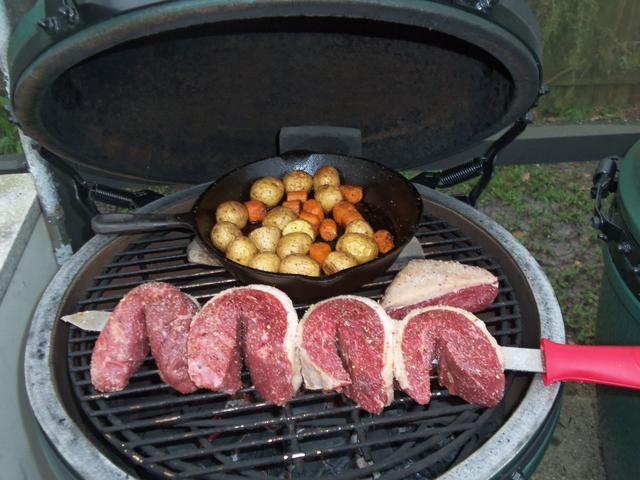 Pulled the skillet when the potatoes were done & opened up the Egg to finish the picanha...just off...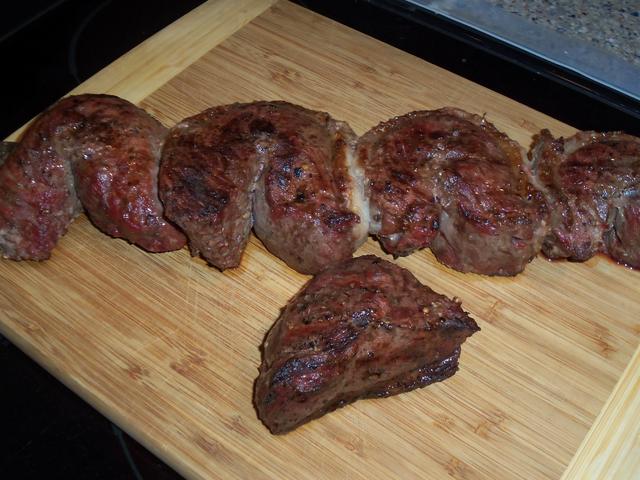 My plate...It was GOOOOOOD!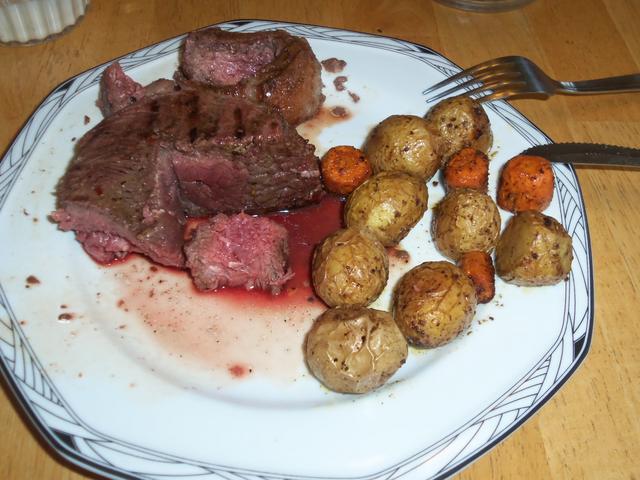 Best part is some leftover picanha for some meals to be determined over the next few days!