Morning All:
Loading up the small Egg for tonight's dinner of fish & corn on the cob...put the corn on first, then added the tilapia on a bed of lime slices with a sprinkle of Dizzy Pig IPA...fish just put on...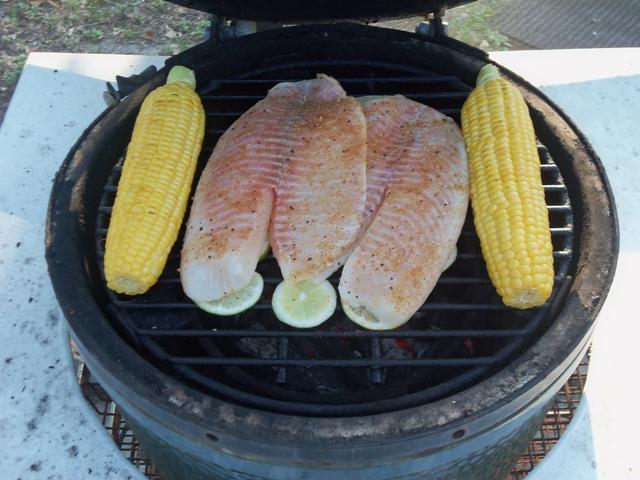 Brushed the corn with melted butter with some DP Shaking the Tree mixed in...one piece off & ready for the rest...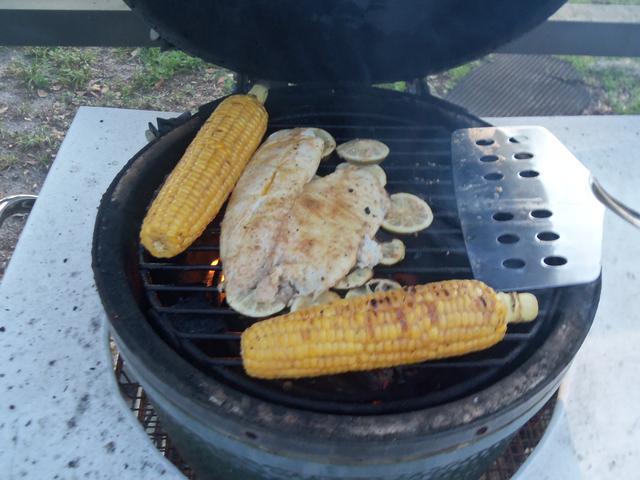 Added a salad & made for a very tasty, but lite meal...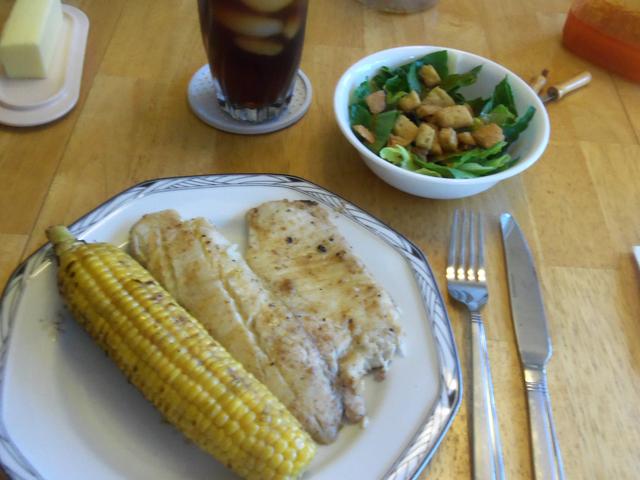 IT WAS GOOOOOOOD!