SMWBO concocted this little beauty from stuff in the cupboard that needed eating. It was truly delicious, especially the second time around when doing part of the cook in the Egg to get some apple smoke flavours in. The cooled leftovers, sealed overnight in the fridge, tasted better the next day as the smoke flavours had time to infuse. Full details here:
https://www.thecooksdigest.co.uk/2018/03/11/chicken-and-sweet-potato-curry/
Plated shot ... we had it with naan bread, one day I'll get around to doing the
@caliking
method
Cooking on the stove
Smoking in the Egg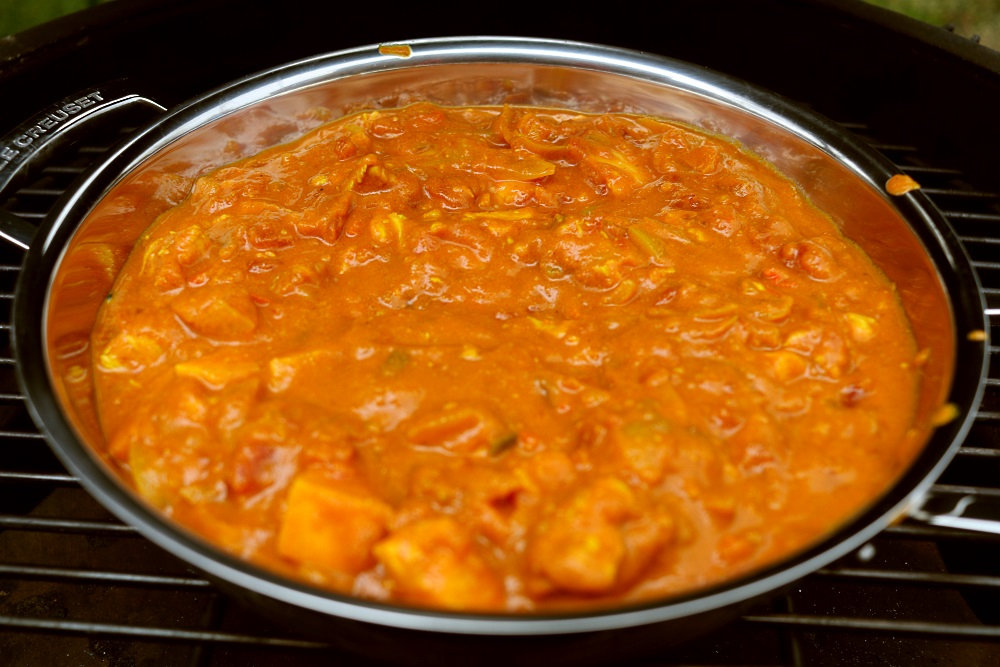 Thanks for looking.
Large BGE and MMX, both with platesetter and cast iron grid. Superpeel for pizza, iDevice for temperature.
Cooking on the large in deepest, darkest England since Oct 2015. MMX added to the family Mar 2016.
--------------------------------------------------------------
| My food blog ... BGE and other stuff
http://www.thecooksdigest.com
--------------------------------------------------------------