I finally got to try the Dizzy Dust Peking rub today. It had a nice Asian flair with just a slight bit of heat. Did up two racks of St Louis Style ribs indirect at 250 until the IT reached 185. Added some apple, pecan and maple for smoke. I then made a glaze out of Chinese Rib Sauce, duck sauce, plum sauce, zhao xing wine, and Japanese sweet vinegar and coated them turning every 10 min or so at 350. FTC'ed them for an hour and served them up with some roast pork fried rice, and steamed Chinese veggies. Very tasty. I totally recommend the Peking Rub.
All rubed up, rarin' to go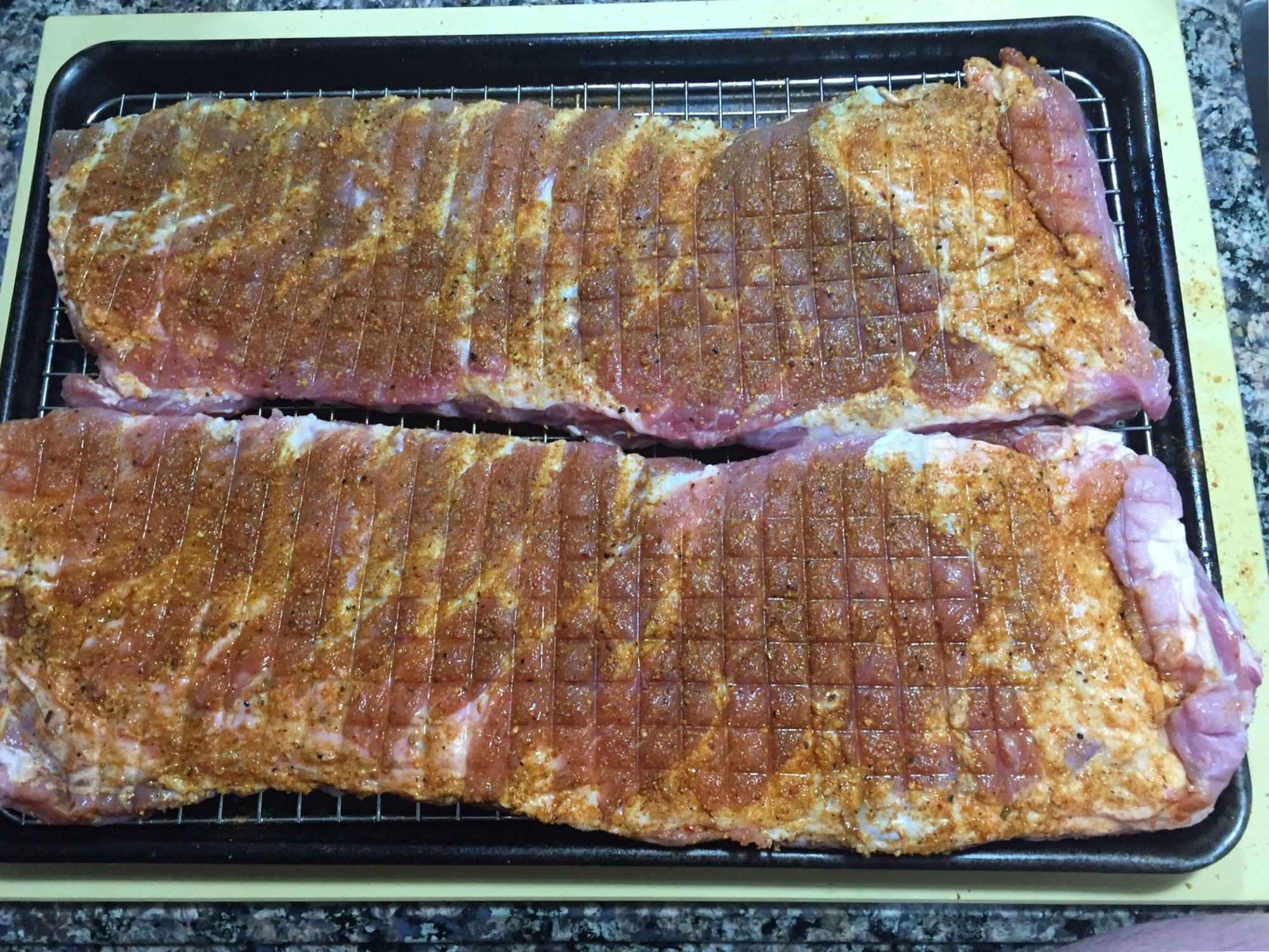 Ready for the wrap-n-rest
Mise en place for the fried rice...
Finished product
Ready to serve...
Dinner is served...