Cooked these in a sous vide, and then seared in a CI pan on the MMX whilst the pork chops were resting. The pork chops had been cooked with DP Bayou-ish, the combo of flavours was superb. Or, the bomb, depending on where you are in the world. Full recipe here:
https://www.thecooksdigest.co.uk/2017/09/15/honey-glazed-carrots-with-cumin/
Arty shot of cooked carrots, SWMBO does like these:
Searing in the CI pan, the jus reduces and forms the glaze: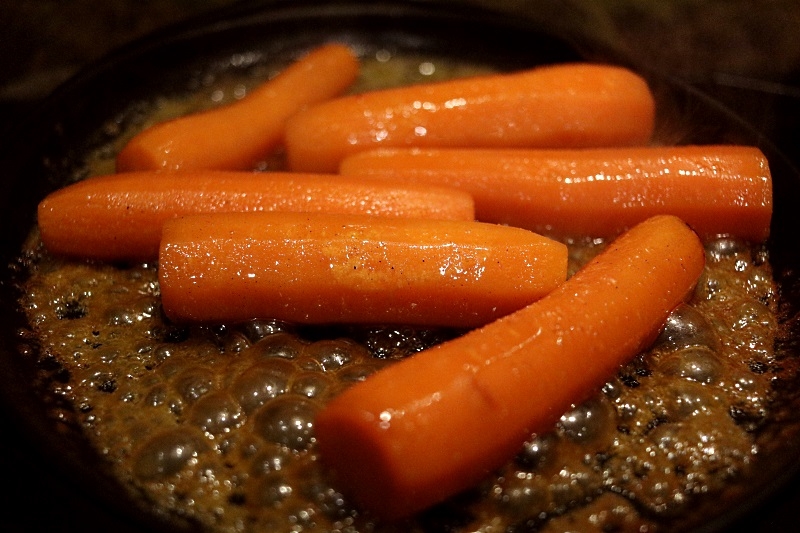 I froze the paste so it wouldn't get sucked into the vacuum sealer:
Served with pork chops and DP Bayou-ish: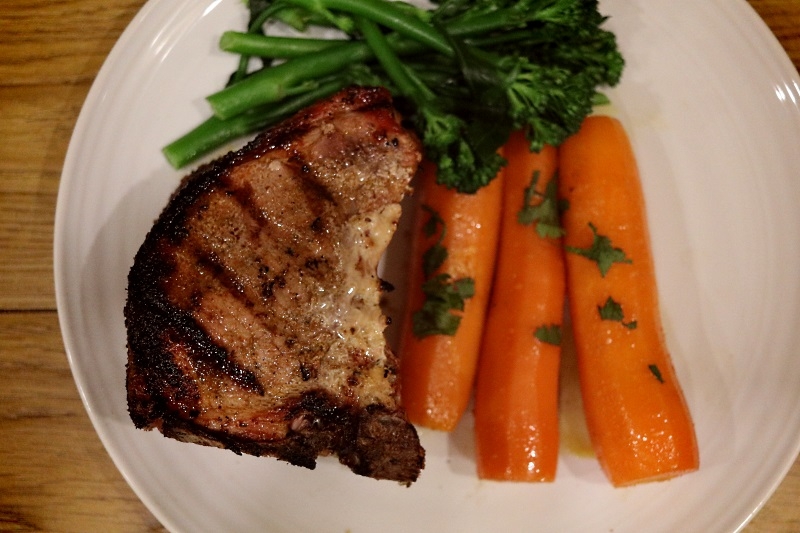 Thanks for looking!
Large BGE and MMX, both with platesetter and cast iron grid. Superpeel for pizza, iDevice for temperature.
Cooking on the large in deepest, darkest England since Oct 2015. MMX added to the family Mar 2016.
--------------------------------------------------------------
| My food blog ... BGE and other stuff
http://www.thecooksdigest.co.uk
--------------------------------------------------------------