I was pretty tired Sunday, after tailgating and drinking all day on Saturday, but got roped into cooking some very nice beef on Sunday. Sorry for the scant amount of pictures and poor picture quality; I finished up this cook and hauled them down to my BIL's for our large Sunday Family Dinner.
This was a 5 lb. boneless prime rib. Sous vide at 128F for ~5 hours, the seared on the egg. Had a little trouble getting it off the grid (thing was tender like jelly) hence the scraped crust.
This was a 15 lb. whole prime rib that I helped my neighbor dry age for 41 days. He was worried he'd screw up the cook, so he dropped it off for me to trim up and cook. Reverse seared:
Both stacks o' meat right before we head out the door.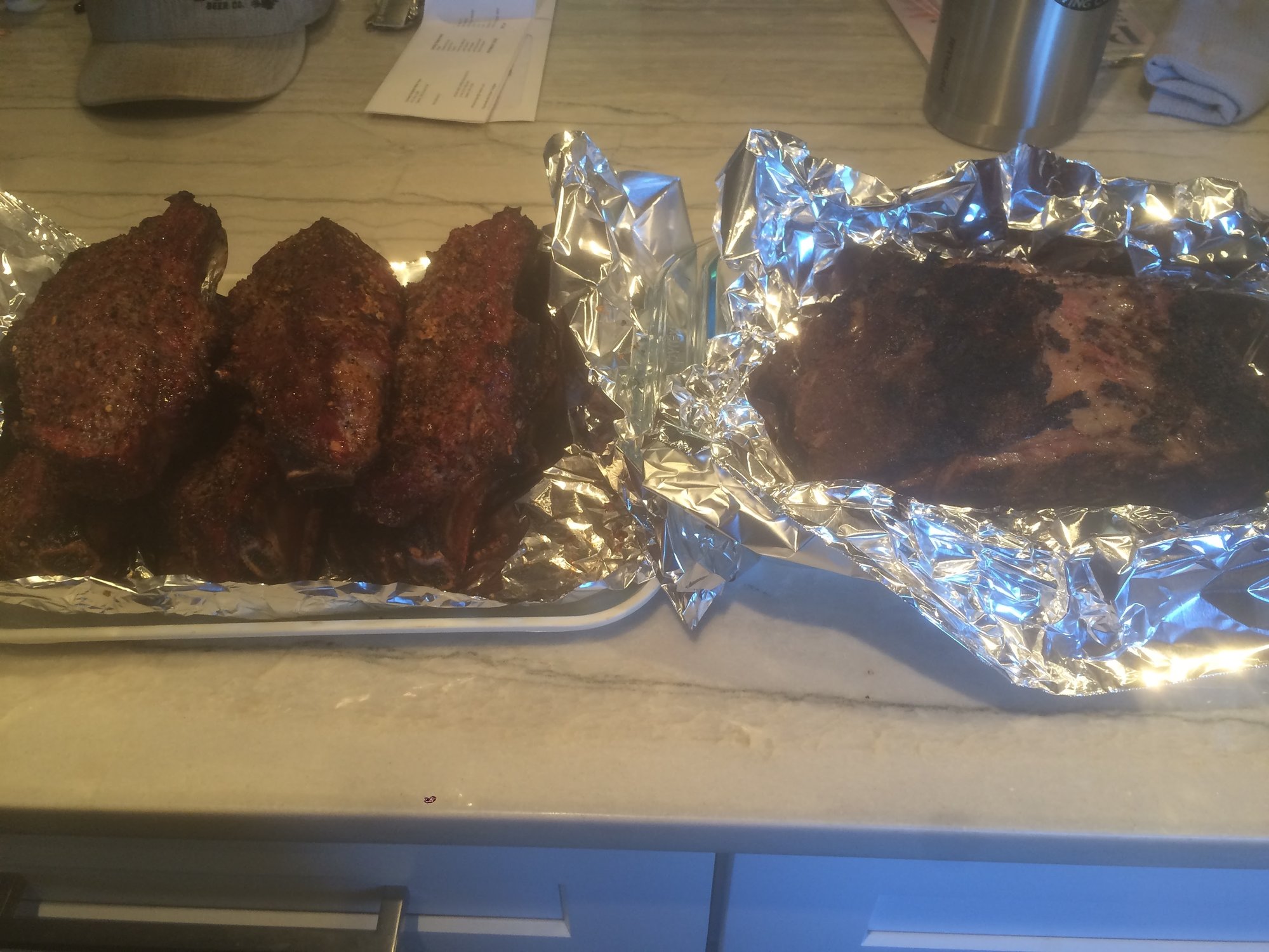 Sorry no sliced pics, people were hungry and I was tired, but these bad boys came out great. Nice and rare on the steaks and a medium rare on the prime rib. Cheers.
Large BGE & mini stepchild & a KJ Jr.
The damp PNW