Started with Snake River Farms Kobe Beef burgers. Made Meatheads homemade pimento cheese. I make huge batches of it and then freeze it in small containers so I can use for hot dogs, ABT's, burgers, and as a snack with toasted bread. Recipe
@&nbsp
;
http://amazingribs.com/recipes/snack...se_spread.html
I recently got some really good worcesterhire sauce from Bourbon Barrell foods and they had recipe for burgers that i used. Recipe
@&nbsp
;
https://bourbonbarrelfoods.com/ultim...shire-burgers/
I marinated them in bourbon wosterchire sauce overnight. Made the crispy onions and bacon in the oven. Smoked the burgers on the Egg @ 300'sh until internal temp was 140. Then seared them on the mini max to finish. Toasted the buns and added pimento cheese, onions and bacon.
Kathy said they were best burgers she's ever had so this is a keeper.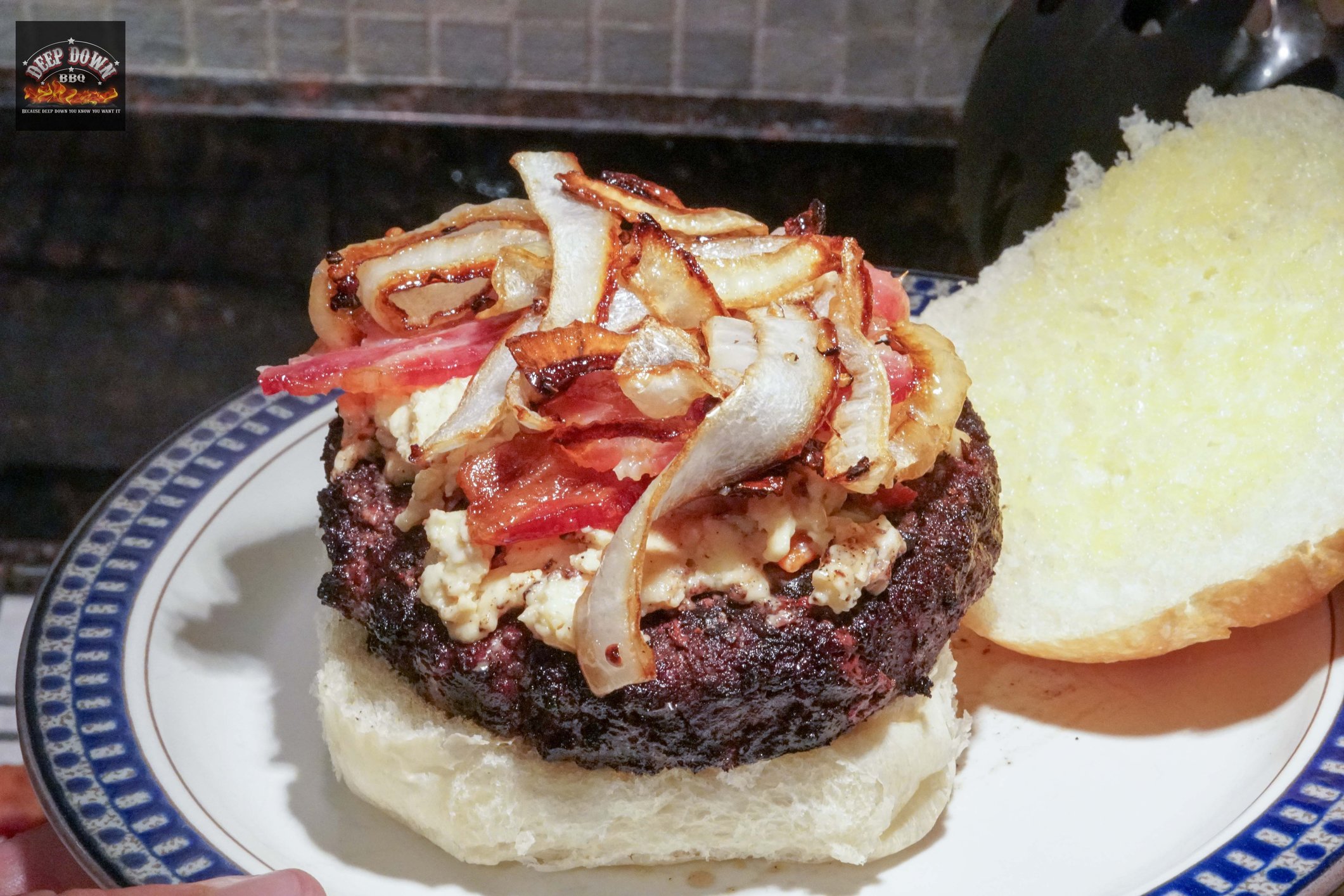 1 Large BGE & 1 Mini-Max BGE (Smokey & the Bandit) + 1 custom Challenger cart for their home. Kick Ash Basket & Igrill2, and cast iron inside for finishing reverse sears.