I found this recipe on food52.com and it was a real crowd pleaser. First time that I will be smoking them on the egg and really excite to do so since the egg makes everything taste better.
http://food52.com/recipes/21537-spicy-korean-style-gochujang-meatballs
Meatballs
3 green onions, very thinly sliced
2 garlic cloves, minced
1 egg, lightly beaten
1 pound ground beef (I used lean ground Angus)
1/2 cup panko breadcrumbs
2 tablespoons gochujang (Korean chili paste)
1 tablespoon minced fresh ginger
1 teaspoon kosher salt
1/2 teaspoon ground white pepper
2 tablespoons canola oil, for pan-frying
Glaze
1/3 cup apricot preserves
2 tablespoons gochujang (Korean chili paste)
1 1/2 tablespoons rice vinegar
1 tablespoon soy sauce
Garnishes: sliced green onion and toasted sesame seeds
Set the egg up for 350 degrees and indirect with apple chips. I made the meatballs a little bigger than the recipe suggests and that added about 15 minutes to the total cook time.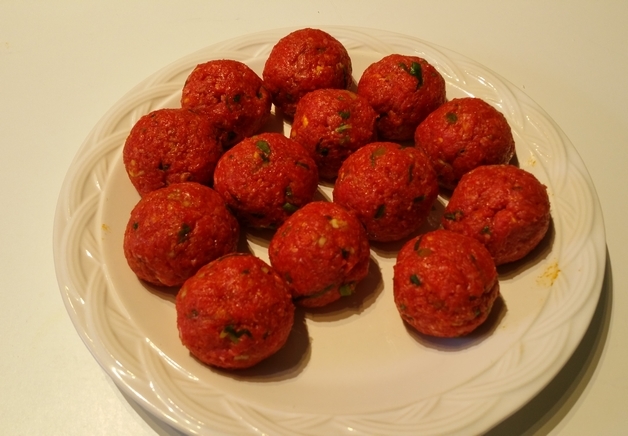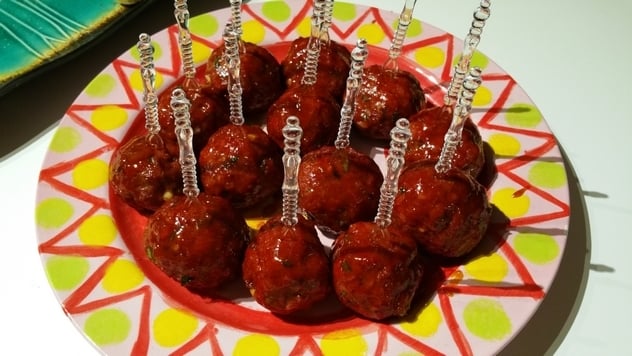 I didn't bother garnishing them this time. Delish!