Welcome to the EGGhead Forum - a great place to visit and packed with tips and EGGspert advice! You can also join the conversation and get more information and amazing kamado recipes by following Big Green Egg to Experience our World of Flavor™ at:
Want to see how the EGG is made?
Click to Watch
EGG'd Brulee
Creme Brulee is without a doubt one of my favorite desserts. I have always wondered if it could be done on an Egg, so this weekend I put the theory to the test. 
I started off scalding some heavy cream over medium heat, adding a halved and scraped vanilla bean and some of my favorite sweet bbq rub. Strained the cream mixture, whisked some egg yolks and sugar, tempered with the cream, then combined everything. 
The ramekins were filled and placed in a water bath inside a cake pan, placed into a 325F Large Egg & baked for approx 40 minutes. The creme was removed and refrigerated for approx 4 hours. 
I topped the creme with sugar and torched it until it was shatter like. The family really enjoyed this dessert with we will definitely do it again.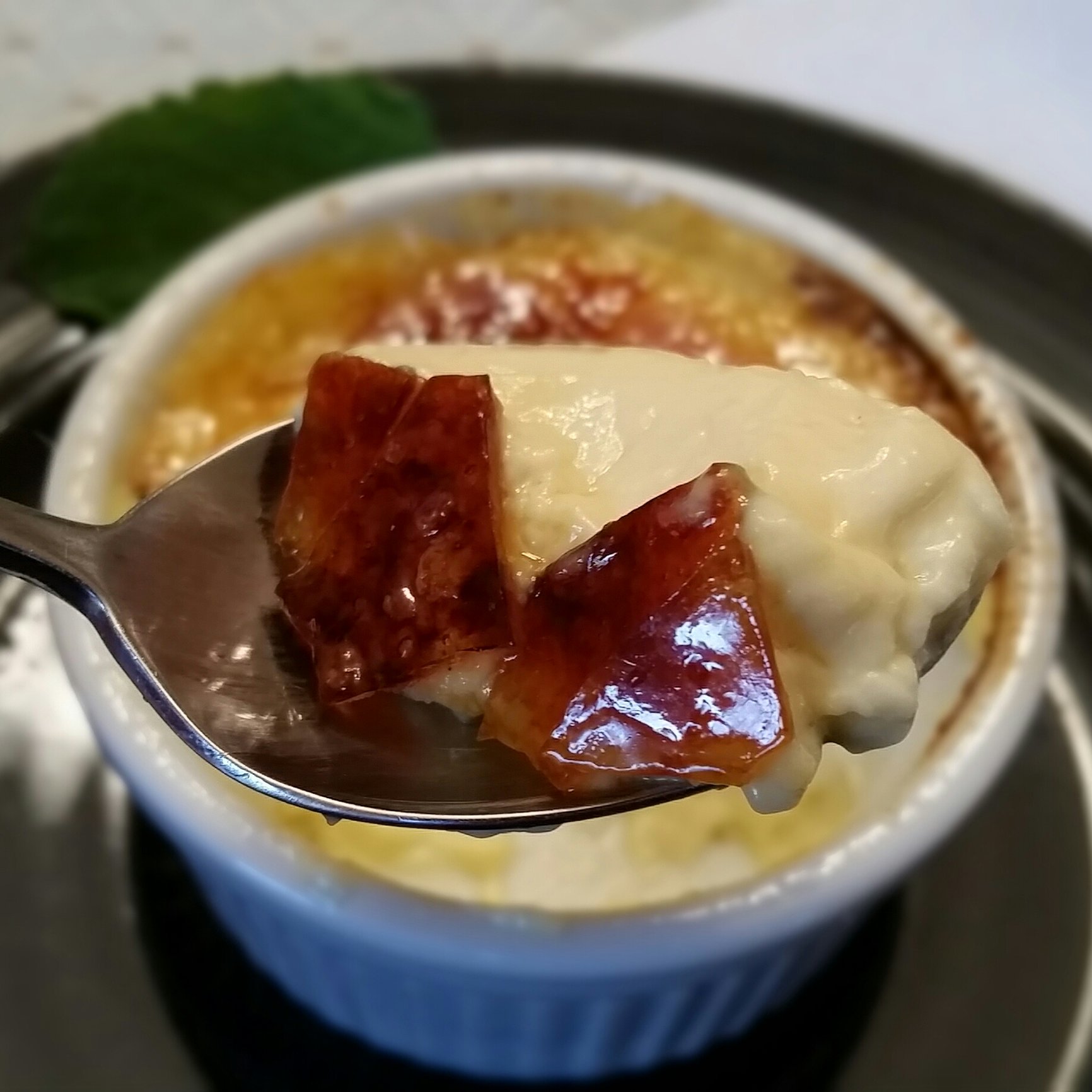 Comments