Welcome to the EGGhead Forum - a great place to visit and packed with tips and EGGspert advice! You can also join the conversation and get more information and amazing kamado recipes by following Big Green Egg to Experience our World of Flavor™ at:
Want to see how the EGG is made?
Click to Watch
Best boneless alternative to short ribs?
I'm thinking of going boneless this weekend for my traditional Super Bowl Kalbi cook. These are marinated cross-cut (flanken) short ribs.
While I prefer them with the bones, they often contain bone splinters due to the thin cuts required, and there's also a lot of waste from the daintier of my guests who try to eat them with utensils.
Yesterday I hit Whole Foods, Costco, and HEB to check out the alternatives. Whole Foods suggested "boneless chuck ribs" which they can cut into the 1/3" strips that I need. Costco had gigantic "rib roasts" that I would likely have to slice myself. HEB was just about useless, except they have the normal cross-cut ribs pretty cheap.
Couple pics of the traditional type from prior events: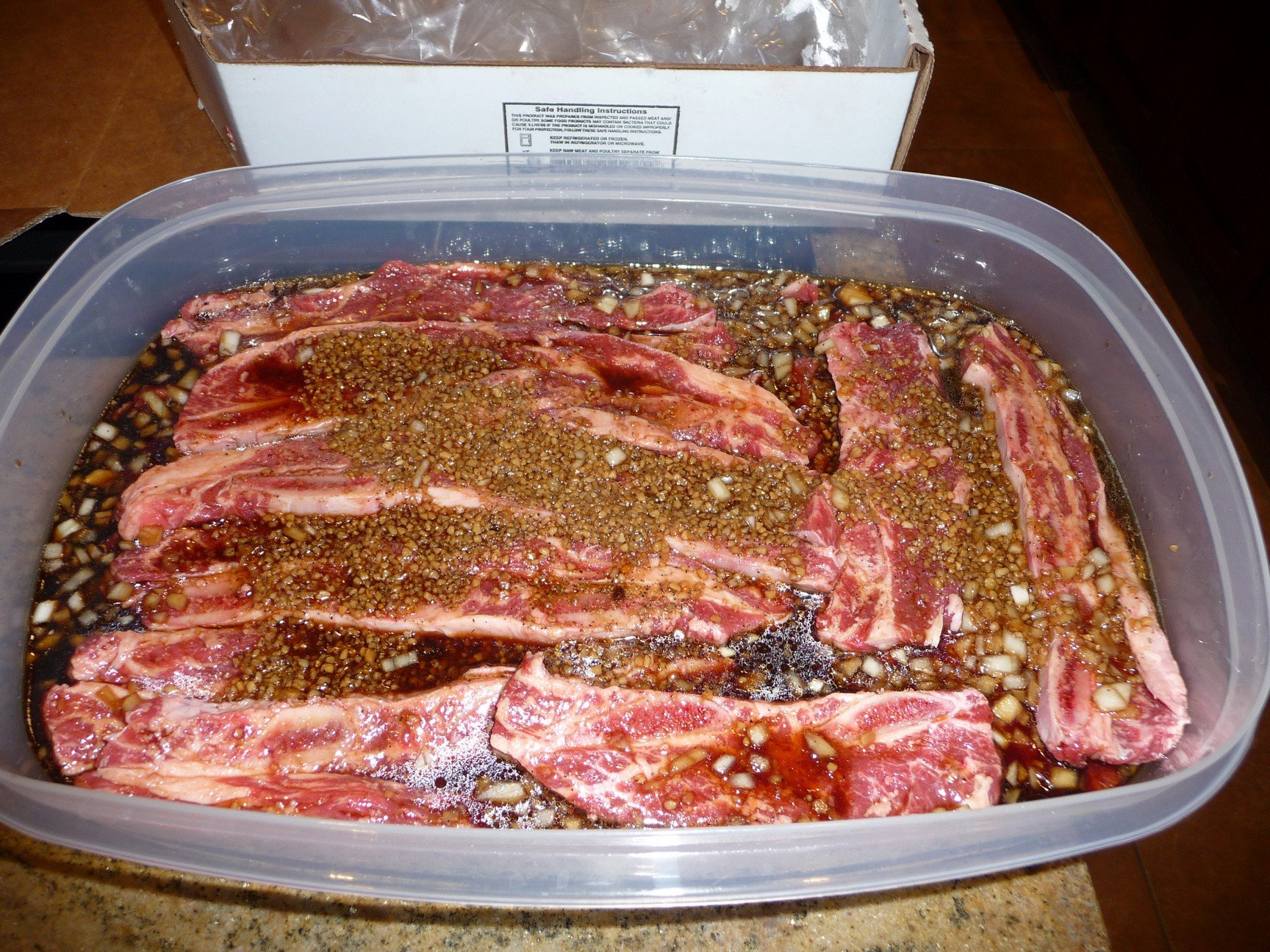 I'm looking for similar texture and tenderness, and little/no sinew. They'll be marinated for 24-36 hours, then seared. 
Appreciate any thoughts on these options, or others. Have to purchase today so I can get them marinating soon.
"your body is not a temple, it's an amusement park. Enjoy the ride." Anthony Bourdain, Kitchen Confidential
LBGE in SATX
Comments