Let's cut through the chase here. Deboned.
Already had roasted Hatch Chile's. Peeled and deseeded Chile's. First layer was Hatch Chile second layer was Monterrey Jack cheese and last layer was Hatch Chile.
Galantined. Set-up was indirect at 375℉
Pulled at 160℉ IT to allow for carry over cooking.
While it was cooking I prepared a mango salsa w/»»» 3 ripe mangos, 1 Vidalia onion, 2 cloves of garlic, 1 shallot, Cilantro, 1 tomato, 2 yellow bell peppers, 1 orange bell pepper, 1 red bell pepper, 2 jalapenos, 2 squeezed Key limes, 3 TBS agave, Kosher Salt and coarse black pepper to taste.
Plated.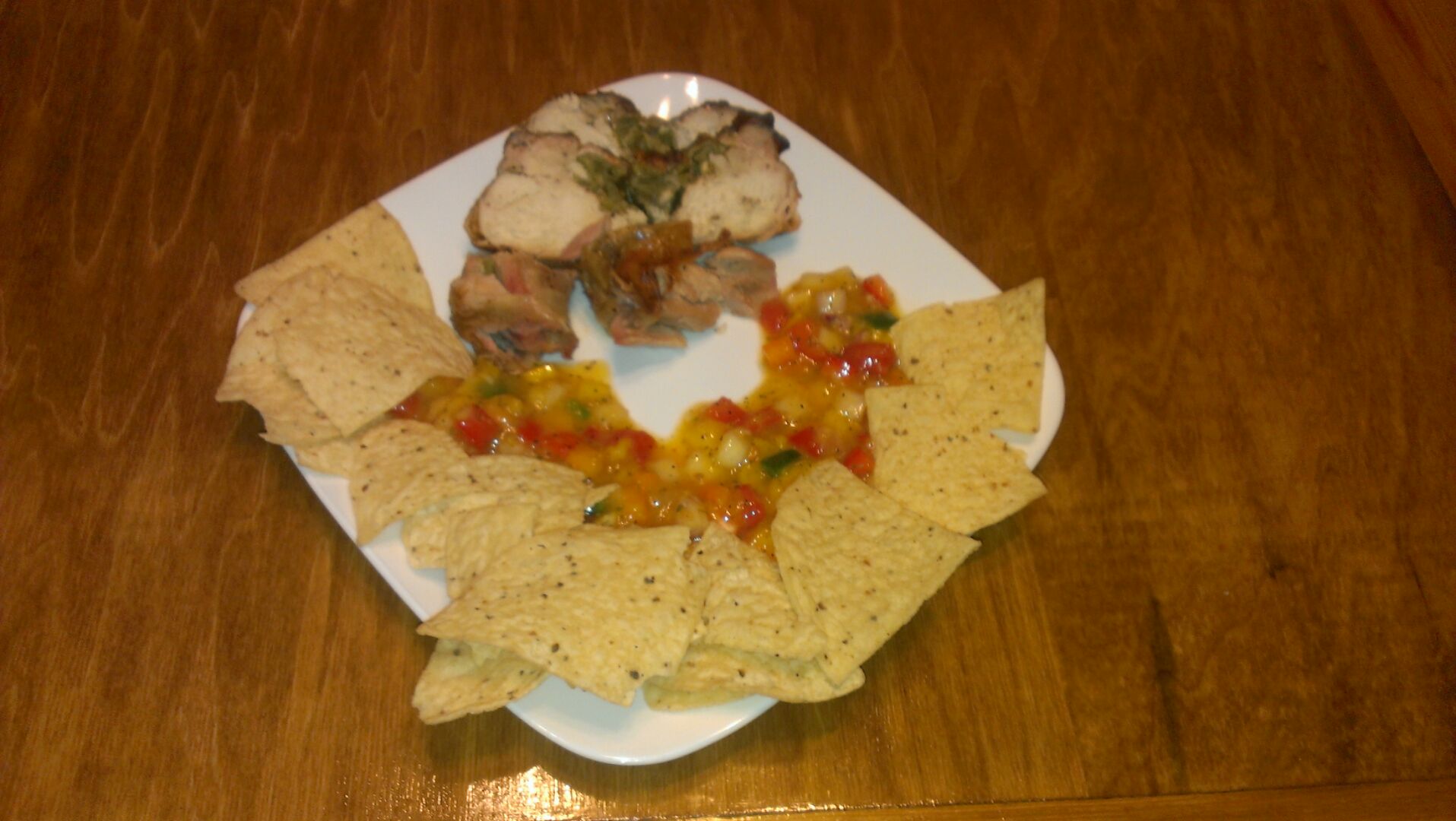 LBGE 2013 & MM 2014
Die Hard HUSKER & BRONCO FAN
Flying Low & Slow in "Da Burg" FL