I think every night would be a little excessive, but I would get much better ay my tying-
My 4th of 5th attempt at Chicken Ballotine. No two ever seem to be alike and none of them ever look like Pepin's do. But I think Pepin has about a 4,987 chicken head start over me.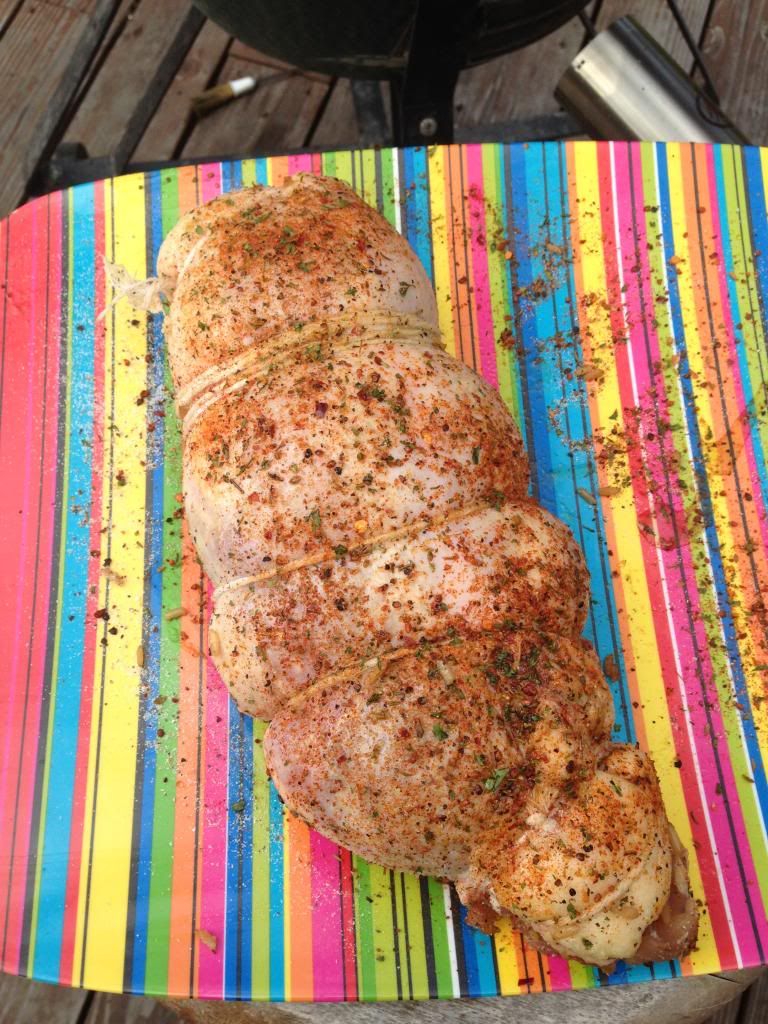 Whole chicken, stuffed with Zatarans and tied to the best of my ability-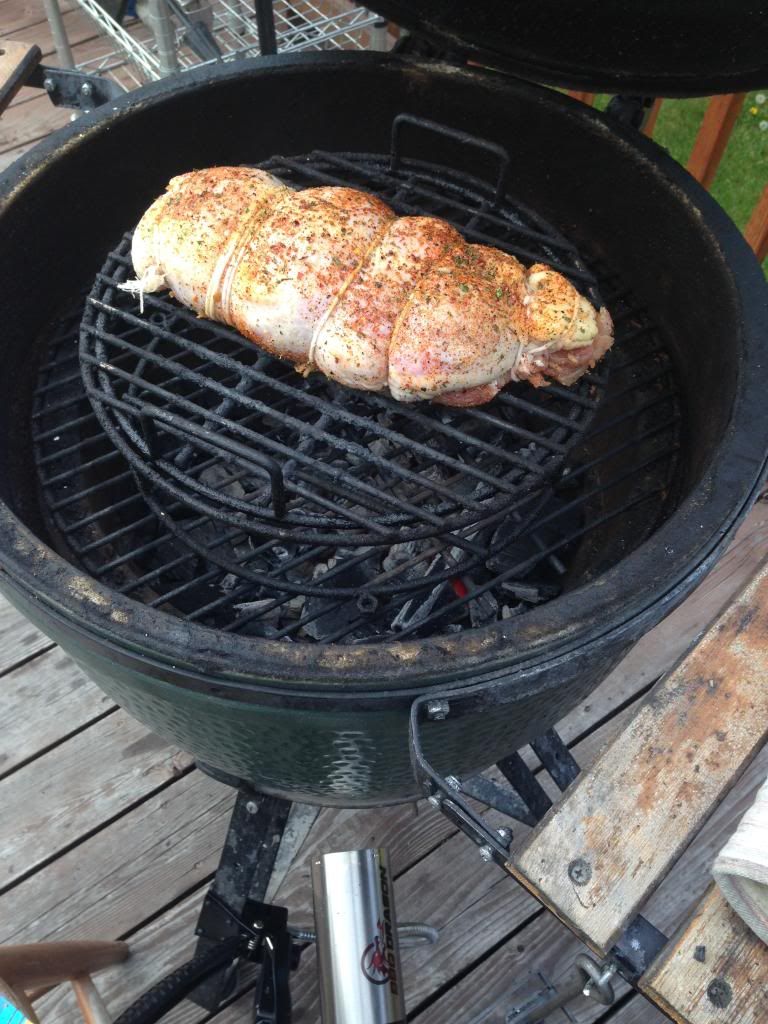 Raised direct with a few green sticks from the apple tree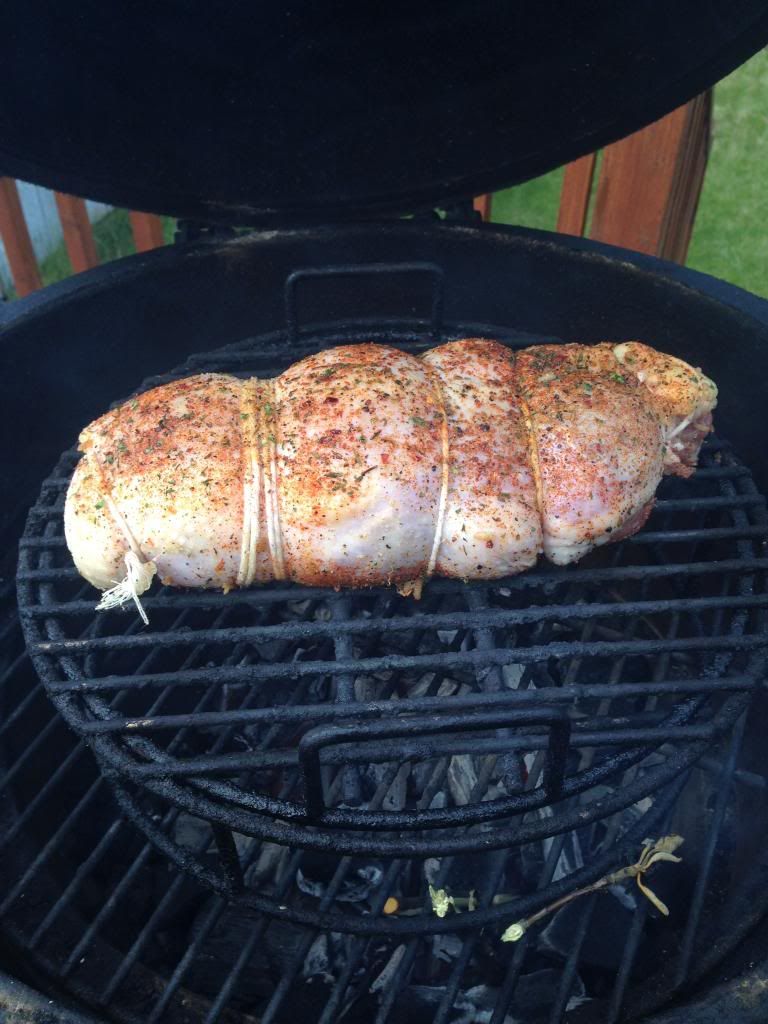 After about an hour at 315F I slipped the lid off of my dutch underneath with some taters. The chicken drippings and the taters played quite nicely together while I made an adult beverage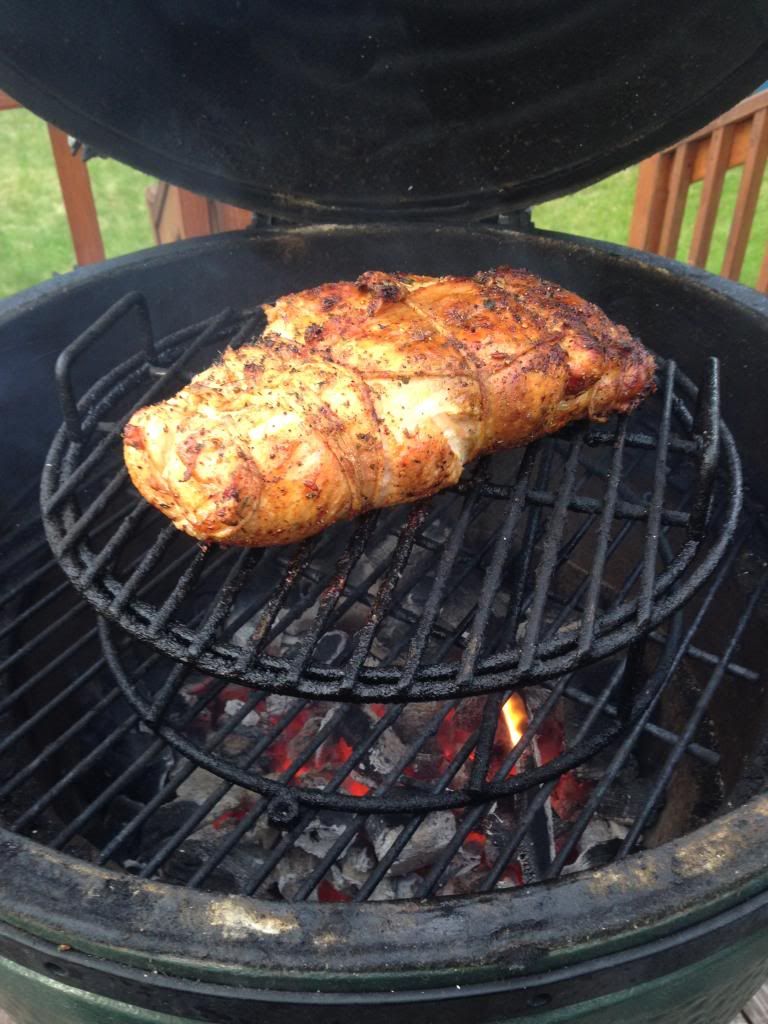 A flip for even browning (80 Min mark or so)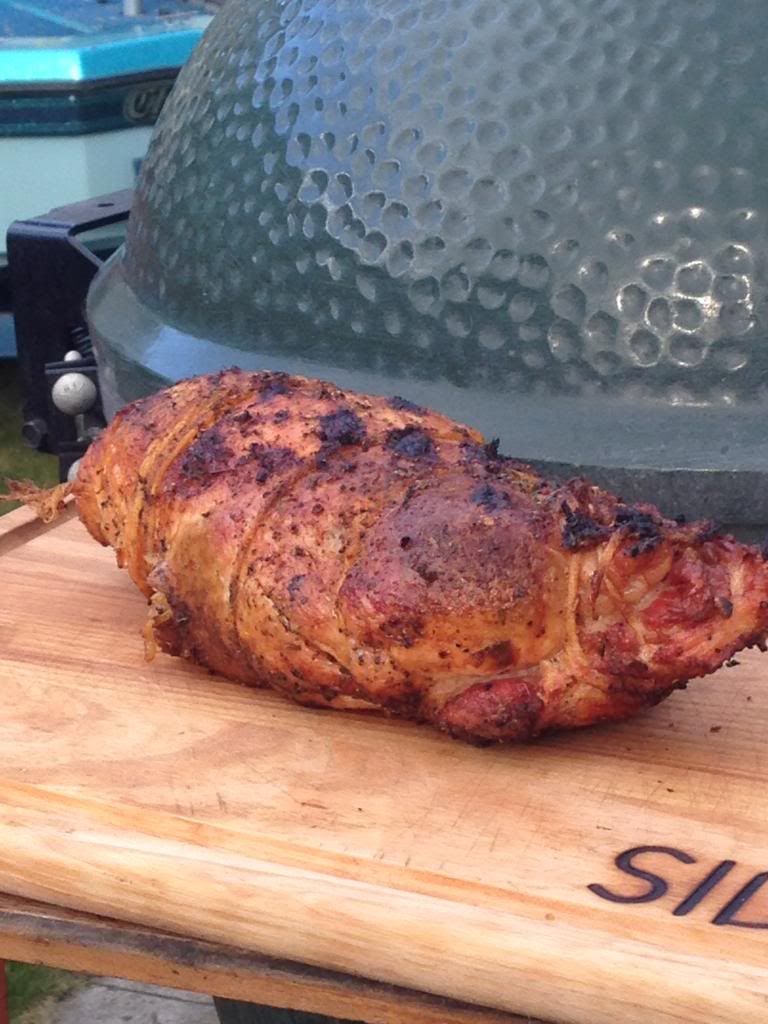 Read 195-199 on the thermapen so it was time to plate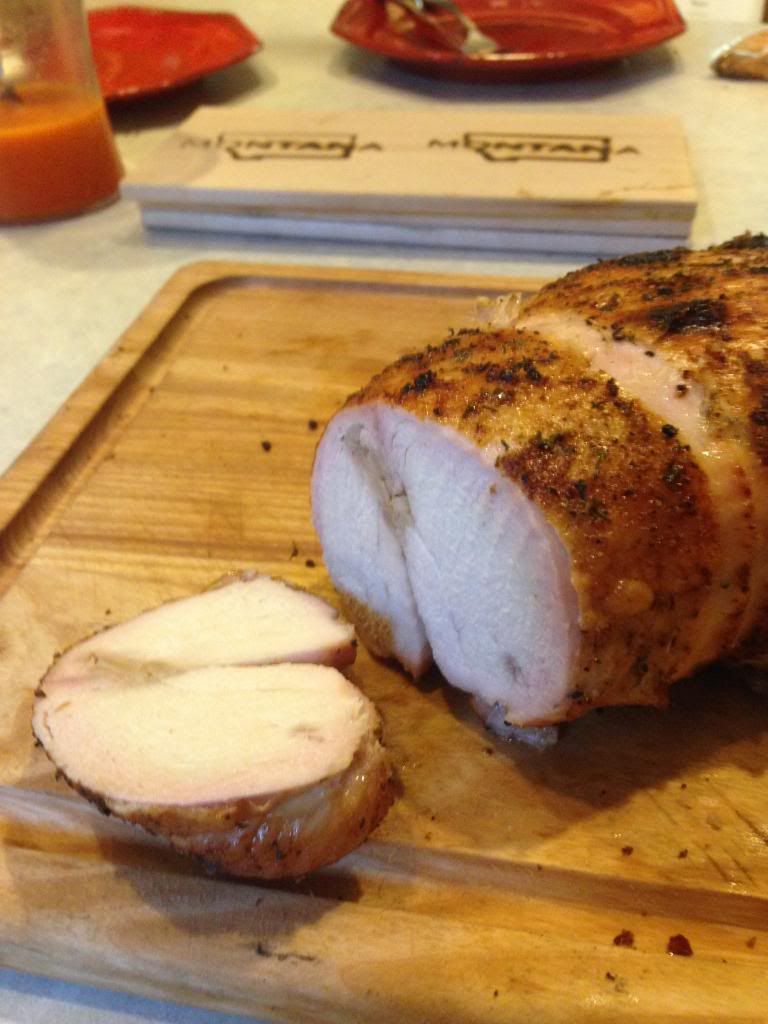 First slice-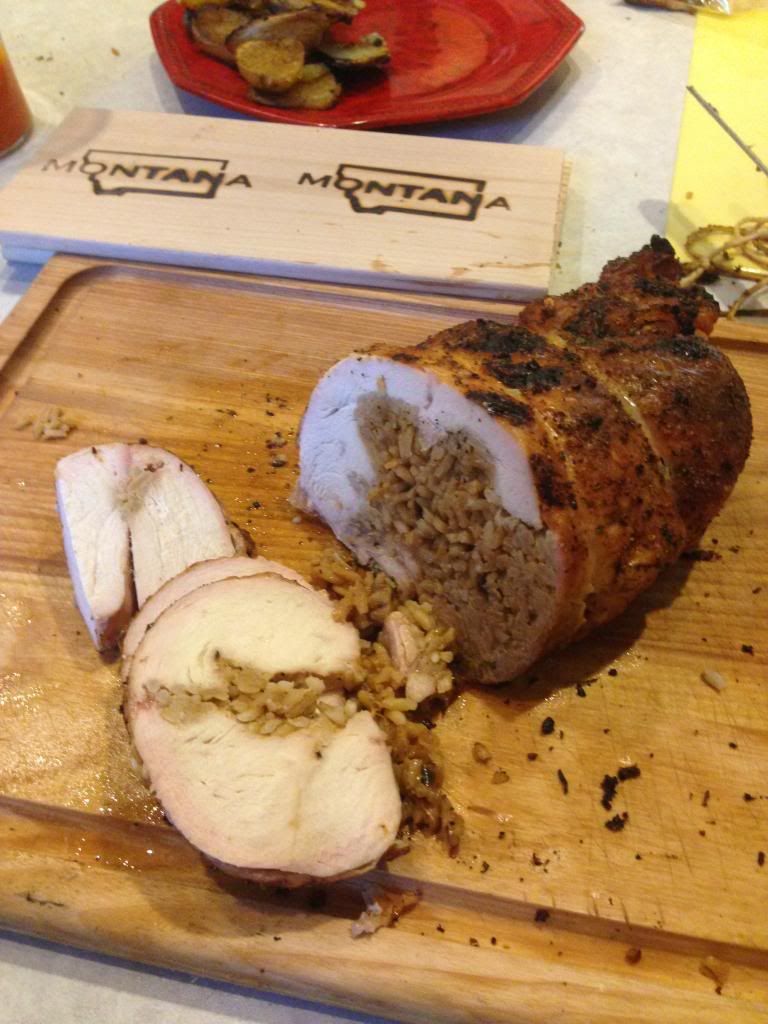 Then I hit the motherlode of rice-
I cannot wait to do my next one. Perhaps changing the stuffing up more to resemble a stuffed paella with shrimps, trinity, & some chilies.
Should make a nice sandwich for lunch-