My wife loves fish and unfortunately for her, I don't. However, for Mother's Day, I decided to make some for her for dinner. I bought some great pieces of Grouper from our local seafood place. They fly it in fresh every day and is as good as we can get here in Chicago.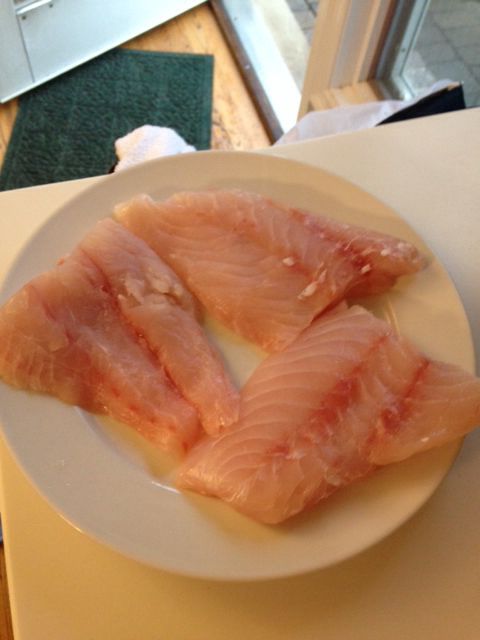 I coated it heavily weigh the new Dizzy Pig Bayou-ish and then a few shakes of DP Swamp Benom to add a little bit of extra heat. This was my first time using the new Bayou-ish and it is outstanding. Love that the salt level is pretty low and not overpowering like so many other Cajun spices you buy in the store. Highly recommend!!
I heated up my Large to around 500 and put my Lodge skillet in there to heat for about 30 minutes with a some canola oil. After it was heated, I added a little bit of butter. After it melted, I put in the fish.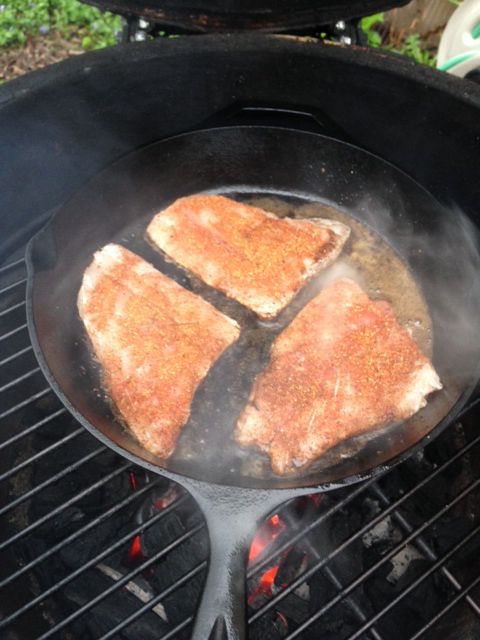 After about 3 minutes of cooking I flipped the fish and cooked for another 2-3 minutes before I took it off.
It smelled so good coming off of the Egg. I served it up with some Brown Rice and Sautéed Spinach.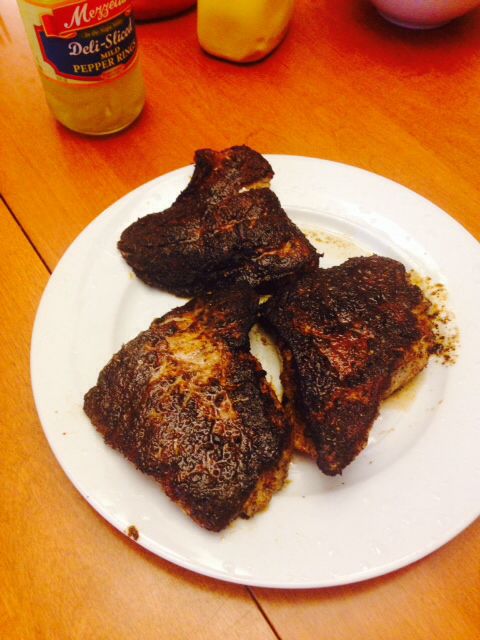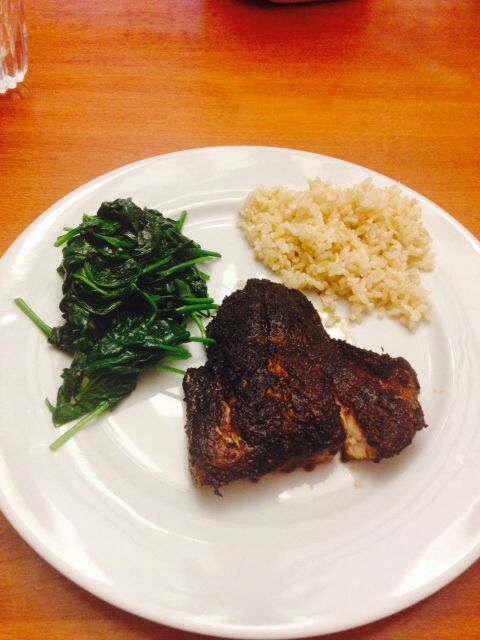 I really enjoyed this and could be a good start for me to start eating more fish. More importantly, my wife loved it and said, "This is as good or better than I can get in a restaurant down South". Made me very proud and happy and it was such an easy cook.