I have made this once before and it was fantastic both times!
I am not a fan of frying on the egg because I am afraid things will blow up so I dusted off the side burner of my gasser and used CI.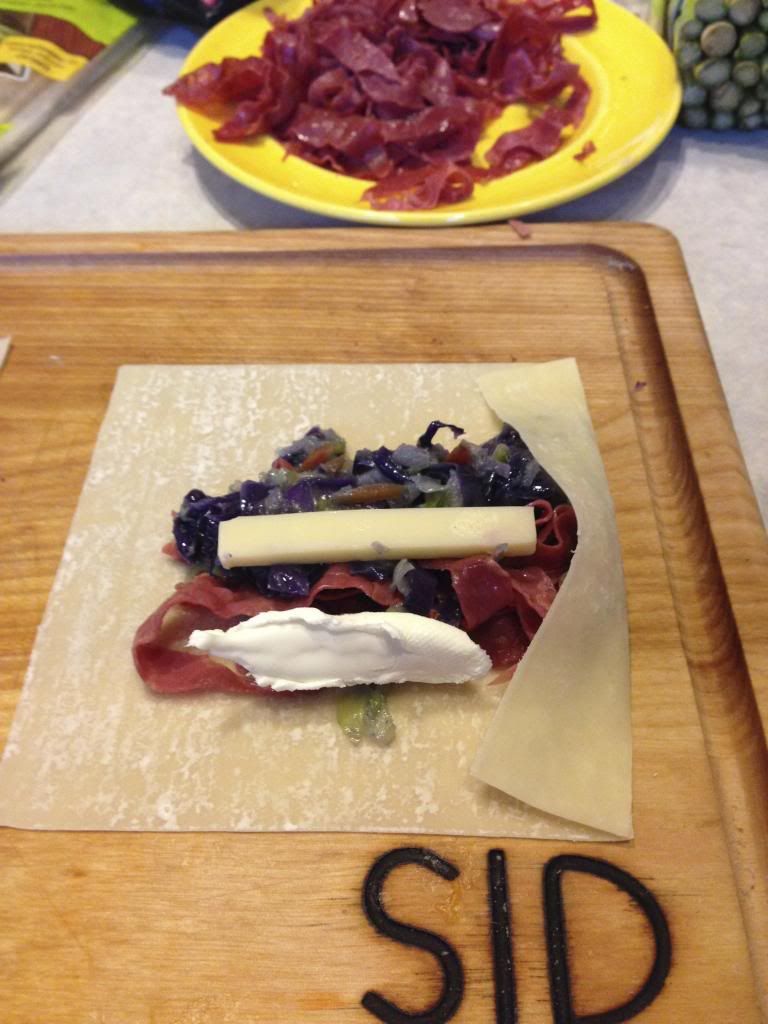 Started by slowly sauté red cabbage and cole slaw mix without the dressing in duck fat with some salt. Then crisped up sliced corned beef in a pan before I cut it into ribbons
Placed them atop an egg roll wrapper with a sliver of swiss and a finger of cream cheese
And rolled into an egg roll sealing with water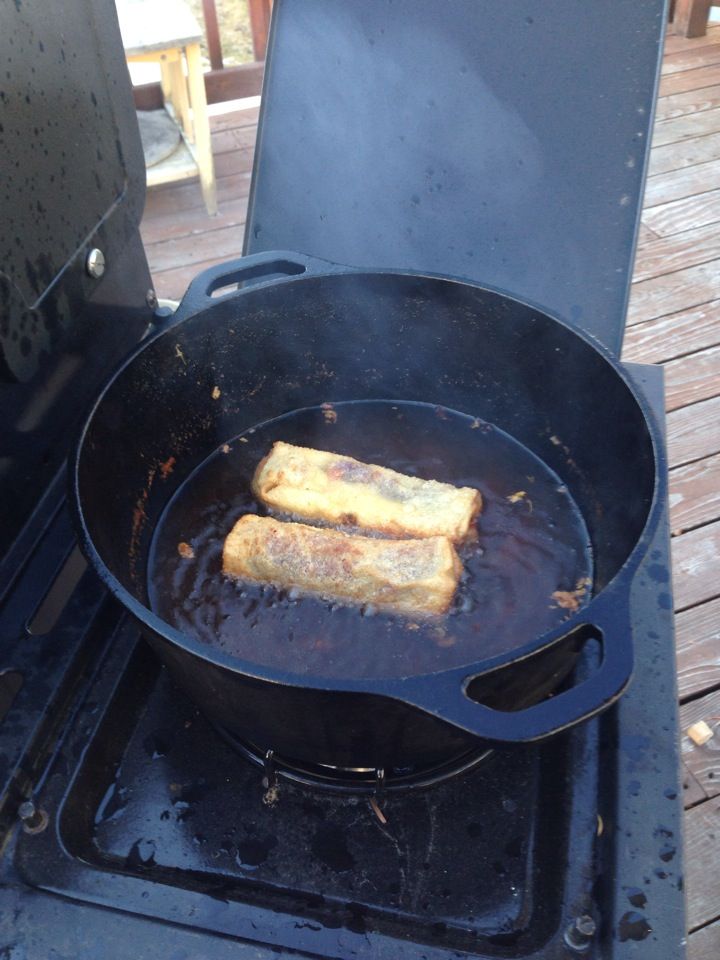 Heated duck fat to about 325F and got the egg rolls crispy. I finished cooking them thru on the small where they kept warm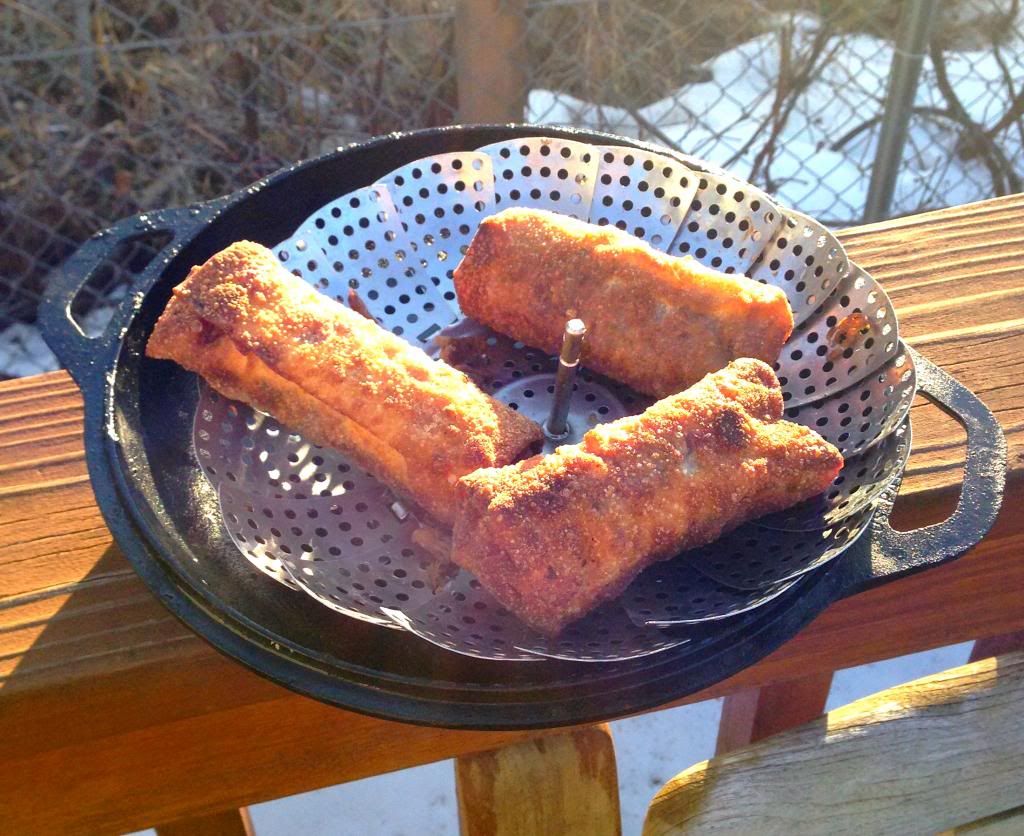 Draining in the sunshine-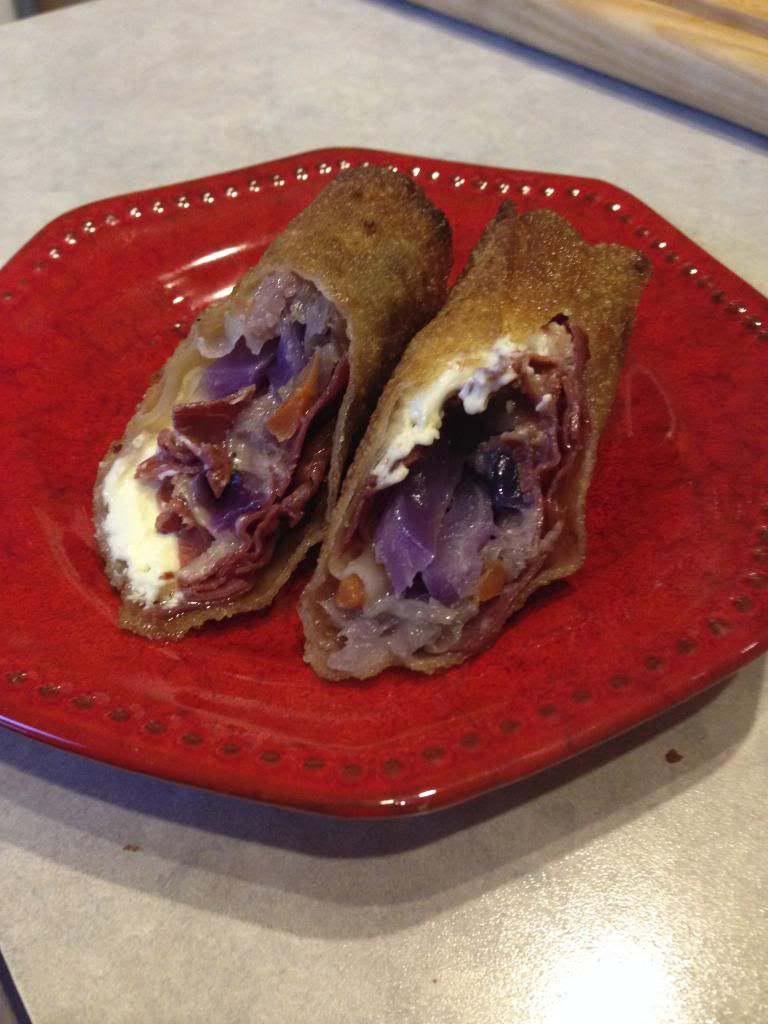 Turned out amazing! The duck fat did wonders for the cabbage. Perhaps a little over the top for the frying but if it is just sitting there, may as well use it!
I did duck confit egg rolls too but that is another conversation all together-