We had a 6 oz. lobster tail and a chunk of pork loin that really needed to be used up. What does a guy do with that combination?
Easy.... make lobster cargot from the tail. Take two escargot dishes and fill the wells about half way with garlic butter. Cut the lobster tail into 12 pieces and place them in the dish and then cover with havarti cheese. Throw them on the egg indirect at 400* for 20 minutes and serve with some crusty bread for mopping up the butter.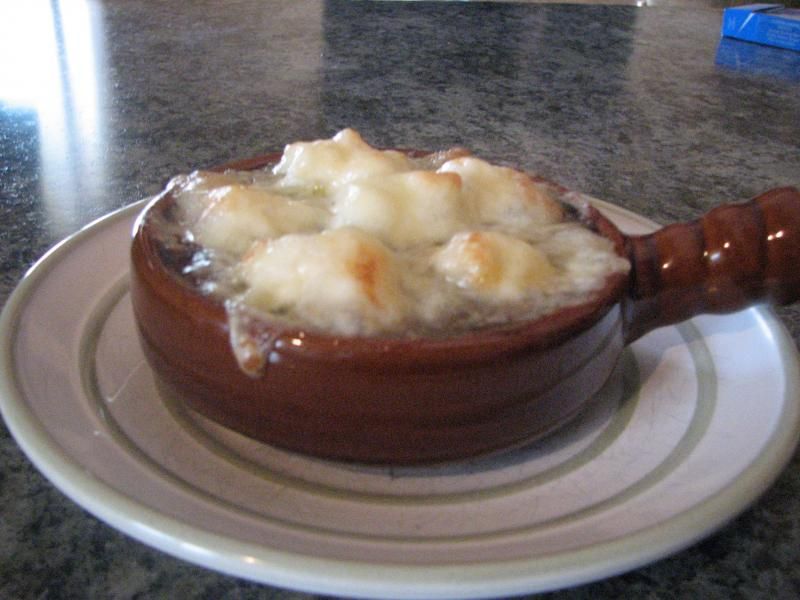 Next we took the pork loin and put an Italian twist on it by stuffing it with capicola, provalone, portabella mushrooms, sun dried romas, garlic and spinach. The meat was seasoned with Dizzy Pig Mediterranean-ish rub. On to the egg at 350* indirect until it reached 138* internal. Rested for about 15 minutes, sliced and served with some Crash Hot Potatoes and asparagus.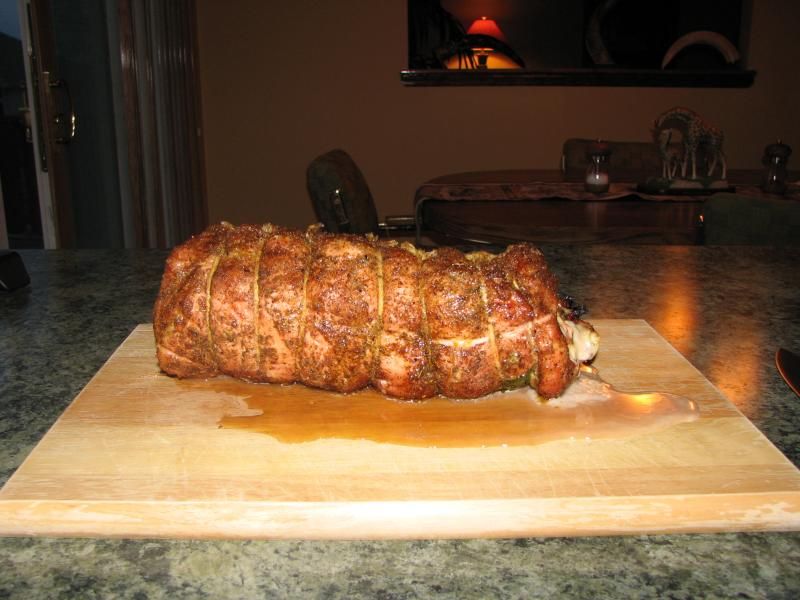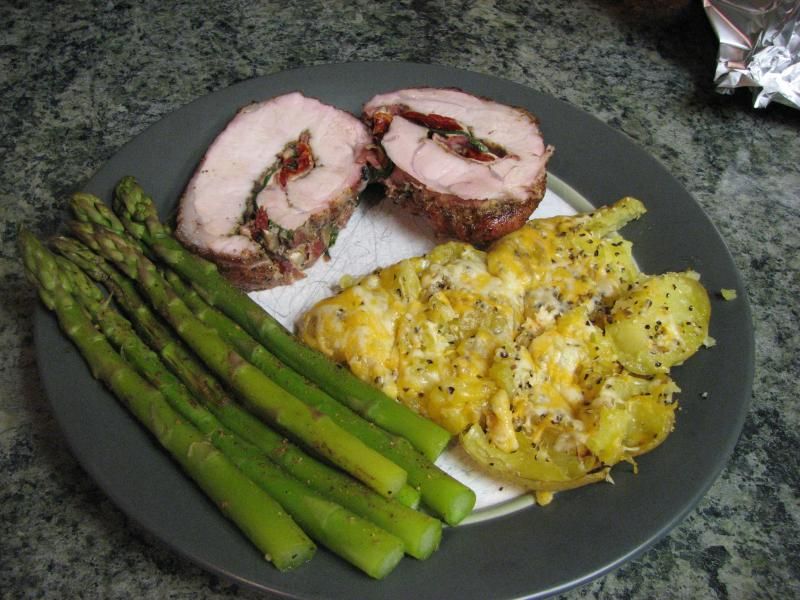 Mike