Started with the Herb Brine from Rhulmans book "Charcuterie" for my boneless Turkey Breasts. I followed his suggested brine time and his suggested rest time for the turkey, then tied them up for even cooking.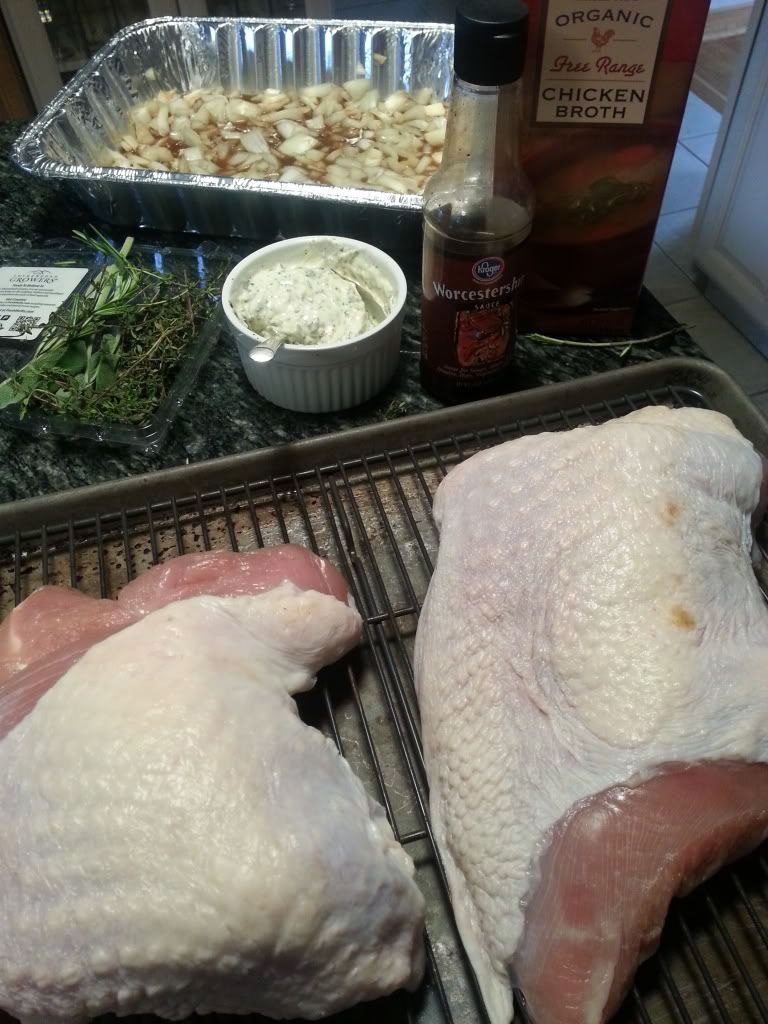 Made a soft Herb Butter with Thyme/Rosemary and slathered both breasts with it. Really Motorboat dem breasts, on both the skin and under the skin. Got the egg going at around 270ish dome, and slowly roasted indirect with some fruit wood until turkey reached 170 internal temp. I was going for Turkey Sammichs with a Dip (think french dip) so filled the tin pain underneath with Onions, Chicken Broth, Worcestershire and all the captured juices from the Turkey & Butter as it roasted. My whole "dip" idea didnt work great as the liquid reduced too quickly - so it turned into a flavor packed sammich spread. I should have added more liquid as it cooked but I was running around the house - next time!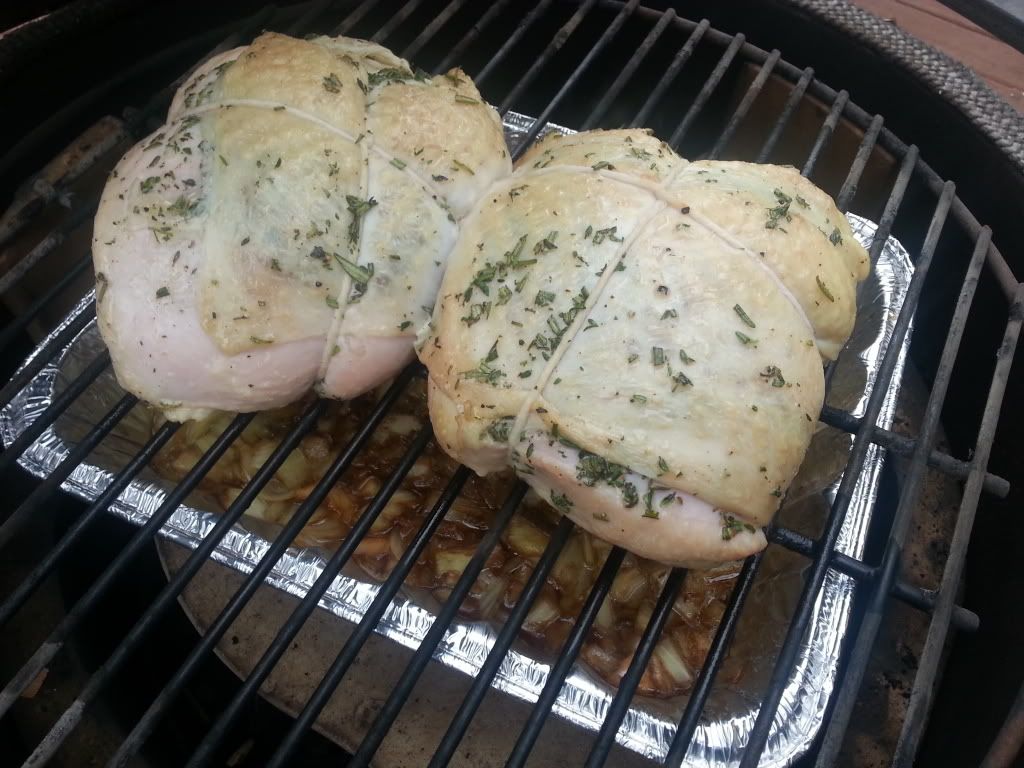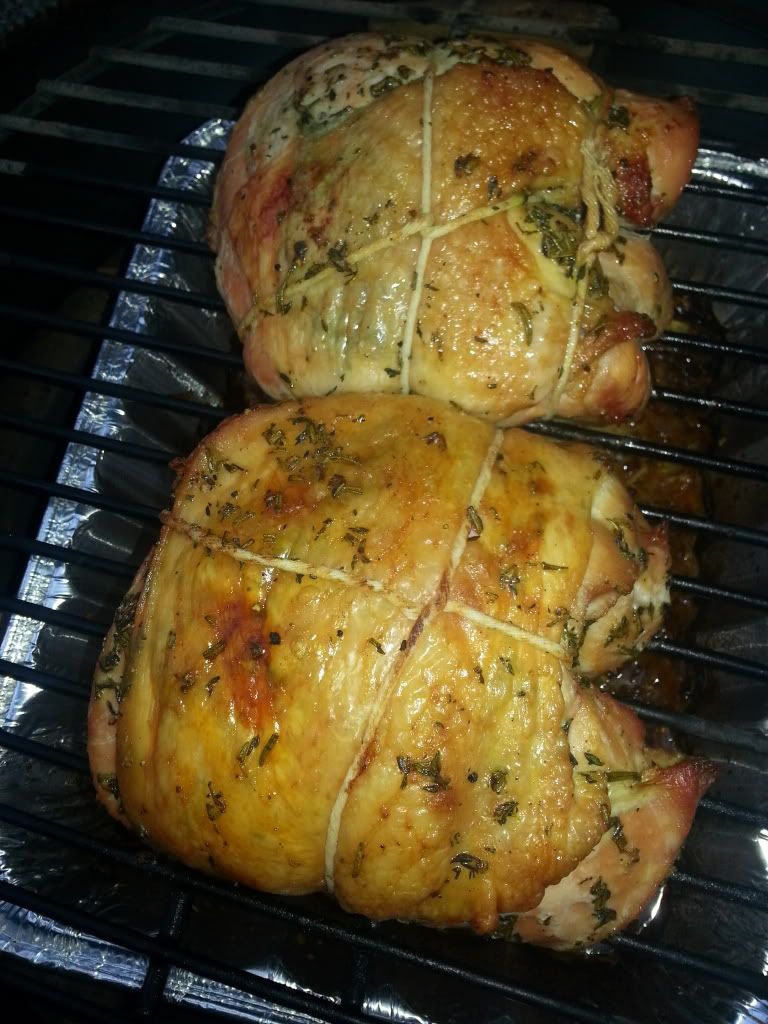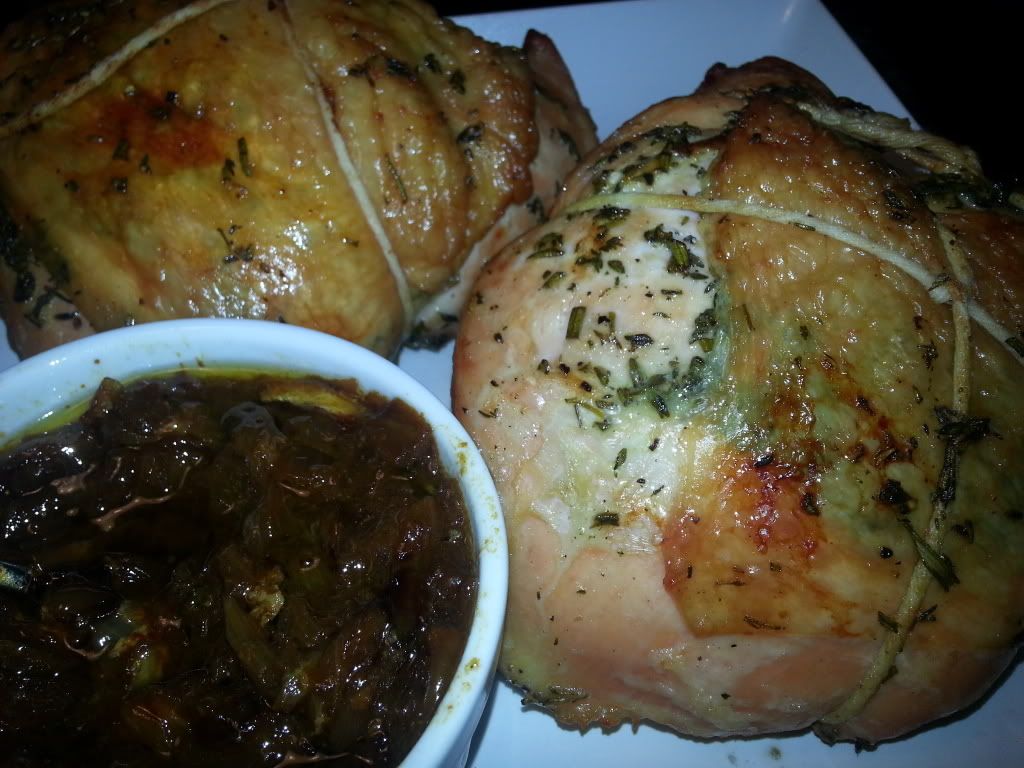 Took some of the remaining herb butter and put it on some Ciabatta bread along with a big slice of Gruyere. Toasted until Gruyere melted and pull for assembly. Sliced my turkey and piled on high - soooooo juicy and tasty - what a delicious sammich!