A friend of mine had surgery yesterday and her boyfriend (who is one of my best friends) could burn water when he attempts to cook. So the wife volunteered me that there will be piping hot food for her when she gets home from the hospital. I had left over Spatchcock chicken from Monday so chicken and dumplings it was.
Sorry about measurements I have never been well in that department. I parted out my chicken and removed all the skin. I used the skin as a substitute for EVOO when I was sautéing up diced onion, Garlic and a little rosemary, after I they started to glaze some I added a tab of butter and then flour to create a roux. Slowly added some heavy whipping cream, and then proceed to add chicken broth, about 5 cans. Added diced carrots and peas (hate celery, but added celery salt).
Cooked for almost 3.5 hours at 350 indirect. I had a can of buttermilk biscuits so I used that as my dumplings because I was in a hurry (next time I will go homemade). Cooked another 30min and loaded up the car and drove the mile to there house.
Was a fantastic comfort food and my friend was super excited (might of been the pain meds talking). Also I did remove the chicken skin out of the pot.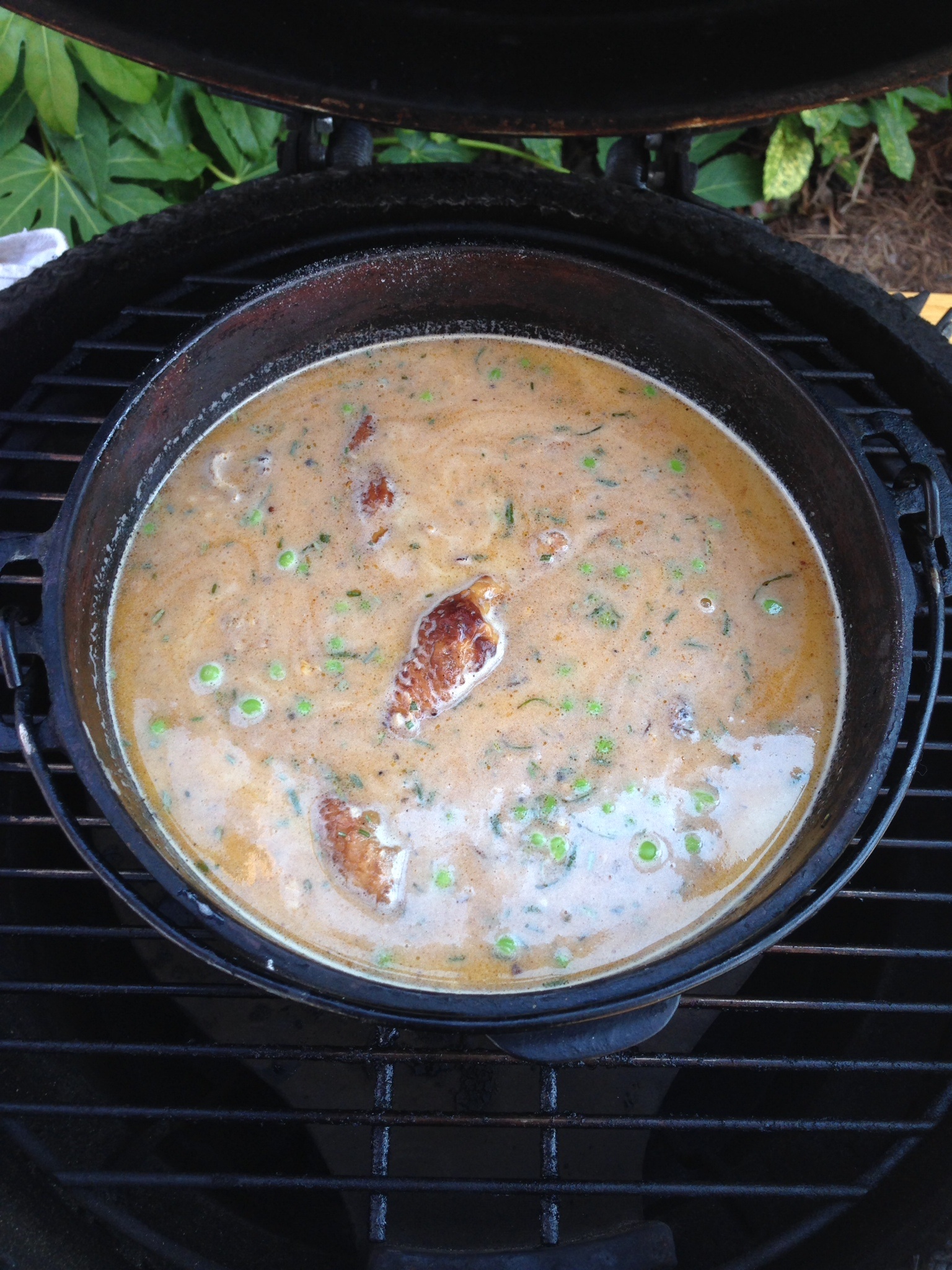 "Hold my beer and watch this S##T!"
LARGE BGE DALLAS TX.