I have been BGE fan since living in ATL when a great friend introduced me and I have been dying to get one since. Wife got me XL BGE for birthday and just had to build a table. Took me about 4 weekends (still have to golf right?). Not nearly as exciting or sophisticated as many I have seen on this site, but I am very proud none the less. I put a dark espresso stain and 5 coats of lacquer on it. I am hooked and enjoy all I have learned from these forums.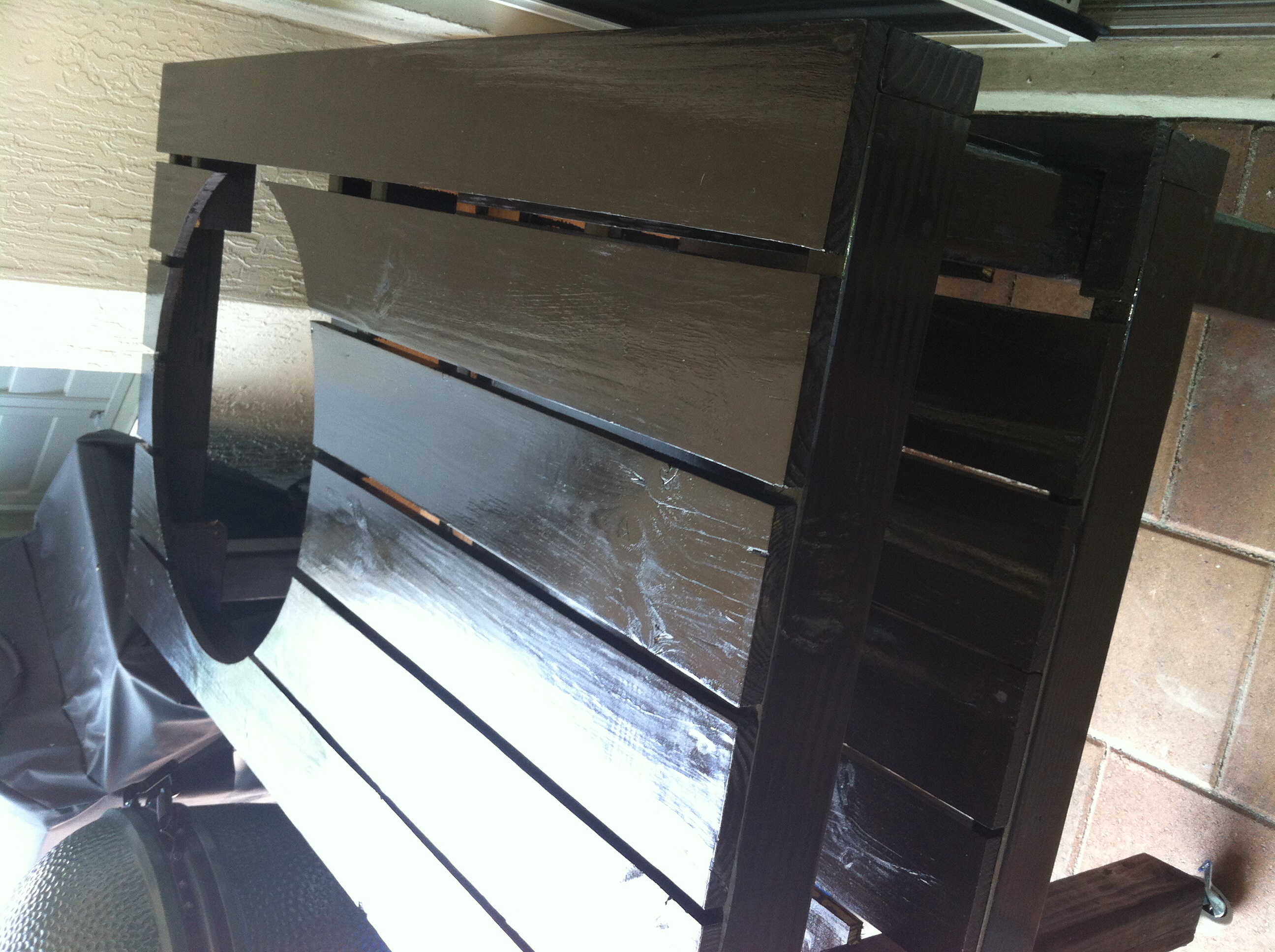 XL BGE, BGE MINI MAX
GREAT WIFE, 2 GORGEOUS KIDS, & NO FREE TIME.....