This was my first time getting the egg to max temp, and it was a success. Bought a 2 lb massive cowboy ribeye.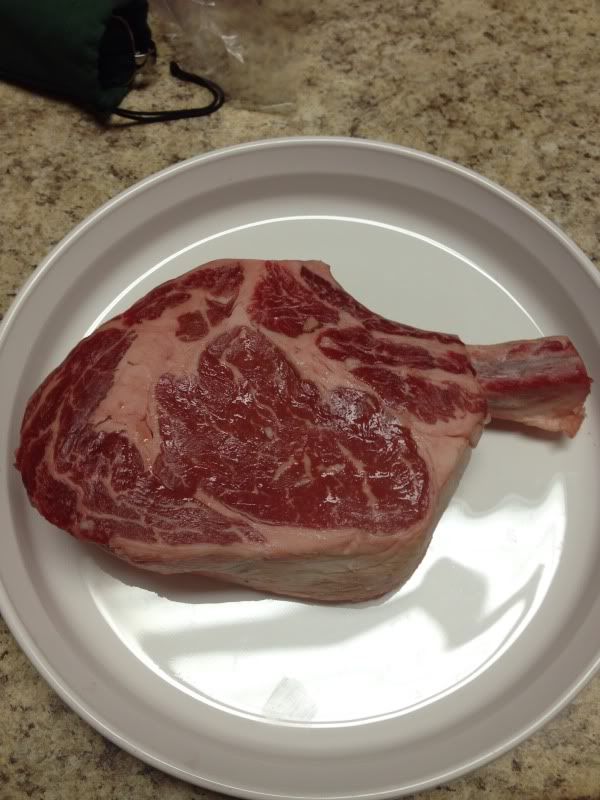 rubbed it with olive oil, freshly ground black pepper and seasalt.
did the reverse sear method. I underestimated how long it would take to get up to 120*. removed the platesetter, opened the vents up and got it up to way past 700*. Did 45 seconds, rotated 90 degrees, then flipped and did the same. Results were a perfect medium rare plus.