Been a busy day. Got up early and met #1 son and grandson in Temple and drove over to the meat market in Westphalia to pick up or part of the calf.
Thanks to Kelley and Bruce we had enough coolers to transport the meat to Dallas. Egg people are so generous.
Most of the meat will stay in the freezer in Dallas (another good excuse to go up and see the grandkids)
We brought about 30 pounds home and we cooked a t-bone steak on the mini tonight. Very little seasoning, just S&P with little garlic powder. Very clean flavor and very tasty.
While at the market ran into a rancher that raises heirloom pigs. He was a hoot, said he didn't eat pork just beef, but he loves to raise pigs...go figure
Letting the alt do its magic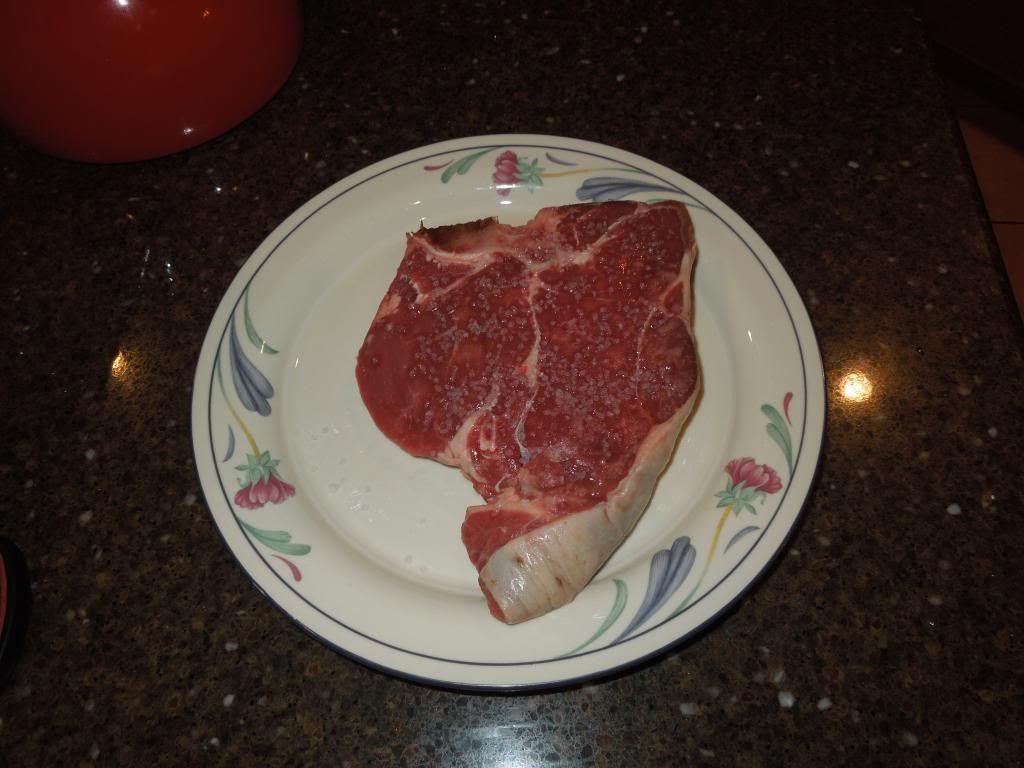 a mini cook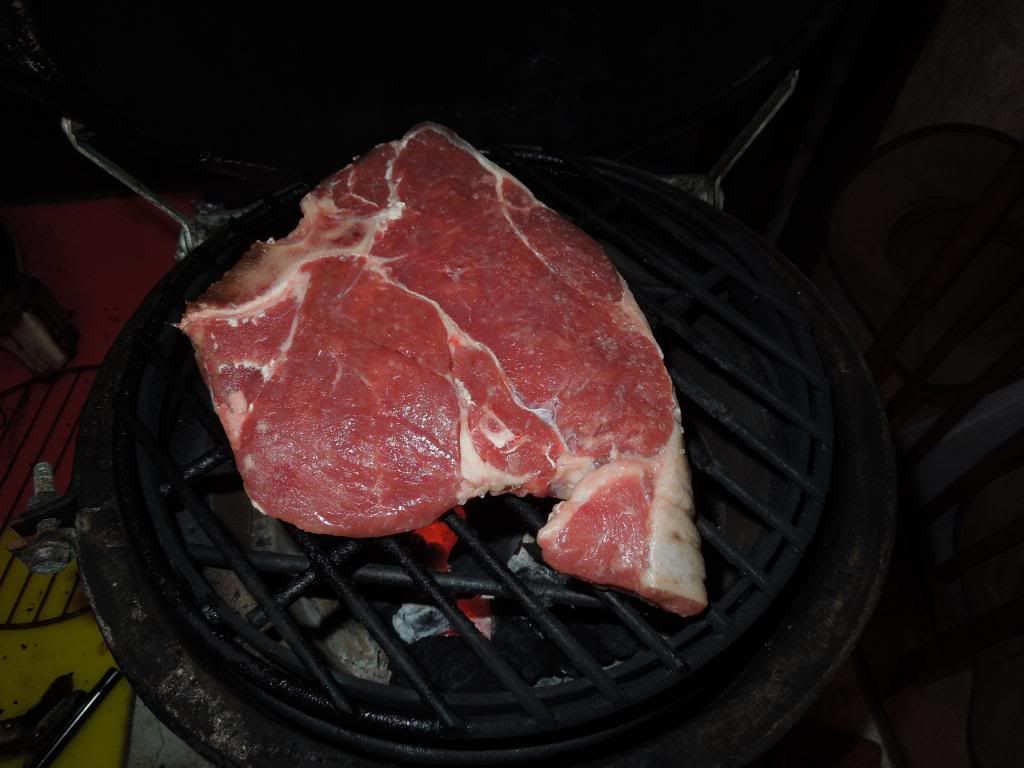 the tenderloin piggy backing while strip catches up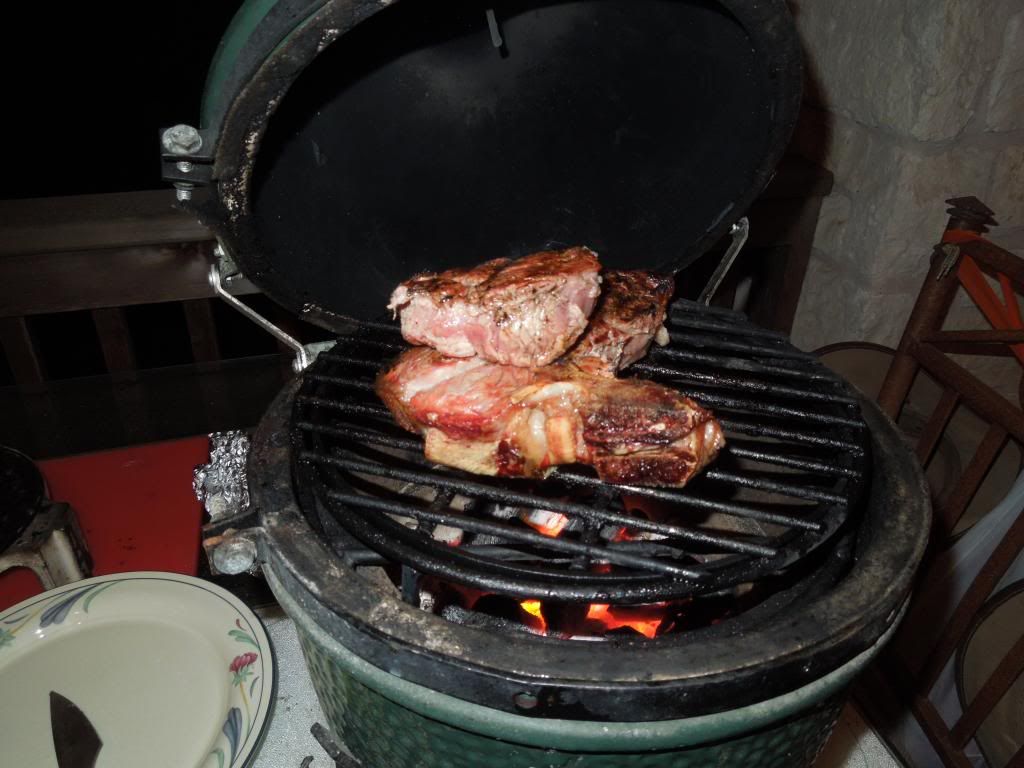 served with leftover pinto beans