We were at the Williams Sonoma outlet and they had half off bottles of Masala sauce so we decided to give it a try.
Cut up chicken breasts and put them on fire wire to grill. Cooked direct at 400 - 450*. Since the chicken will simmer in the sauce, the goal was to brown for flavor. I thermapened a few pieces and took them off when the hottest was just over 160*. The coolest was was in the mid 140's.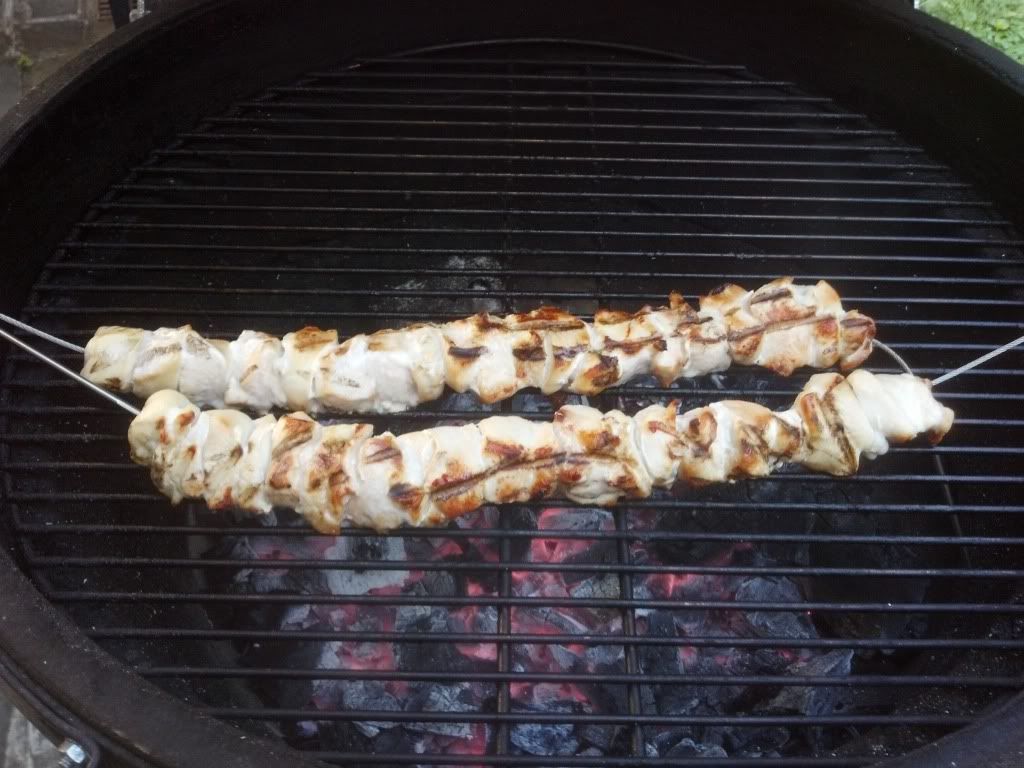 I shut down the egg and brought them inside. Removed them from the fire wire and cut them into bite size pieces. Placed them in pot with the suace and back on the egg to simmer for 15 minutes.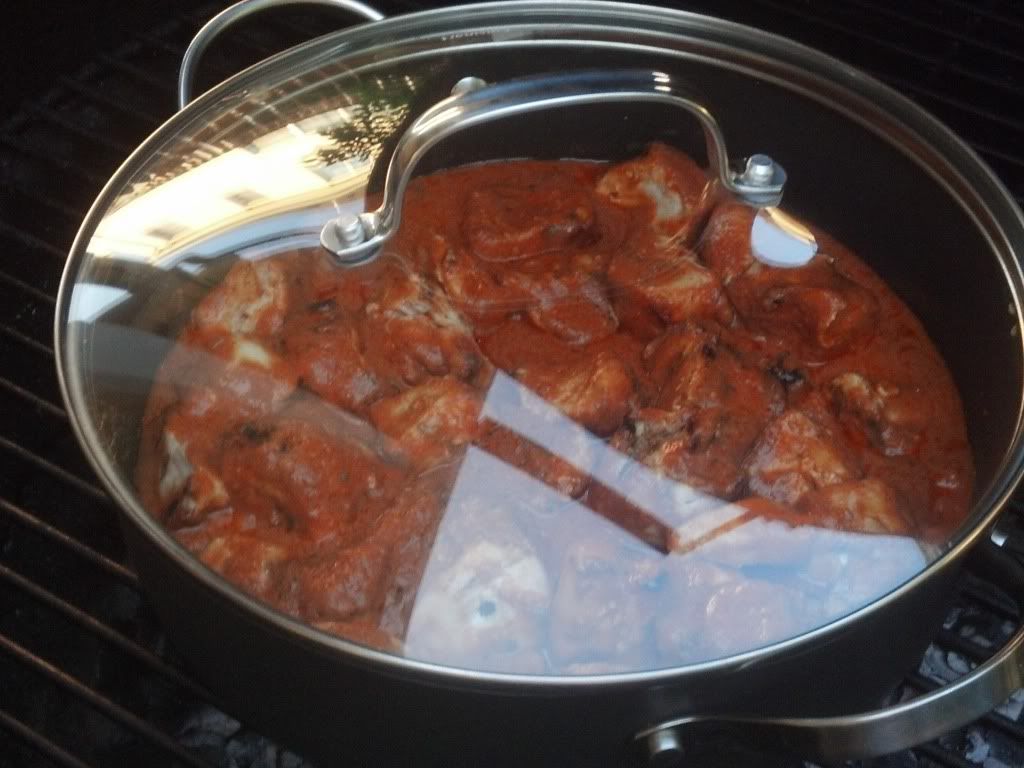 Served over rice. It was pretty good. I think next time I'd add some peas, cooked spinach, or squash to it. I may look for real recipes to make the sauce but we have one more jar to use.
Cooking on an XL and Medium in Bethesda, MD.