Last night we took some of the leftover spatchcock chicken from Sunday and made some enchiladas.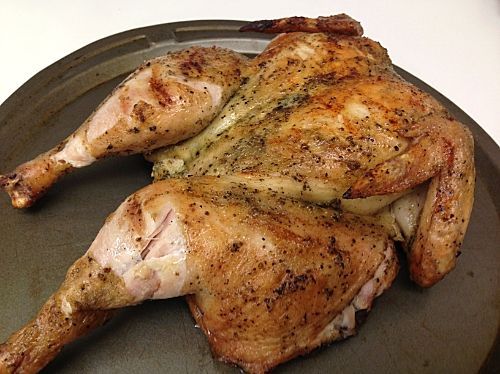 Rolled up some corn tortillas with the chicken, onions and Monterrey Jack cheese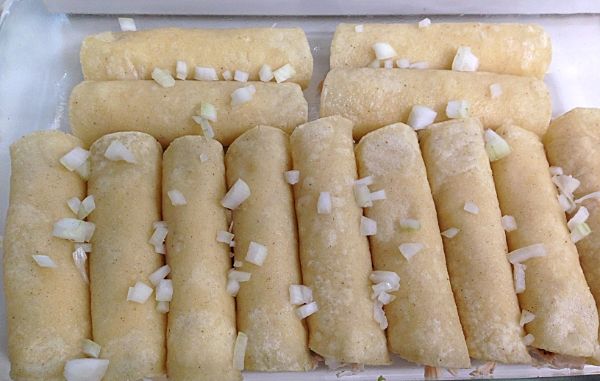 Topped with a sauce and more cheese and then tossed it on the Egg indirect at 375F
30 minutes later and it was done...sort of. I like my cheese a bit more browned, so we popped it under the broiler for a few minutes, then topped it with some green onions.
Ate it with a simple salad and some Briana's Chipotle Cheddar salad dressing (good stuff, nice bit of heat)
Pretty darn tasty meal and a great way to use leftover chicken, just wish I had left the seeds and veins in the jalapenos that I chopped up for the sauce. So good I went back for one more.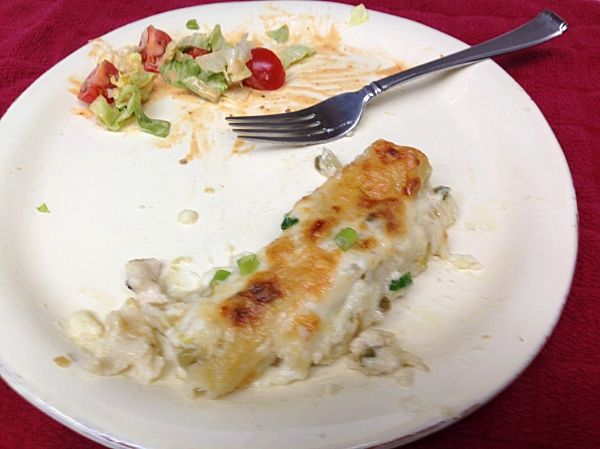 Rowlett, Texas
Griffin's Grub or you can find me on Facebook
The Supreme Potentate, Sovereign Commander and Sultan of Wings