Man last night the eggs knocked it out of the park. It was a wild ride though. My wife is on bed rest and her parents were coming over to get our little one for me. I decided it'd be a good idea to cook for them sense I already had steak laid out for us.
Went and bought two more strips. I cut up the veggies and seasoned them, put in fridge and made a hashbrown caserole. During the middle of all this my little one needed a bath. Terrible time for that. Had like twenty things going and two eggs burning out of control!
Steaks were amazing. Parents showed up right before it was tabel'd. Only got two pics because this cook ran away from me.
Beautiful day for egging though!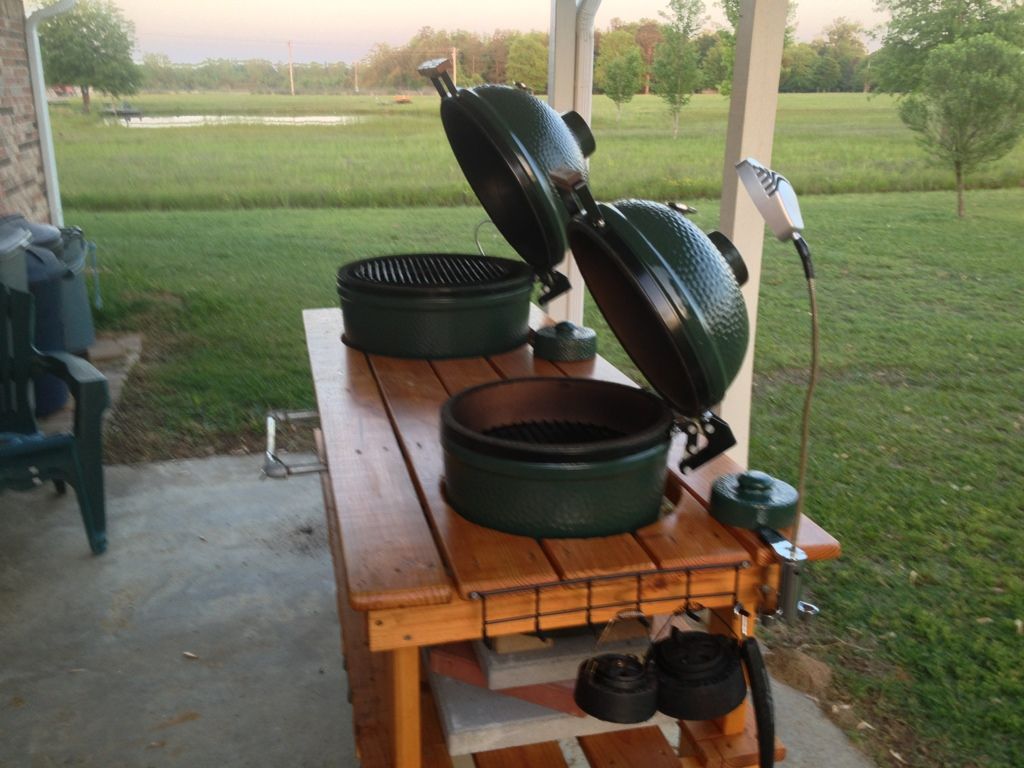 _______________________________________________
XLBGE