After a week long rain we finally had some great weather and decided to fire up the eggs and enjoy the weekend.
Saturday a friend of mine was having a birthday party and wanted me to bring over my egg and smoke a pork butt. This is the second one I have done on my small egg. 7 ½ lb bone in boston butt rubbed with some Bad Byron's Butt Rub.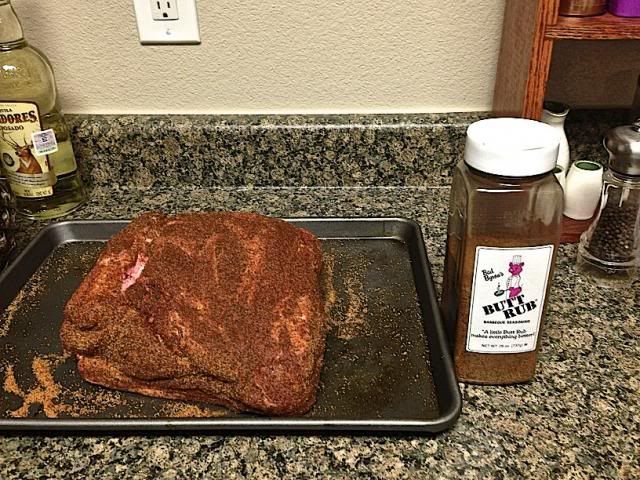 I used my DigiQ Dx2 to keep the fire going and once it was stabilized at 275° the pork went on. I used a handful of cherry and a handful of apple chips.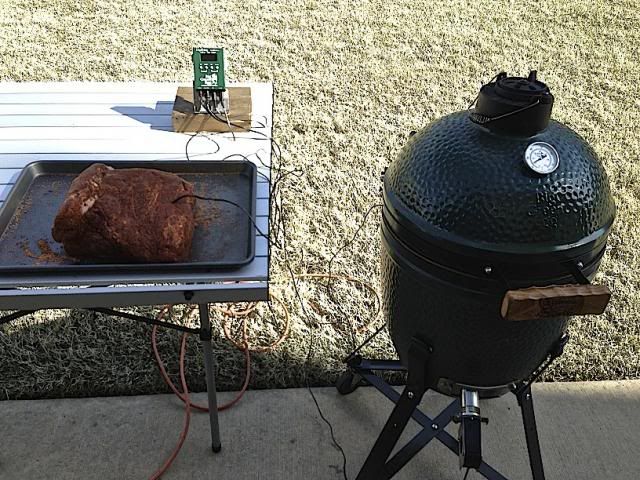 Just a touch under 8 hours later I took the pork off and FTC for two hours.
It turned out great and a few people said it was the best pulled pork they have had, so thats always a great thing to hear after cooking all day.
After over eight hours at 275° I couldn't believe how much lump was left! I love my small egg.
Sunday was my mom's birthday so we got a 16 lb packer brisket and threw it on the egg at 275° for eight hours and bumped it up to 300° to help it through the stall and rested in a cooler for one hour.
We draped it over some foil wrapped bricks to make it fit on the egg.
Hot dogs and corn went on the CGW
Swing Rack
as the brisket was resting in the cooler.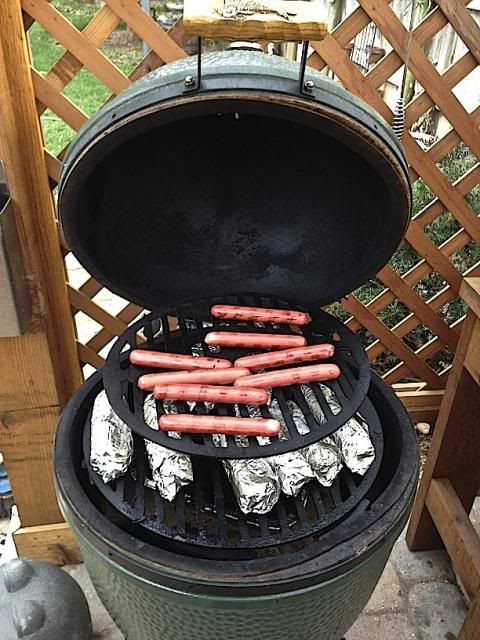 The brisket was tender, juicy, had a nice smoke ring, and probably the best one yet! We pulled at 194° when the thermapen was going in like butter.
It was a beautiful day and two great meals with friends and family!
Large & Small
BGE
, CGW Two-Tier Swing Rack for
BOTH EGGS
, Spider for the Wok, eggCARTen & and Cedar Pergola my
Eggs
call home in Edmond, OK.