Nothing cooked on the Egg, but just wanted to share some stuff.
Last night I had a craving for sloppy joes. Mrs. G doesn't like them, but she was out of town. Didn't want to go with the packaged stuff, so looked around the net for a recipe and finally settled on Rachel Ray's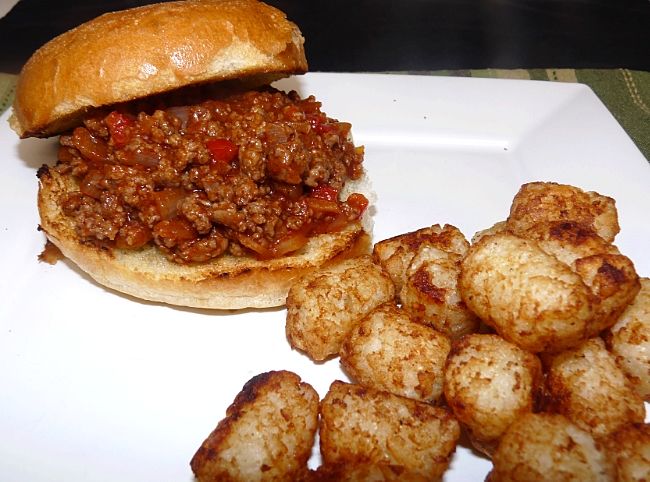 Not what I was really looking for. Way too sweet for my tastes, but its a starter recipe and I think I can tweak it to get it where I want.
Sometimes, not all the times, Mrs. G brings me back some susseys (that's her word that her family has always used for surprises). I think she does it when she feels guilty for being away too long. Or maybe she really does like me. Who knows? Anyway, she brought me back a few things from Germany. Aside from some outstanding chocolate, she brought me back 2 jars of spices.
I don't speak German, but I got mad Googling skills! I maybe wrong, but I think that says Spicy Poultry Grill Salt. She admitted she had no idea what it was, but I think she saw the word grill in the title and grabbed it.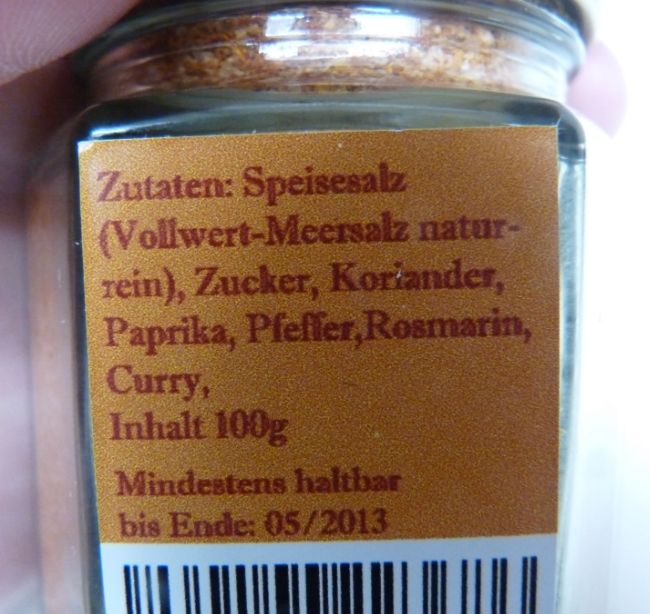 I think the ingredients are table salt, sugar, coriander, paprika, pepper, rosemary and curry. Can't wait to try it out and see what it tastes like. She also brought this one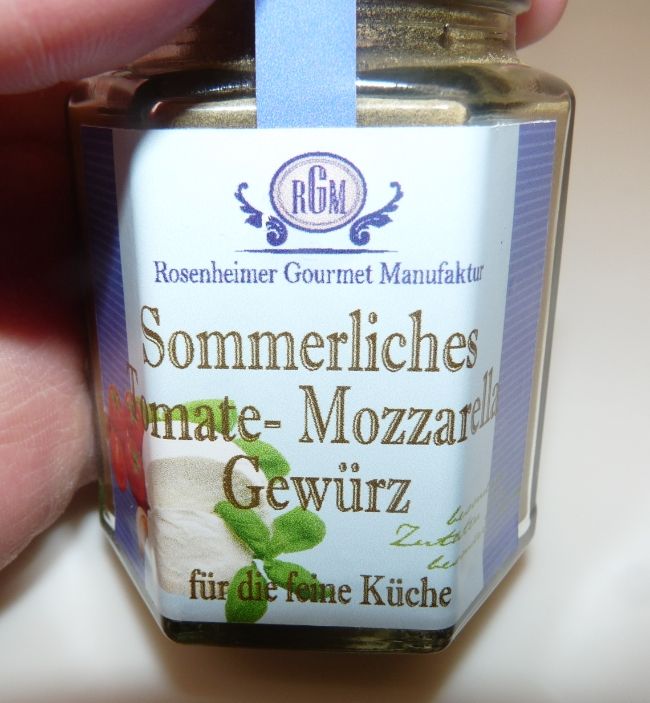 I think it says Summer Tomato Mozzarella Spice (or Seasoning). She probably got this one for herself.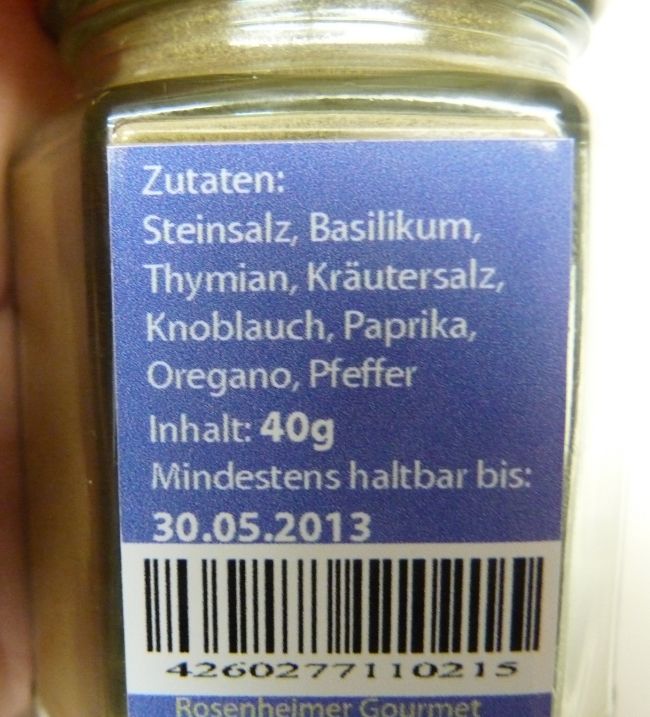 Ingredients are rock salt, basil, thyme, herbal salst, garlic, paprika, oregano and pepper. Not sure what to do with this one, but figure it would go nicely on a caprese salad or something.
Anyway, that's about all I got for now. Gonna fire up the Egg for a burger tonight. Got inspired by a recent post and gonna try out something new for me. Along with some Dosaritas!
Rowlett, Texas
Griffin's Grub or you can find me on Facebook
The Supreme Potentate, Sovereign Commander and Sultan of Wings