As I noted on my first try at stuffed pork loin I tried again this time just sauteing spinach, artichoke hearts, garlic & crushed red pepper then I stuffed the loin added a layer of mozzarella cheese and rolled it up securing the roll with stainless skewers. The following are the results.
Sauteing the artichoke hearts with garlic and crushed red pepper to soften them a bit.
Added spinach and sauteed just until slightly wilted.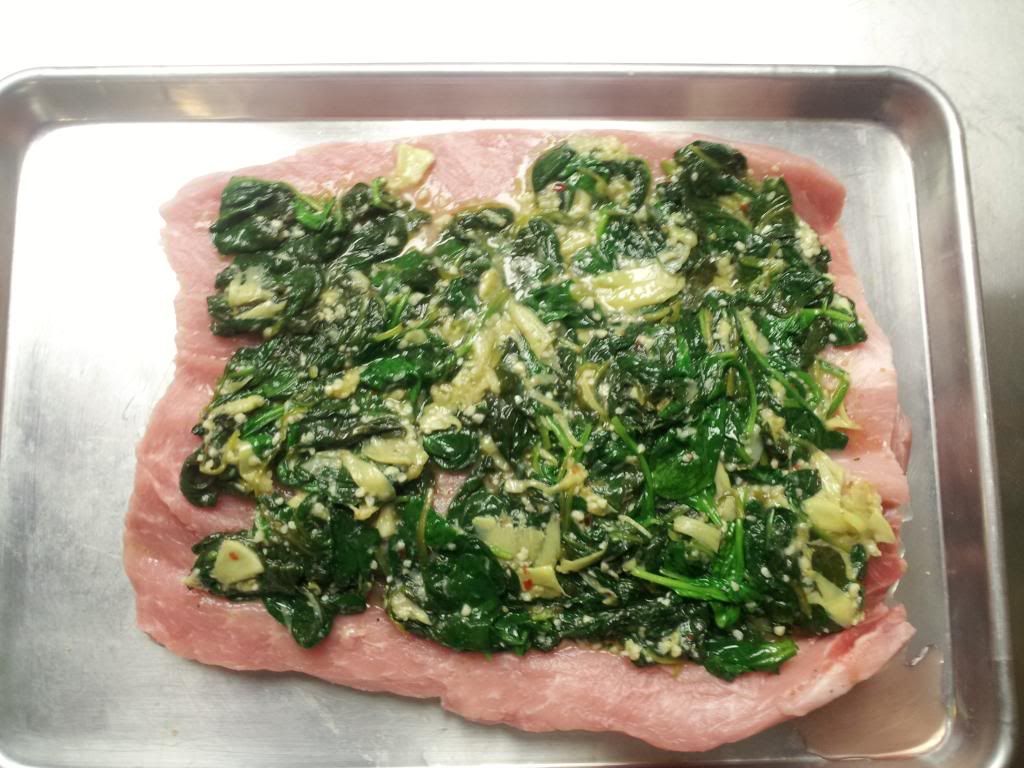 Spread it out nice and even on an "unrolled" pork loin.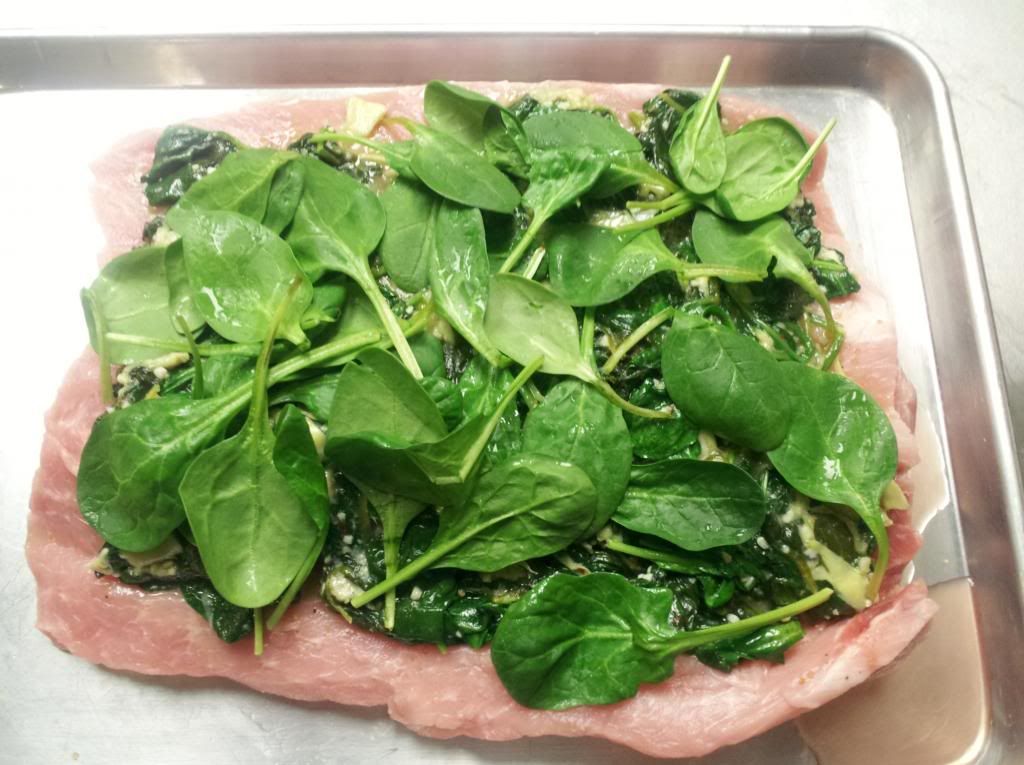 Added some fresh spinach to thicken the layer a bit.
Added a layer of mozzarella cheese then rolled it up and rubbed it with Dizzy Pig Pineapple Head dry rub. Onto the Big Green Egg stabilized at 375°. Added some apple wood to give it a light smoke and set up my new Maverick ET-732 wireless thermometer set (man do I just LOVE that thing) to go off when the internal temperature is 140°.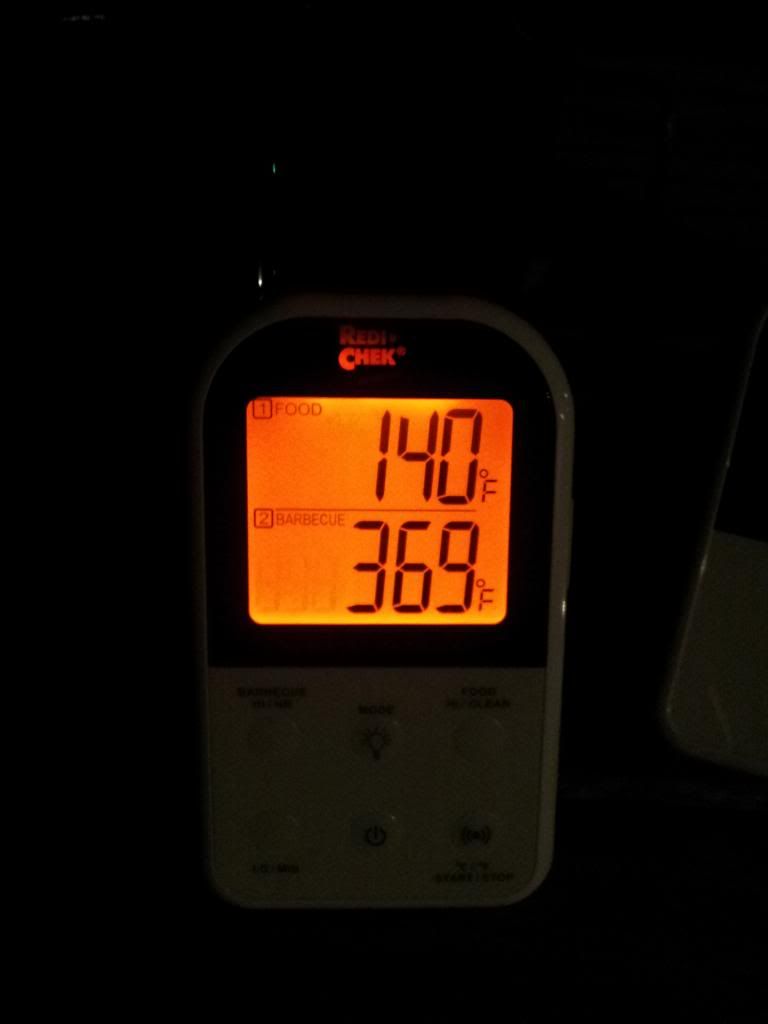 The Maverick says it's done...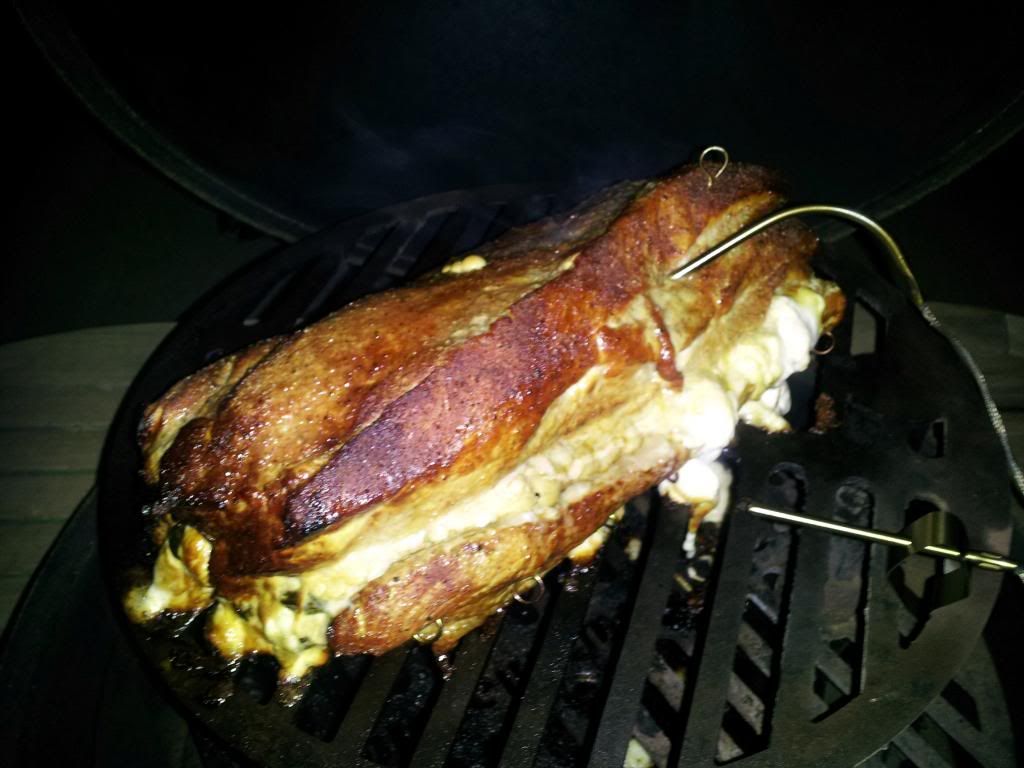 ... and indeed it is.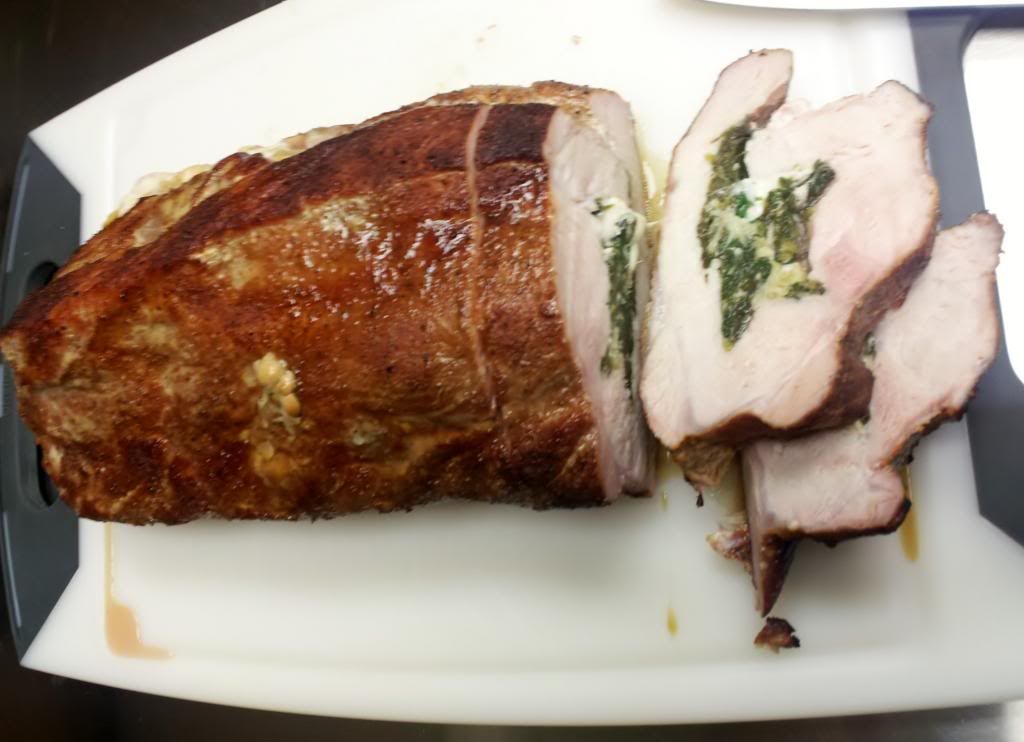 OMG! Dizzy Pig Pineapple Head rub is the BOMB on pork! This was MUCH better on the eyes than the last one and tasted a bit better as well with the addition of the rub and the crushed red pepper (nice sweet and spicy tones). This will not be the last time I make this... however... I can see a tenderloin and grilled pineapple with Pineapple Head rub in our near future.