Originally I was planning on making this on the egg but a snow storm came through and made me retreat indoors. Now I very easily could have stayed outside and used the great thermal properties of the egg like many of my northern egghead friends. But when we see just a hint of a snow or rather ice storm here in Oklahoma we close everything down and stay indoors until the sun melts everything the next day...
New Orleans is one of my favorite cities and I figured that out when one of my best friends went to the University of New Orleans, so when she lived there I made as many trips there as I could. I love the culture, music, but most of all the food! So Mardi Gras is always a fun time for me, being in Louisiana or not.
The only thing not pictured were the chicken thighs that I gave a good dusting of Dizzy Pig Swamp Venom and seared in the Le Creuset to get the party started.
I also decided to try and make a King Cake and used a
Emeril Recipe
I am not a baker by any means but after reading it and knowing the good results I have gotten with pizza dough I figured why not..
Here is the little adventure the baby took to get into the King Cake:
I went to three stores and nobody had purple sugar oh well I think it still came out good with just green and gold.
Who is going to get it?
We have a winner!!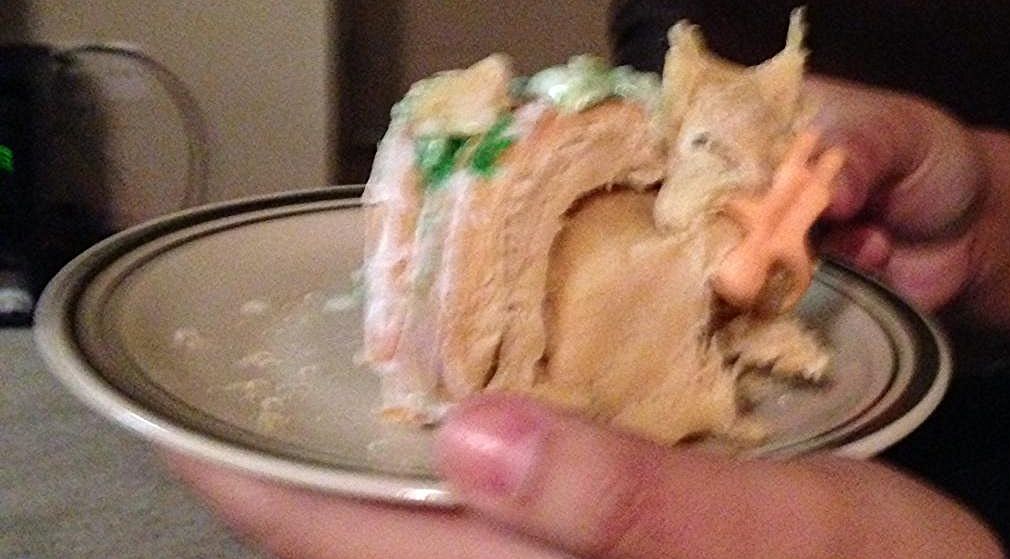 It was a fun day filled with Abita beer and Hurricanes as well as a tasty jambalaya and a king cake to end the day!
Large & Small
BGE
, CGW Two-Tier Swing Rack for
BOTH EGGS
, Spider for the Wok, eggCARTen & and Cedar Pergola my
Eggs
call home in Edmond, OK.