Super Bowl Menu – Fillet Mignon Shish Kebabs
Congratulations to all of my Ravens brethren! WE ARE THE CHAMPIONS. What a great feeling. I am still recovering from the glorious Super Bowl win. Wanted to share what I grilled up for this historic game.
I went to the Fresh Market to purchase the meat and all ingredients. However, I've noticed that they already had a nice variety of ready-made shish kebabs in the meat section. I wanted to be authentic and make my own, I swear
, but these two fillet mignon varieties really caught my eye. The price was right too at $14/lb. I was looking at just the meat at about $18/lb, and these were already on a skewer with veggies. So I bought 2 skewers of fillet mignon wrapped in bacon, and 6 skewers of fillet mignon with veggies.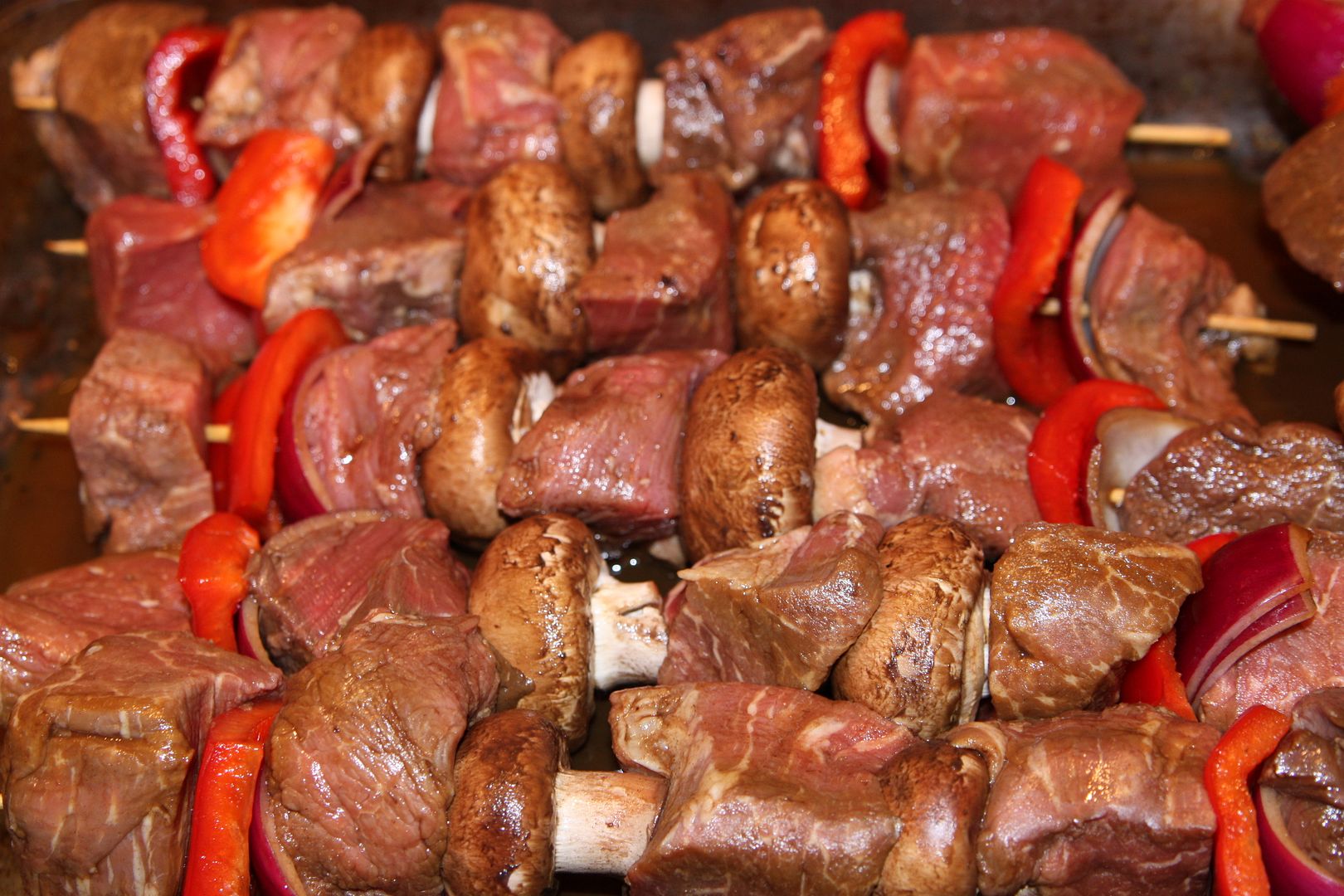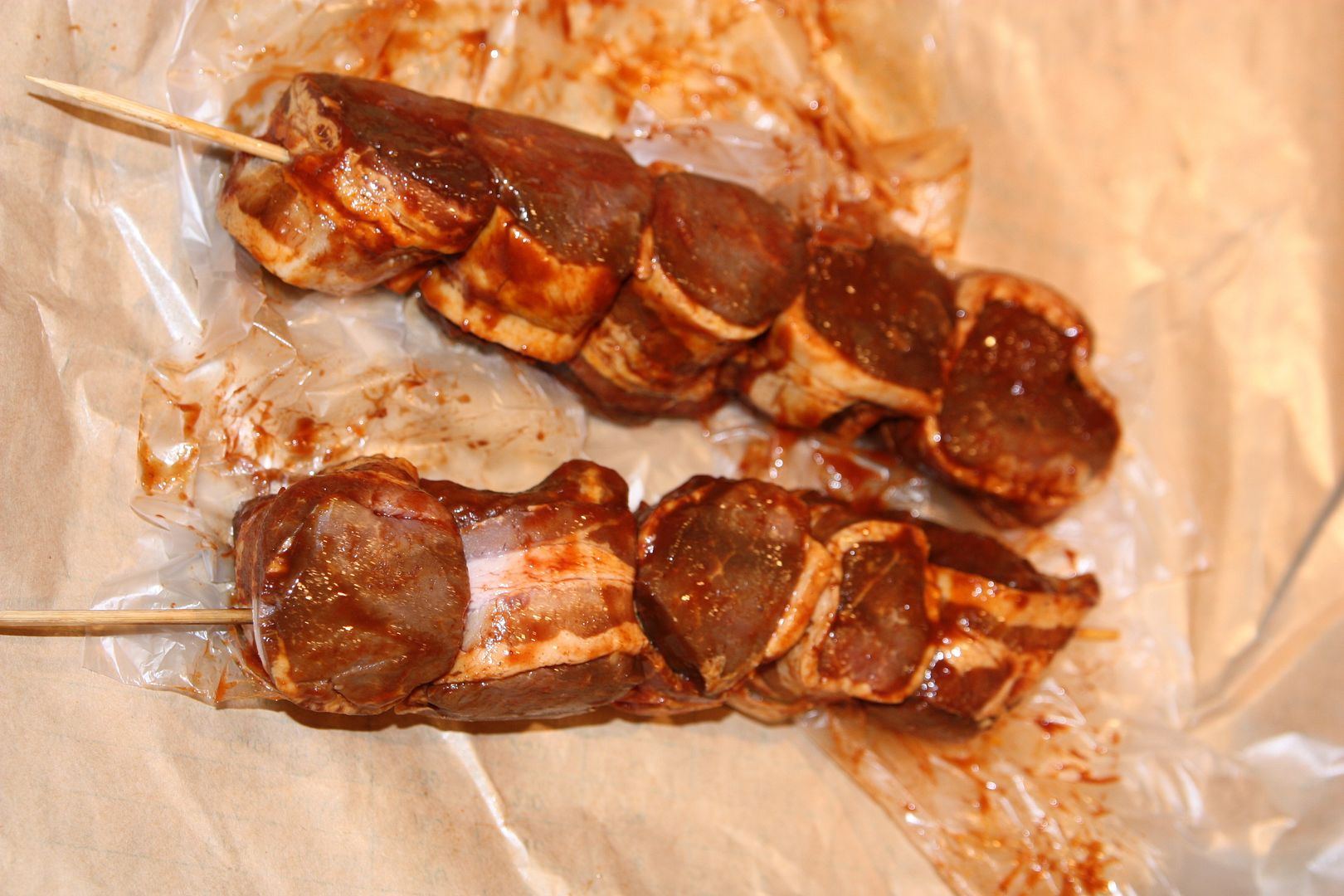 About 4 hours before the cook, I threw the veggie kebabs into a large ziplock bag and drained them in Worcestershire Sauce. Then I seasoned both the bacon and veggie kebabs with Instant Gourmet "Awake-a-Steak" spice. This was recommended by the butcher at the Fresh Market and I decided to give it a try. I now highly recommend it.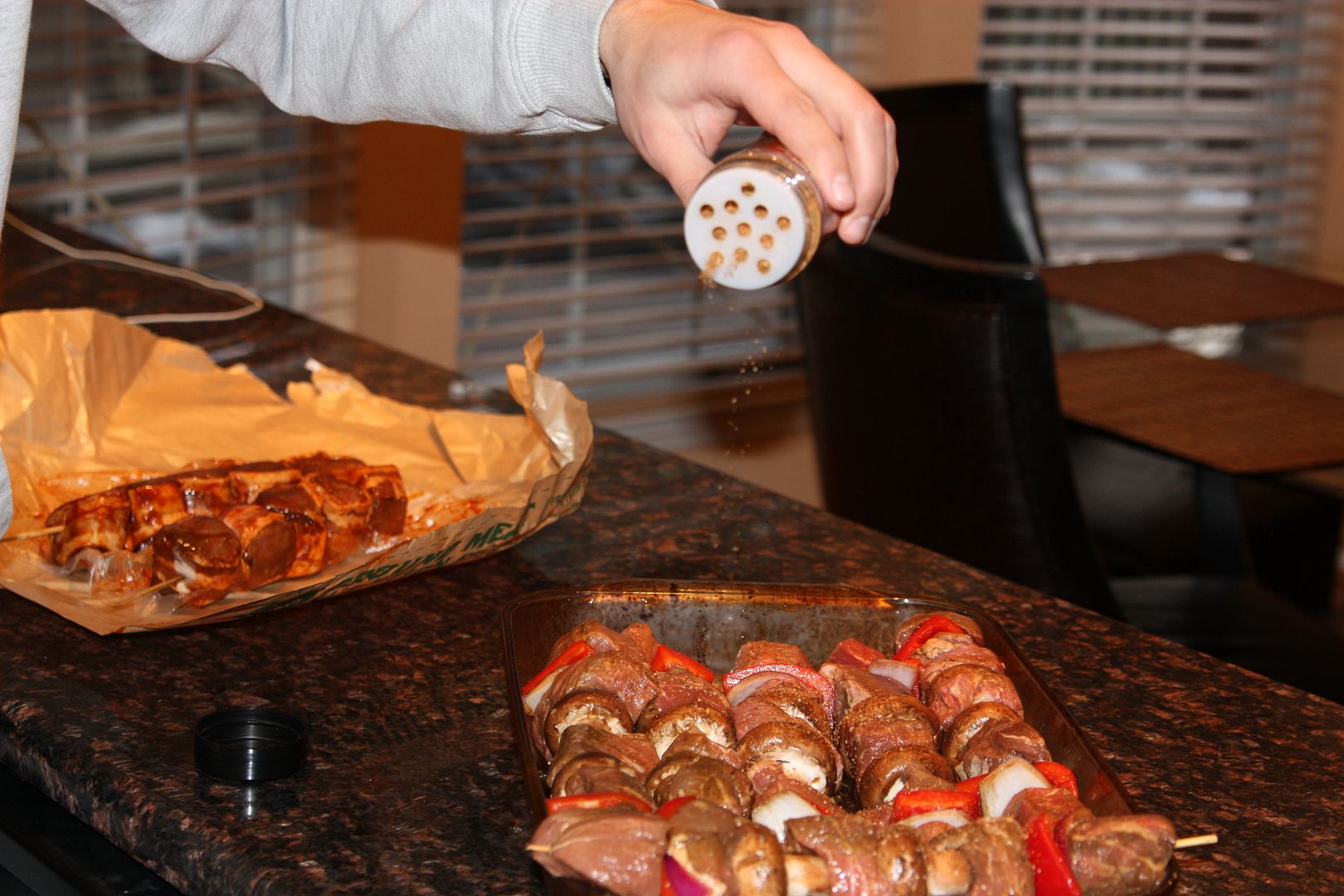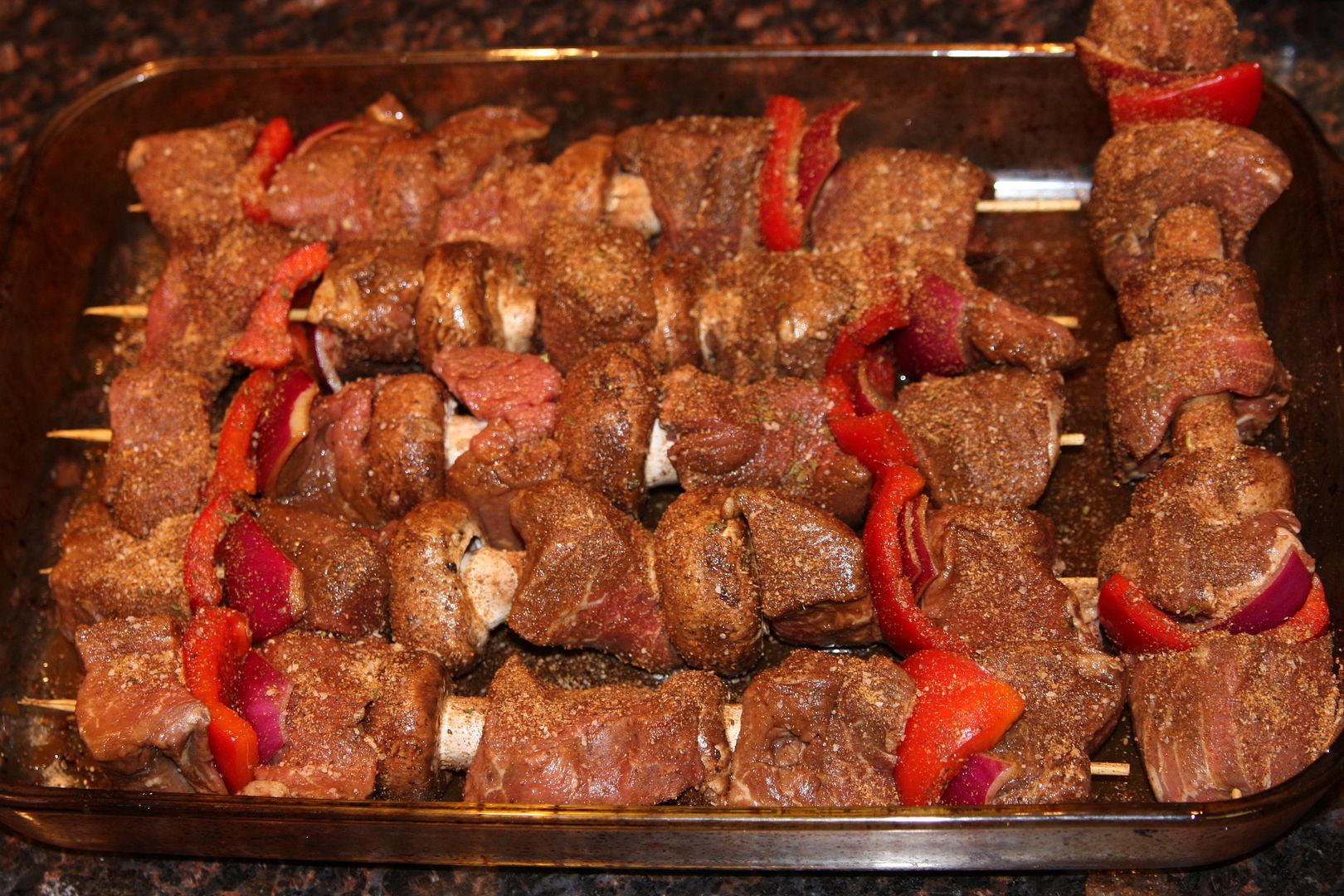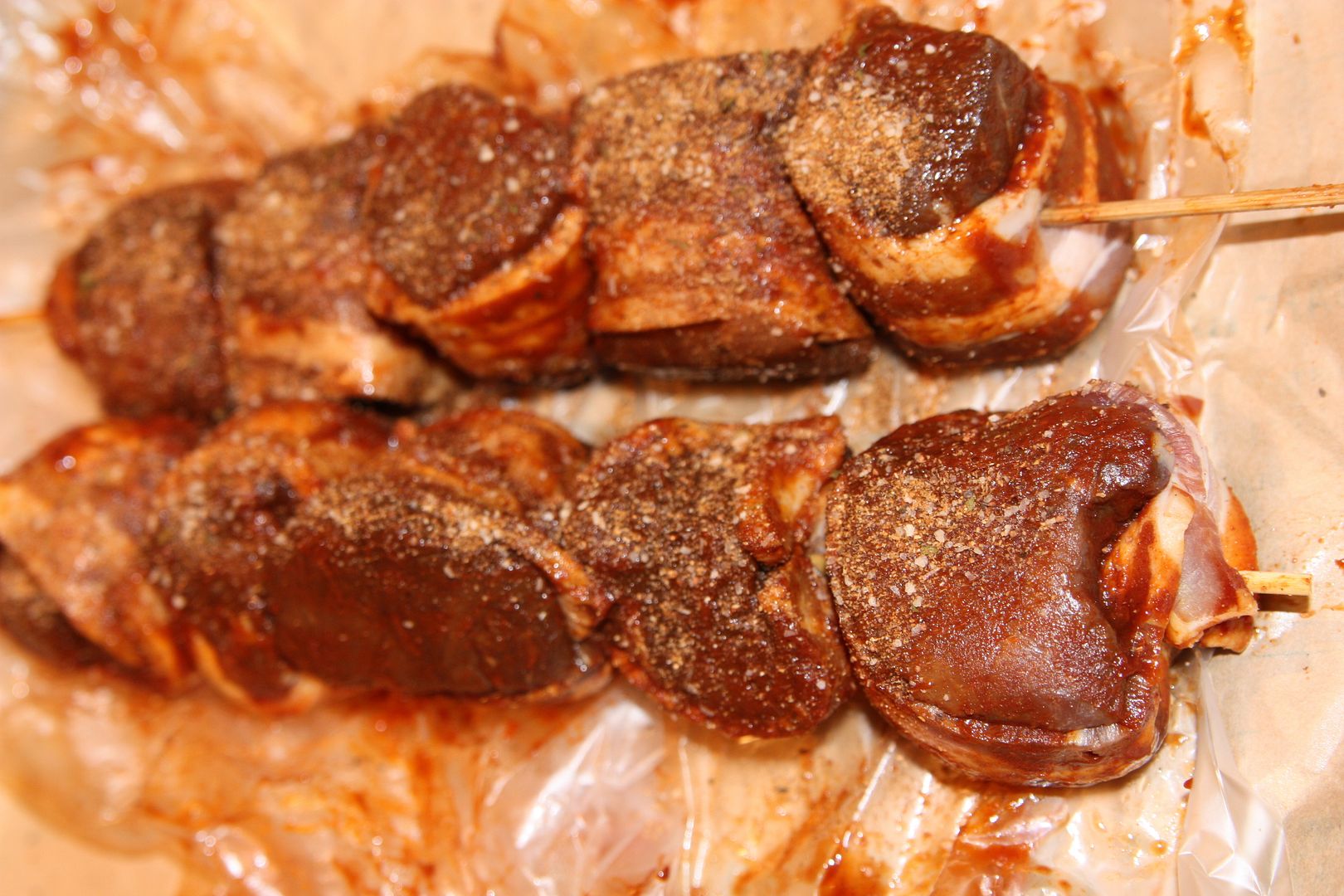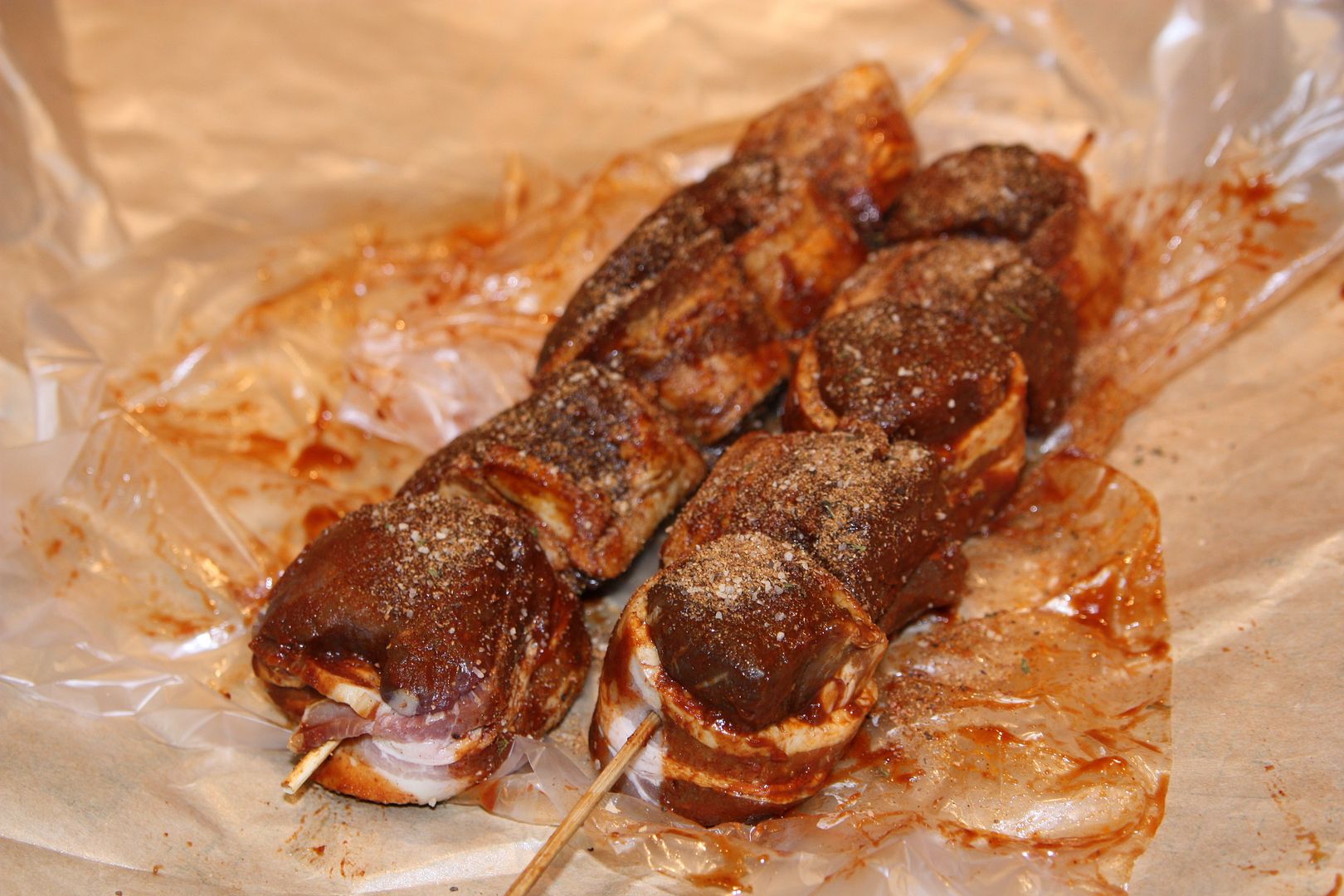 At this point, the kebabs looked good enough to eat, but they went back into the fridge to await their destiny.
I soaked some Cowboy brand hickory wood chips about an hour before the cook.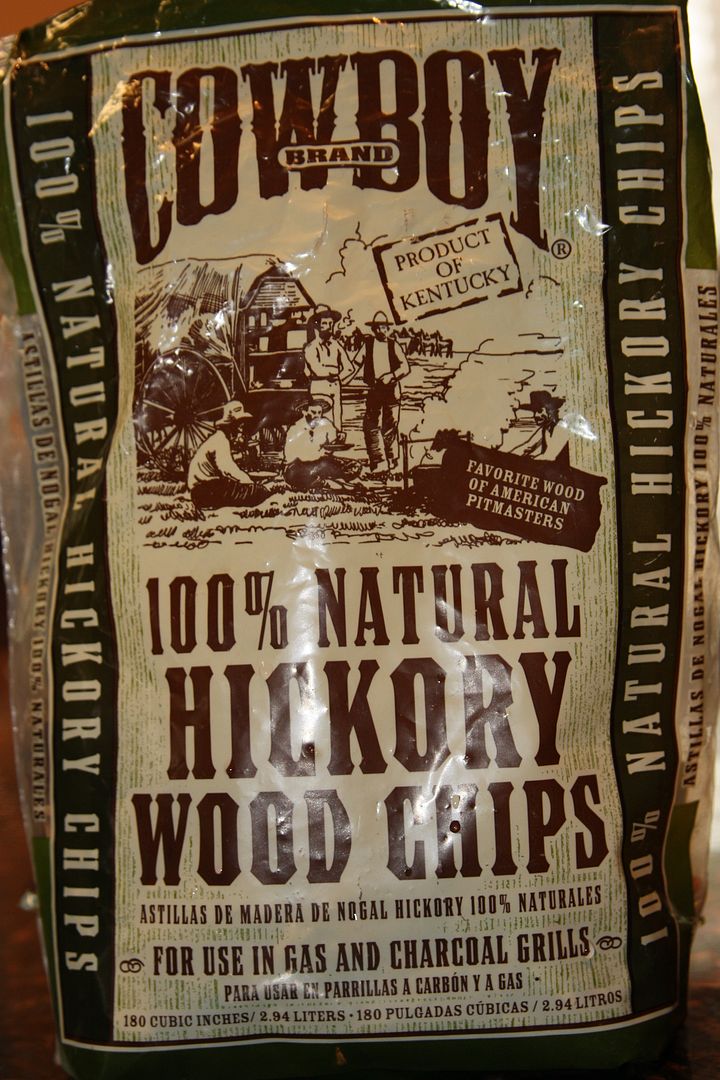 I fired up the grill around 4:30 PM, 2 hours before kickoff. I use Cowboy brand natural hardwood lump coal for my cooks. I buy 20 lbs bags, and have filled about 5 lbs worth of coal for this cook.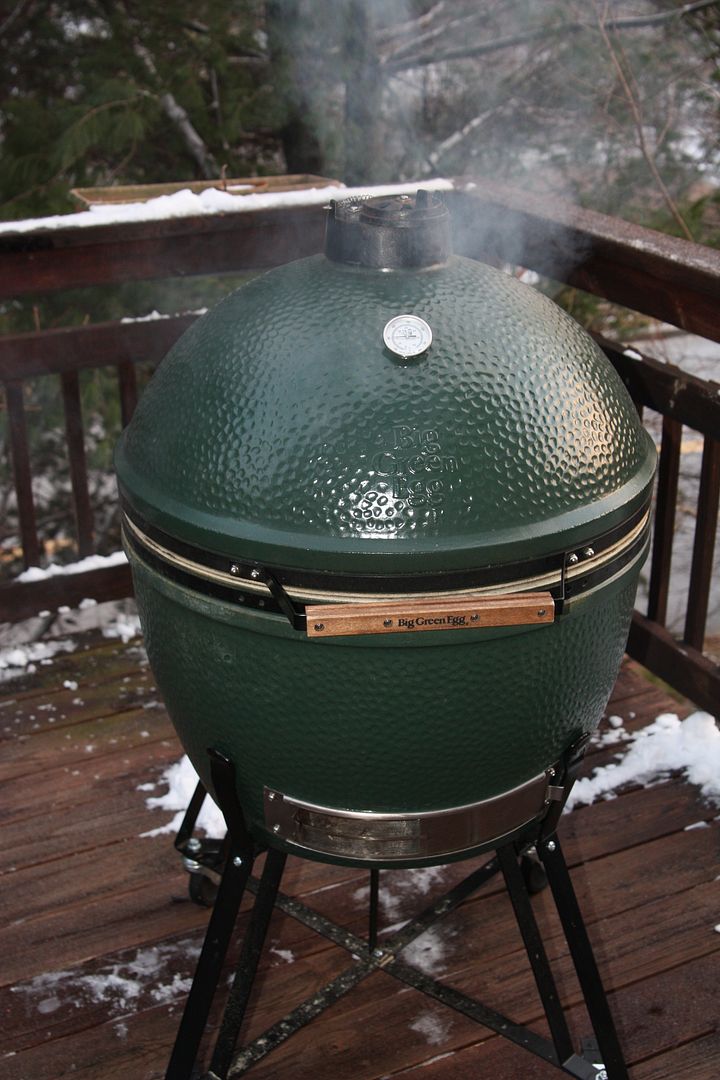 Once I got the temp stabilized at 400 (°F), it was time to place the kebabs on the green egg.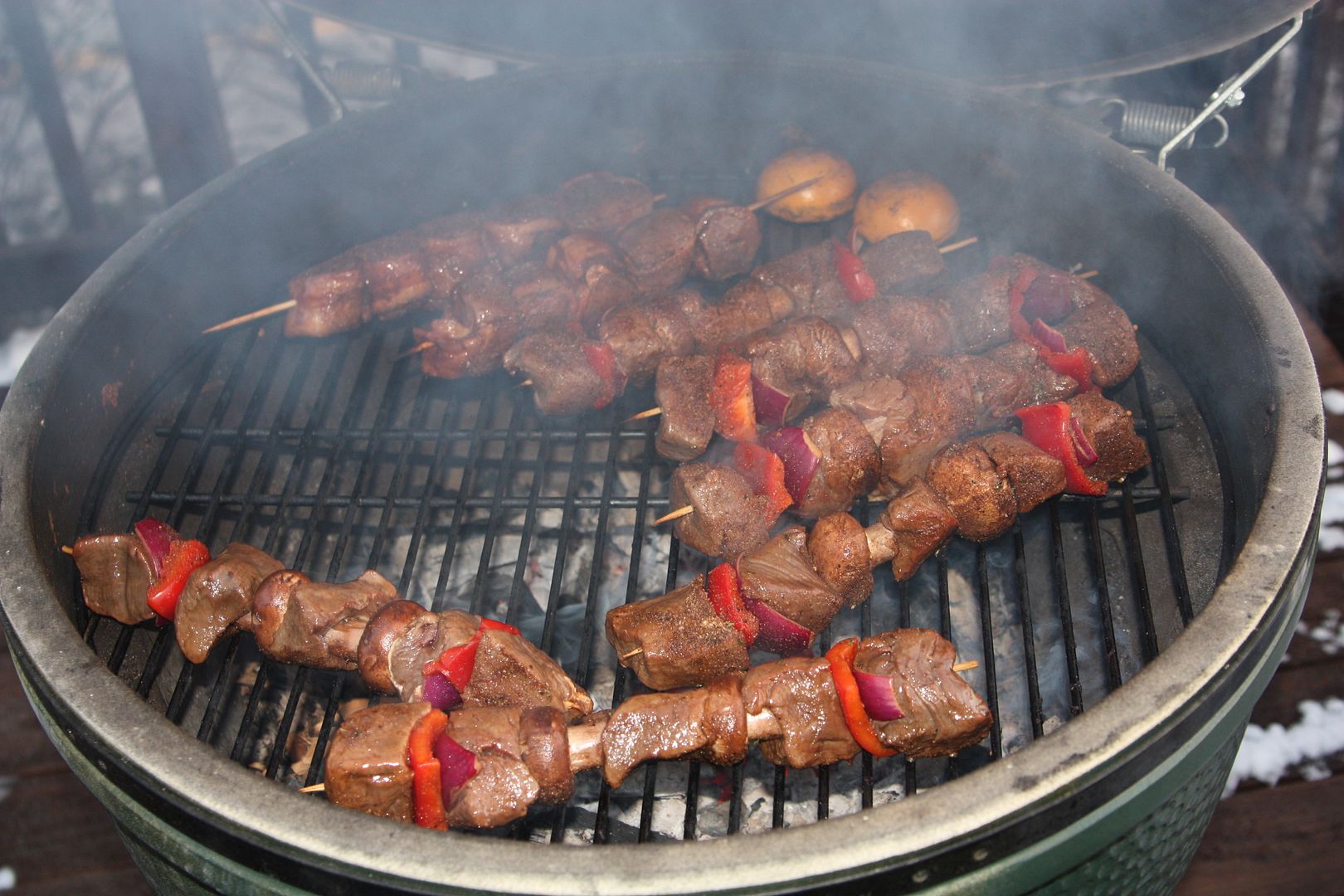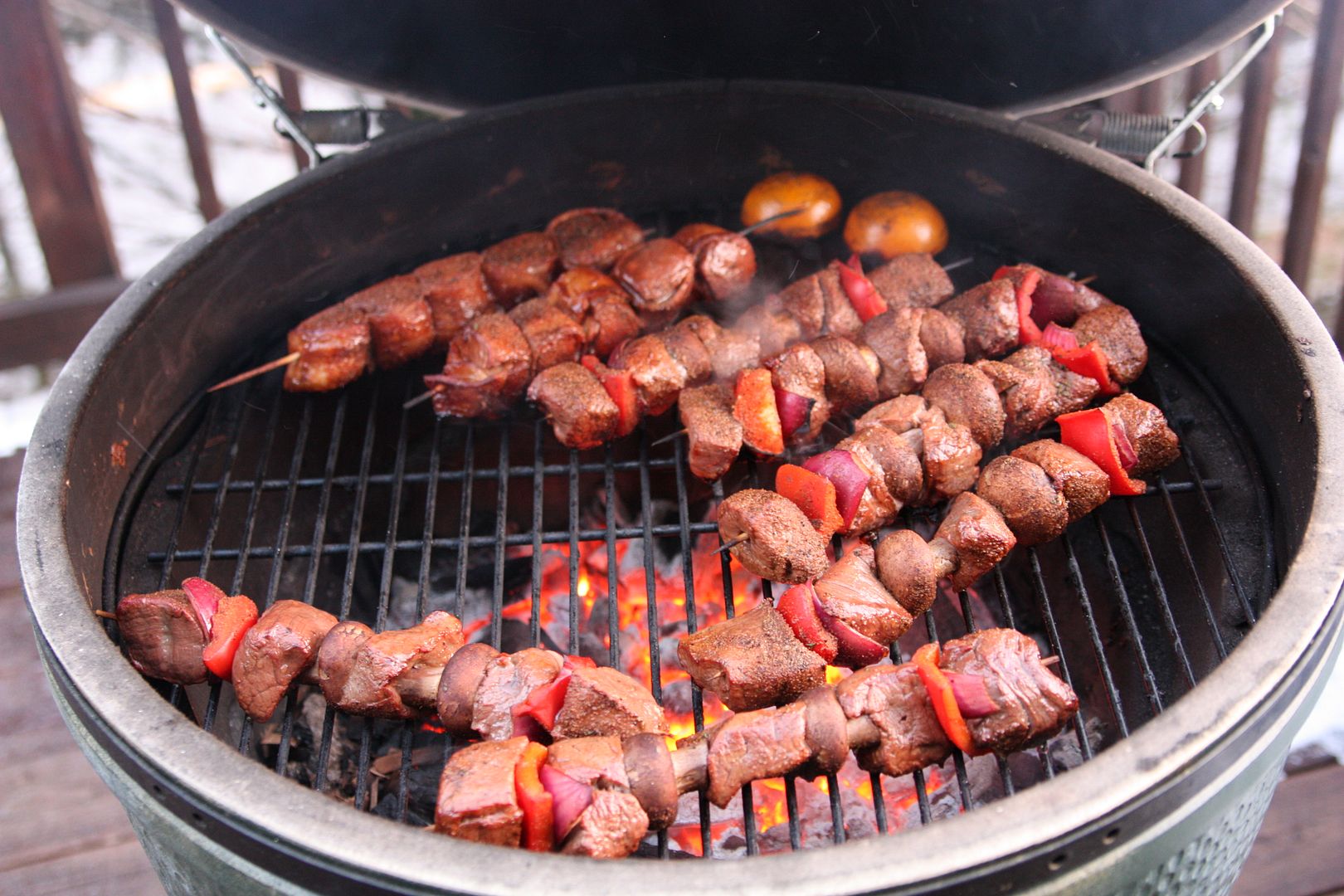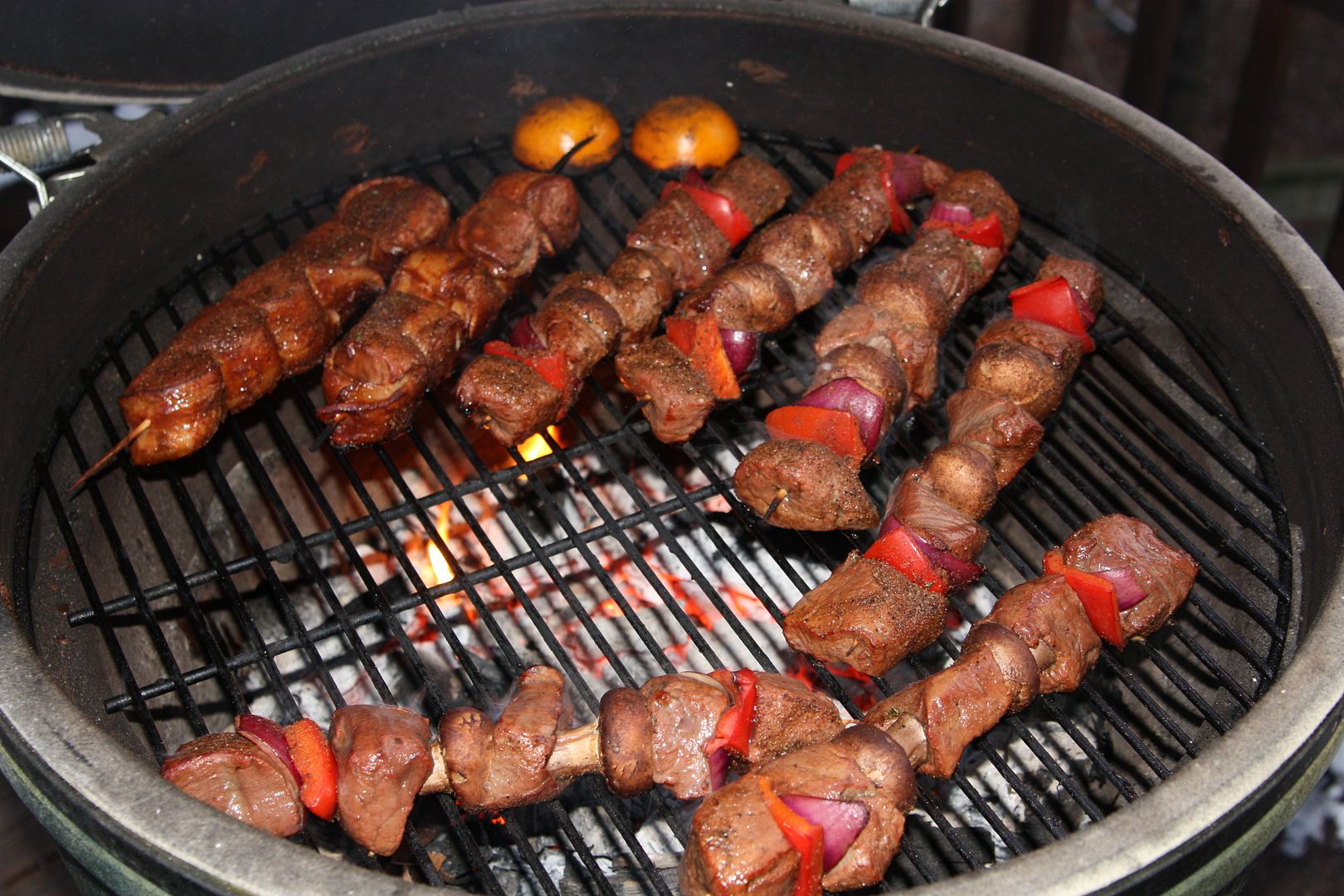 I cooked for about 4 minutes on one side and 4 minutes on the other side. Once the kebabs were ready, they were served on a bed of Spanish rice. Here is the finished product that was devoured like the Niners
Go Super Bowl XLVII Champions Baltimore Ravens!!!!!