I realize that this is not a BGE meal however it turned out so wonderful just wanted to share. Lambchop came home with a dozen fresh out of the water Jimmy Blue Crabs and they demanded a special meal.
This recipe was from a very old Julia Child book found in our archives:
http://www.smithsonianmag.com/people-places/bouillabaisse.html
The stock had the shrimp shells, legs from the crab, 3-4 fish heads from the fish monger, clam juice,shallots, onions, diced tomatoes, saffron, some seasonings and some chicken broth. Played with the recipe.
For the main dish we used blue crab, shrimp, shells off, Maine lobster claws, New Zealand Green Lip mussels, cobia, haddock and a few other fish.
They were less than 6 hours from the Indian River and very frisky: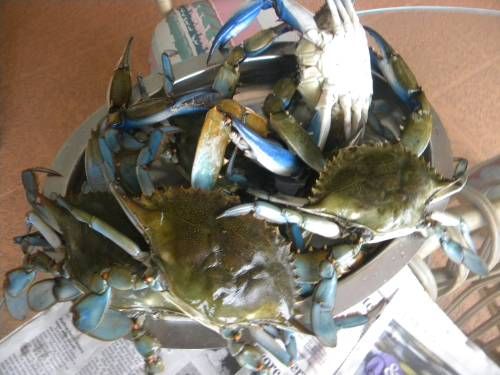 Had to tame them down so into the pot: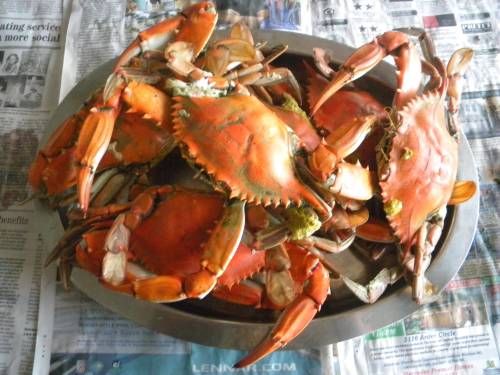 Took the legs and added to the stock pot but kept the claws and body for the meal: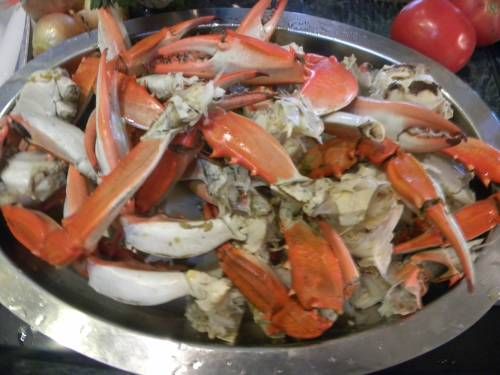 The pot simmered for 4 hours:
After letting the pot cool, drained thru sieve and then placed in frig for 24 hours. Added the fish and had a great meal. Topped the plate with fennel and fresh cilantro.
Dessert was cheesecake with raspberry sauce: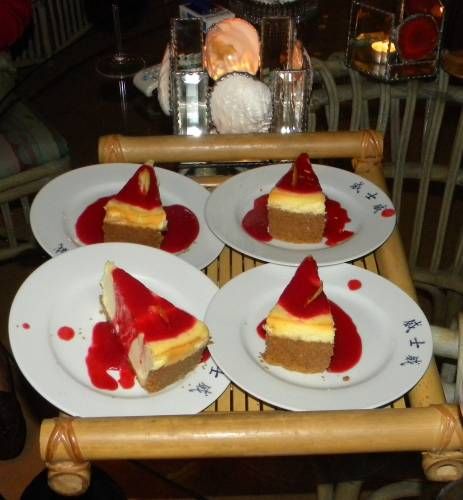 There are many variations to this dish.
Thanks for looking.