Not really their real name, but that's what we called them growing up.
This was probably the last use of our oregano and thyme plants with winter upon us. Added some rosemary from the garden and garlic. Chopped fine together and added a few drops of olive oil for stick.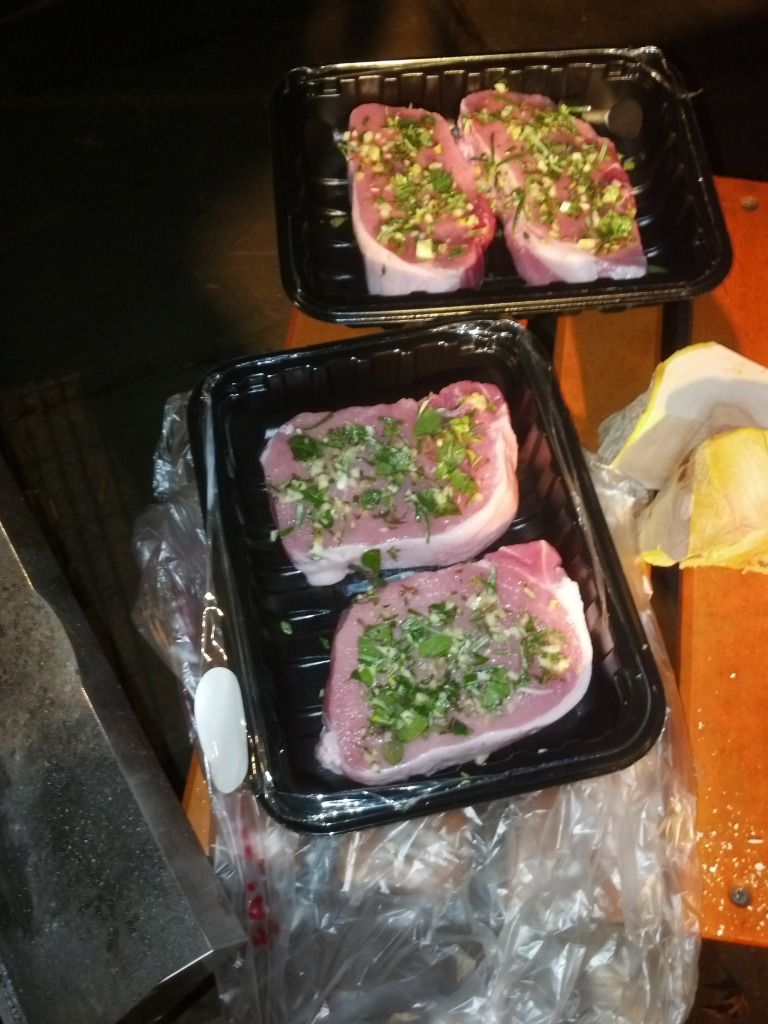 Cooked direct at 375 (regular egg height) and used a couple apple chunks. Cooked longer on the side w/o the herbs and finished for 2 - 3 minutes herb side down. Pulled at 140 - 145* and served after 2 minute rest. Forgot to get the finished photo, but the herbs didn't burn and most stayed on the meat. Good sear on the bottom, light grill marks on the top.
Prep requires very little time, which is a nice thing on weekday night.
Cooking on an XL and Medium in Bethesda, MD.