What do you do when you are sitting on a mountain of pulled beef and your wife runs off to Boston to eat chowdah and lobstah sliders? You make nachos, what else?
Some chips, a lil' refried whistle berries, some cheese and the pulled beef.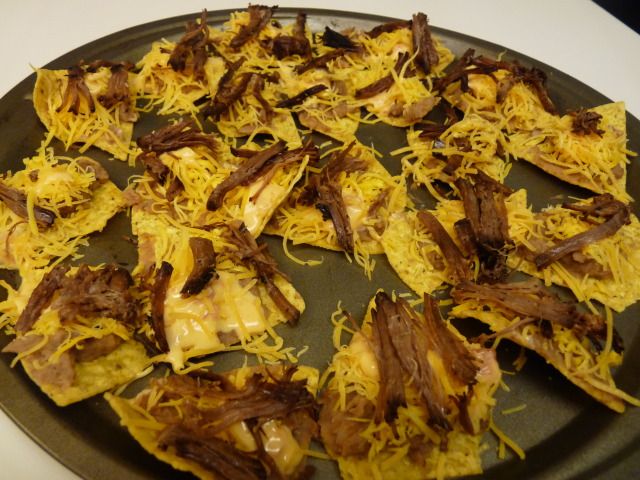 Warm it up to just enough to melt the cheese, then top with Jap-A-Leenos and some Pico and eat it in front of the tv.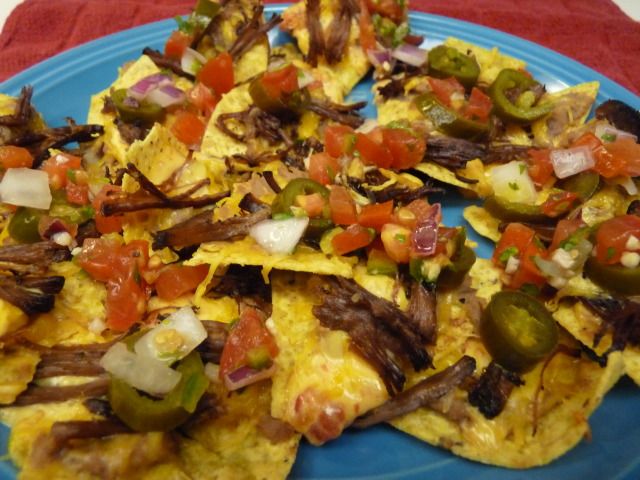 Might not be fancy shmancy like lobstah, but it shore did hit the spot.
Rowlett, Texas
Griffin's Grub or you can find me on Facebook
The Supreme Potentate, Sovereign Commander and Sultan of Wings